BUSINESS, FEATURED, INNOVATION
Launch – Machine Learning at 240 MPH
February 16, 2018
Launch Consulting accelerates decisions to keep Schmidt Peterson Motorsports at the front of the race.
Have you ever been behind a slower driver on a twisty, winding road, unable to pass for miles? You get antsy. With every minute that passes, you wish more fervently you had gotten in front of them at the start of the drive.
Now imagine your entire livelihood depends on being at the front of the pack. This is what it's like for Verizon IndyCar Series drivers. Where you start the race can have a big impact on where you finish.
Each race weekend, teams spend hours on qualifying laps to set the starting grid, which places each driver in order according to fastest lap times. A front of the pack start may not guarantee the podium, but being at the back of the pack is harder to overcome, especially on a street course which typically provides less opportunity for passing. Add to that the perils of being behind traffic when accidents occur and the opportunities for mishaps multiply at the back of the race.
If a critical race goal is to qualify in the front three positions (P1-3), how can a team impact their performance to achieve that goal? That's the question the Schmidt Peterson Motorsports (SPM) team continually ask themselves.
SPM aims to be the most technologically advanced racing team on the INDYCAR circuit. This goal isn't just lip service – it fuels a strategy for winning that goes beyond the car and crew, to the systems and data that guide crucial decisions.
Each race presents a new challenge with a new track, car configuration, and unknown conditions. Will it rain? If it's cloudy, how much cooler will the track surface be? How fast is the wind in this corner versus that corner?
It's essential to gather and process as much data as possible from the racecar's 300+ sensors during practice to quickly make adjustments before qualifying. The sensors measure everything from temperatures on different components to angles and torques. All of these have optimal ranges but they can vary depending on the ambient weather and track conditions.
All these tuning tweaks must be made rapidly, between a couple of laps. Documenting the new configuration, and the resulting performance, is the side of racing that many spectators don't see. Yet it is very high stakes.
Until recently, many of the adjustments on racecars were made based on driver feedback combined with data from manual spreadsheets, quick calculations, and judgment based on years of experience.
Looking beyond the garage for innovative solutions, SPM partnered with Launch Consulting Group a division of Roseville-based Direct Technology, for Machine Learning and Advanced Analytics.
To understand key performance drivers, Launch built dashboards to provide insight on data and construct unique data models. "We continued to fuel the data model with new data from practice sessions and historical data," said Launch Consulting data engineer Babak Sanaee. "We then began using machine learning on the sensor data to predict performance based on the unique telemetry produced on every lap, at every turn."
Engineers use the results to quickly make adjustments to the car and race strategy, generating faster qualifying laps.
The more data in the model, the more accurate the results will become over time. To facilitate this, Launch is evolving a cloud-based data platform to more easily ingest the telemetry. Real-time analytics process hundreds of data feeds as they stream in from sensors on each of the team's three Honda-powered racecars. Race engineers will be able to focus more on the car — and getting to the checkered flag — without the burdens of manual data entry and processing.

The promising results led Schmidt Peterson Motorsports and Launch to announce last week a multi-year extension of their technical team partnership. The announcement was made in Indianapolis, IN during the 2018 Livery Unveiling at Lucas Oil Stadium – the home of the Indianapolis Colts. View a replay of the Facebook Live event here. Other team associates include Lucas Oil, Arrow Electronics, AutoNation, Cypress, Lenovo, Copper Moon Coffee, and New Era Caps.
"We're pumped to continue our long relationship with SPM as the Analytics & Machine Learning partner on the technical team," said Wud Pocinwong, CEO, Launch Consulting. "This multi-year extension gives us the opportunity to launch intelligent systems that accelerate race day decisions."

Launch is using advanced analytics across many of our client solutions. Not all of them have the spectator sport excitement of racing, but they are just as mission-critical to the clients who are empowered by these solutions. Launch is using natural language processing to provide sentiment analysis, entity identification, and textual classification in the service of improving customer support. Voice-to-text processing can transcribe calls, feedback and other human insights. Routing and prioritization of trouble tickets, targeting of specific customer issues, preemptive resolutions, and productivity growth can all be enhanced with machine learning and predictive analytics. Social listening, driven by leading edge intelligent algorithms, will give companies a way to connect with their customers to answer questions, resolve problems, and establish a unique and personalized relationship in real-time.
Machine learning is optimizing internal operations as well. Real-time collaboration and document management solutions build on the cloud improve communication and coordination across teams. But machine learning and artificial intelligence (AI) can take business productivity to the next level as algorithms help teams optimize, predict patterns, and plan.
"The emergence of artificial intelligence and machine learning has quickly morphed from a novelty into an imperative," said Launch data scientist Jared Endicott. "It used to be a curious and quirky realm that was associated more with science fiction than business, but now AI is being used for everything from flash trading bonds with bots to preventative maintenance on wind turbines using drones and machine vision. Firms and organizations are finding that they will be left in the dust if they don't adapt to the rapidly evolving world of advanced analytics. I have to admit though, nothing I have encountered so far in advanced analytics is quite as epic as an AI-enhanced Indy car going 240 miles per hour."
About Launch Consulting Group
Launch, a division of Direct Technology, is a veteran-owned and operated technology and consulting firm with a mission to create intelligent experiences that accelerate growth. Practice areas include Advanced Analytics & Machine Learning, Business Consulting, Cloud Development & Integration, Customer Experience, and Operations & Support. Our rapid deployment teams are small and agile so we move faster and have outsized impact. Please visit us at launchcg.com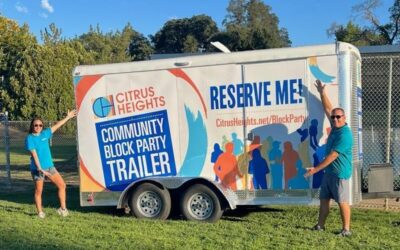 engagED voices feature key initiatives in the region to educate community members about the developments underway in our region. For this month's feature, we talked with Citrus Heights Economic Development and Community Engagement Director, Meghan Huber, about the Citrus Heights Block Party Trailer. Read on to learn more.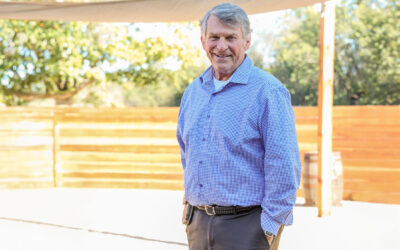 John Hidahl is District 1 Supervisor for El Dorado County and a member of GSEC's Board of Directors. Learn more about why he values economic development, working with GSEC and living and working in the Greater Sacramento region in the Q&A below.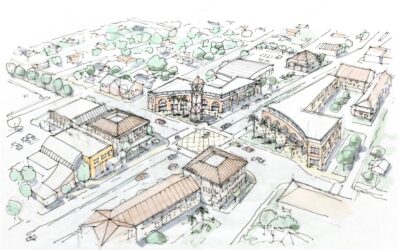 engagED voices feature key initiatives in the region to educate community members about the developments underway in our region. For this month's feature, we talked with GSEC Board Member, Dwayne Crenshaw, President and CEO of the Greater Sacramento Urban League about the exciting project "Hub in the Heights" being led by GSUL. Read on to learn more.