State incentives
The State of California offers several programs to help businesses grow in the state. Below are some of the most commonly used programs in the Greater Sacramento region. For more information please visit the California Business and Economic Development page. 
California Competes Tax Credit
The California Competes Tax Credit (CCTC) is a nonrefundable, nontransferable income tax credit available to businesses that want to locate in California or existing California businesses that want to stay and grow in the state. The CCTC is awarded to individual businesses through a competitive application process a specific time throughout the year.
California Competes Grant Program
The California Competes Grant Program (CCGP) is a great opportunity for clients who typically wouldn't be able to take advantage of a tax credit or are looking for funding that's more easily monetized. Learn more about the program timeline and criteria here.
New Employment Credit
This credit is for employers that hire qualified full-time employees, pay wages for work performed by that employee in a designated geographic area (DGA) and follow all proper reporting and filing requirements for the credit. The employer must also have a net increase in jobs and must pay qualified wages. 
Research and Development Tax Credit
The California Research & Development (R&D) tax credit program reduces state income tax. A business may qualify for the credit if it paid for or incurred qualified research expenses while conducting qualified research activity in California conducted by the company or a third-party contractor.
Partial Sales and Use Tax Exemption for Manufacturing
The partial exemption applies only to the state sales and use portion of the tax. Companies are those engaged in manufacturing, processing, refining, fabricating or recycling or for companies engaged in R&D for either biotechnology or physical, engineering and life sciences.
Sales and Use Tax Exemption for Agriculture
This program provides a sale and use tax exemption on the state portion of the tax. This exemption applies to the sale, storage, use or other consumption of farm equipment, machinery and their parts to qualified persons for use in qualifying activities. The partial exemption may also apply to leases.
Advanced Transportation and Manufacturing Full Sales and Use Tax Exclusion
The California Alternative Energy and Advanced Transportation Financing Authority (CAEATFA) provides a full sale and use tax ex­clusion for advanced manufacturers and manufacturers of alternative source and advanced transportation products, components or systems.
Employment Training Panel
The Employment Training Panel (ETP) provides funding to employers to assist in upgrading the skills of their workers. ETP uses a pay-for-performance contract to provide a specific, fixed-fee cash reimbursement for the costs of employer-customized, job-specific skills training conducted by the company.
City level incentive programs
The communities in the Greater Sacramento region offer a variety of programs from expedited permitting, ombudsmen services, fee deferrals to cash incentives. Each community has a unique set of solutions. For more information on each please visit the communities' websites hyperlinked below:
County of El Dorado
County of Placer
City of Lincoln
Town of Loomis
City of Rocklin
City of Roseville
County of Sacramento
City of Citrus Heights
City of Elk Grove
City of Folsom
City of Galt
City of Rancho Cordova
City of Sacramento
County of Sutter
City of Yuba
County of Yolo
City of West Sacramento
City of Woodland
City of Davis
County of Yuba
Utility programs
Business customers investing in facility equipment, new construction and energy efficiency measures are eligible for a variety of discounted power rates, loans, technical assistance programs and rebates through regional electric utility providers.
Sacramento Municipal Utility District (SMUD)
SMUD offers businesses a variety of options to assist in reducing electricity usage and an economic development rate for new and expanding businesses in their service territory. Additionally, SMUD offers loans on equipment such as lighting, heating and air-conditioning systems, refrigeration systems and process equipment.
Retro-commissioning Program sends engineers to businesses to provide a screening of a building for free and offers incentives for any improvements made that reduce electricity usage.
Pacific Gas & Electric (PG&E)
PG&E has an array of incentives for businesses to reduce their electricity usage and has an economic development rate to help grow jobs in California. PG&E has several loan and incentive programs to help its customers drive efficiency based upon the needs of their customers and their industry sector. Learn more about PG&E's Energy Solution Programs here.
Roseville Electric
Roseville Electric offers rebates for chillers, HVAC systems, lighting and solar. In addition, customized rebates, new construction incentives and free trees are provided.
Foreign Trade Zone Cost Savings
The Port of West Sacramento operates Foreign Trade Zone #143. Companies in Auburn, Lincoln, McClellan, Roseville, Sacramento and West Sacramento qualify for benefits through the Trade Zone, including the ability to defer, reduce or eliminate customs duties on imported products and materials.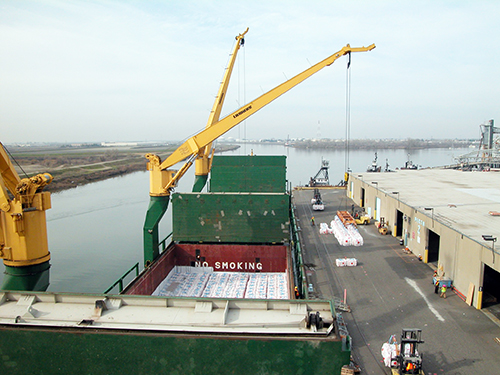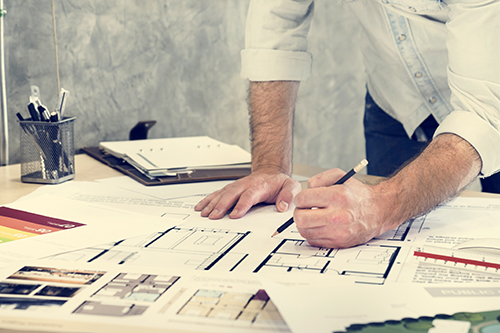 PASS: California exclusive priority permit processing
Crafted by building officials and design professionals, PASS is a Greater Sacramento initiative that enhances code conformance while saving time and money for both public and private sector projects.
Recent incentive packages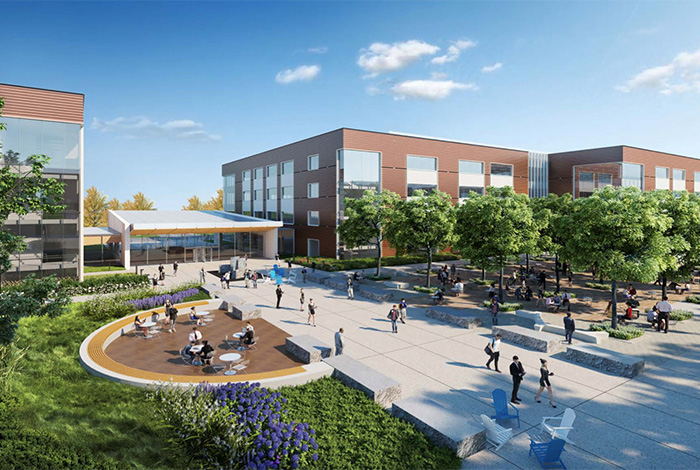 New Centene campus garners $13.5 million in incentives
Centene's planned 1 million-sq.-ft. office campus in the City of Sacramento will utilize $13.5 million incentives from the City, growing the company's regional employee base to 8,000.