Top International Real Estate Consultant moves to Sacramento to join Economic Council
August 8, 2016
Bay Area Real Estate Consultant brings more than a Decade of Global Experience
A top international real estate consultant recently moved from San Francisco to join the Greater Sacramento Economic Council as the Vice President of Business Development. Neal Best, originally from Northern Ireland brings more than a decade of experience working for commercial real estate consulting firms in Dublin, London, Chicago and most recently in San Francisco.
Best brings a wealth of knowledge in international commercial real estate and strategic consulting experience to this integral role. He will be responsible for positioning the Sacramento Region as the most efficient and productive market in which to do business in California. This will help advance the organization's mission of attracting and retaining high-quality jobs and investments for the six-county Sacramento Region.
"We are thrilled to have Neal's experience joining our highly skilled team at the Greater Sacramento Economic Council," said Barry Broome, President and CEO of Greater Sacramento. "He has in-depth real estate knowledge with many connections in the Bay Area that will help move Sacramento forward. Neal could choose to be anywhere in the world, and he chose the value proposition of the Sacramento Region because he believes in what we have to offer."
Best will use his relationships he has developed in the Bay Area to assist in efforts to keep jobs not only in the Sacramento region, but throughout the state of California. The Bay Area has been targeted by competitor states like Texas, Colorado and Utah due to aggressive recruitment campaigns.
Greater Sacramento will target California-based companies considering out-of-state relocation and promote the region as a competitive California option. Best will focus on the many advantages of locating to California's Capital Region by applying his commercial real estate expertise.
"I've lived and worked in Dublin, London and San Francisco, but the Sacramento Region is where I've decided I can best put my skills to use," Best said. "The more I've learned about the market and the region, the more impressed I am with what it has to offer. Sacramento has a highly educated, young workforce and I am excited by the possibility of helping to retain and grow talent in the region."
Best will also drive six national trade missions to competitive markets across the United States. The Six Greater Sacramento "Road Shows" will travel to New York, Chicago, Dallas, Seattle, Atlanta, Los Angeles and the Bay Area over the next twelve months. These economic trade missions will include public and private-sector members of the Greater Sacramento Board of Directors, and are designed to promote and increase awareness of the Sacramento Region on a national scale.
"On a personal level, the Sacramento region was appealing because my children can go to top public schools and with the comparative affordability of housing to the Bay Area, it provides us with an uncompromised lifestyle – not to mention the proximity to Lake Tahoe, world class wineries and unrivaled leisure activities on my door step," said Best.
Best relocated to the United States in 2013 having led the European Retail Research and Consultancy team for Cushman & Wakefield in London. He most recently worked for the company in its Strategic Consulting Group in San Francisco. Best is a licensed California Real Estate Broker with extensive experience in geo-demographic and labor market analysis, allowing him to advise large corporations on strategies for their real estate portfolios, new market entry and headquarter relocations.
He graduated from Heriot Watt University in Edinburgh with a Bachelor of Science degree (with honors) in Estate Management. He also holds a Master's of Science degree in Applied Geographical Information Science (GIS) from Kingston University in London.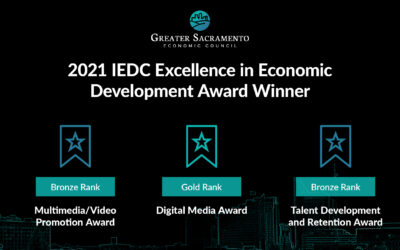 Greater Sacramento Economic Council (GSEC) was awarded one Gold Rank and two Bronze Ranks in the 2021 Excellence in Economic Development awards. GSEC won two awards related to its #NextOutWest campaign: a Gold Rank in the category of Digital Media for the multichannel marketing and PR campaign and a Bronze Rank in the category of Multimedia/Video Promotion for its campaign video. Finally, the organization was awarded a Bronze Rank in the category of Talent Development and Retention for its Digital Upskill Sacramento program. The honors were presented today at an awards ceremony during the IEDC Annual Conference.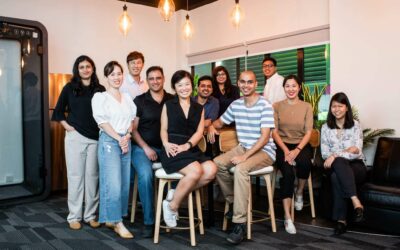 TurtleTree has officially opened its new R&D facility in California's state capital. Located in West Sacramento, this 24,000-square-foot building will house a world-class research hub showcasing the company's extensive array of innovations and cell-based technologies.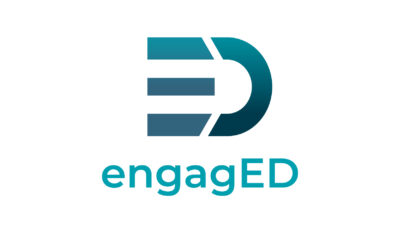 The Greater Sacramento Economic Council (GSEC) announced the leading economic development organization will launch a new community engagement and events program called engagED.