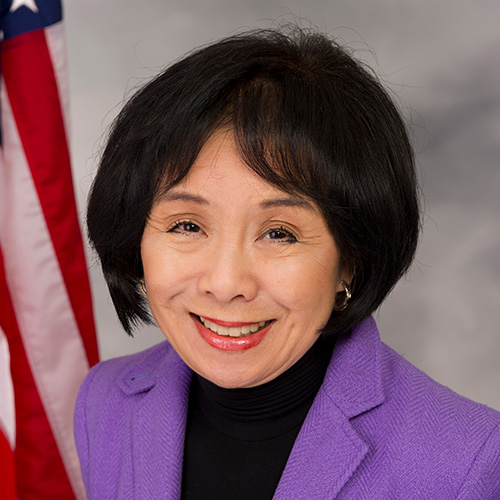 Representative, California 7th Congressional District
United States House of Representatives
Congresswoman Doris Matsui has represented the city of Sacramento and its surrounding areas since 2005.
As a leader on the powerful House Energy and Commerce Committee, she serves as the Ranking Member of the Communications and Technology Subcommittee and as a member of the Energy, Climate, and Grid Security Subcommittee.
Congresswoman Matsui is a national leader on technology and innovation policy. She authored the CHIPS for America Act, legislation that invested $52 billion to reassert American leadership in the strategically important semiconductor industry.
She spearheads efforts to increase the accessibility and affordability of communications services and continues to focus on promoting the deployment of next-generation wireless technologies. She is a leading voice for policies that support access to reliable, affordable, high-speed broadband for families and students, while ensuring that digital equity and inclusion are top of mind.
As Co-Chair of the Sustainable Energy and Environment Coalition (SEEC), Congresswoman Matsui is one of the foremost leaders in Congress advancing bold policies to address the climate crisis. Under her leadership, SEEC has spearheaded numerous initiatives aimed at promoting sustainable infrastructure and reducing harmful emissions. She was a vocal leader in securing robust tax incentives and credits through the Inflation Reduction Act, and has worked in tandem with local leaders to ensure the regional community has the resources it needs to lead on the clean energy transition.
Before coming to Congress, Matsui served as served as one of eight members of President Clinton's transition board and later served as Deputy Assistant to the President in the White House Office of Public Liaison. She was previously Chairwoman on the Board for the KVIE public television station in Sacramento, and in leadership capacities for the Crocker Art Museum, Sacramento Children's Home, and the Sacramento Symphony Orchestra.