Sacramento Entrepreneur gets funding from Y Combinator
Contact: Elizabeth Jones
ejones@greatersacramento.com
(916) 287-9072
(Sacramento) – An artificial intelligence startup company, Humanly, is one of the first tech companies with a presence in Sacramento to receive funding from the prestigious accelerator Y Combinator. The Bay area based Y Combinator helps startups reach their potential, and is responsible for launching more than 2,000 companies worldwide including Airbnb, Doordash and Dropbox.  Humanly has already acquired their first 12 customers including Farmers Insurance, the City of Woodland, Swiss Monkey and Armoire.
The founders of Humanly; Andrew Gardner, a Sacramento native; Prem Kumar and Bryan Leptich of Seattle are in the very first phase of launching their company. They are creating artificial intelligence that will streamline hiring practices for human resources departments and elevate the application process for candidates.
Humanly differentiates from other emerging technologies in that they've built a chat bot that completes much of the initial manual recruiting tasks like, screening of job seekers, scheduling with hiring managers and follow up with candidates. Humanly also aims to level the playing field by eliminating bias and improving inclusion. Studies prove that the more diverse a company is, the more profitable it is.
"Candidate experience is extremely important for us at Humanly. I think almost everyone can relate to submitting their resume for a job, waiting and waiting, and eventually never hearing back. Our technology actually provides all candidates with answers to their questions, while keeping them updated and included in the screening process," says Gardner.
Humanly meets candidates where they are and accounts for all kinds of abilities. Most trends in AI hiring wouldn't be able to accommodate a candidate who was blind, but Humanly is working to change that. Some 72% of candidates who have bad experiences when they apply for a job write about their experience online, and that makes it more difficult for a company to hire attract new talent.
"Everyone deserves a fair chance at defining their future. We are helping people do that – and Y Combinator is going to give us the platform and tools we need to get to scale all parts of our business. We are thrilled that we were chosen to take part in such a prestigious program," said Kumar.
Y Combinator, provides funding as well as programming and tools to help entrepreneurs succeed. They tailor their services to the need of each startup. That includes helping founders pitch startups to investors, file the proper legal paperwork, creating long term plans and providing an environment for entrepreneurs to refine their product. More than 100 companies have reached more than $150 million in value after working with Y Combinator.
"We're really excited about what Humanly is doing and their unique approach to automating candidate screening for companies with high applicant volume. It will be fun to watch them," said Gustaf Alstromer, Partner, Y Combinator.
Humanly has also received funding from Liquid 2 Ventures, a venture fund led by Football Hall of Famer, Joe Montana.
Their platform allows companies that hire for high volume jobs including sales and customer service to screen and schedule candidates at scale. Their software saves hiring managers more than 60 hours per open role on average.
"We're a fast scaling company and Humanly has literally taken candidate screening and scheduling off our plate," said Ambika Singh of Armoire.

"Sacramento is the next technology hub and investors see that. Y Combinator's investment into Humanly speaks to the magnitude of excellence in Greater Sacramento," says Barry Broom, President and CEO of GSEC.
About the Greater Sacramento Economic Council
The Greater Sacramento Economic Council is the catalyst for innovative growth strategies in the Capital Region of California. The organization spearheads community-led direction to retain, attract, grow and scale new businesses, develop advanced industries and create jobs and investment throughout a six-county region. Greater Sacramento represents a collaboration between local and state governments, market leaders, influencers and stakeholders, with the sole mission of driving economic growth. The Greater Sacramento region was founded on discovery, built on leadership and fueled by innovation.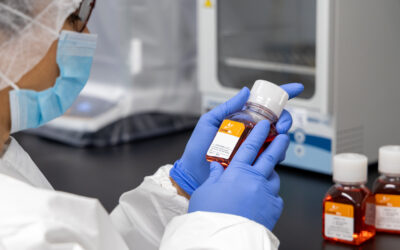 Gemini Bioproducts, LLC ("GeminiBio"), today announced the opening of a new, state-of-the-art cGMP manufacturing facility and warehouse in West Sacramento, California.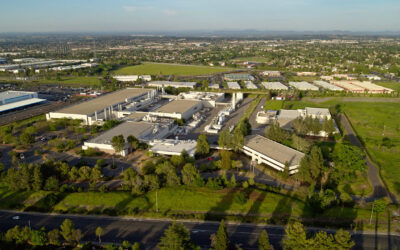 Bosch, the Fortune 500 German multinational engineering and tech company, has announced plans to acquire TSI Semiconductors in Roseville, CA near Sacramento. Bosch intends to invest more than $1.5 billion in the site and convert the facilities to state-of-the-art processes.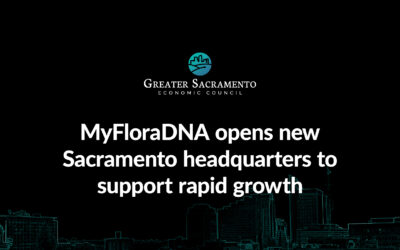 MyFloraDNA, a leading cannabis agriculture technology company, is opening its new headquarters in Sacramento in April.  The new headquarters located at 1451 River Park Drive will allow the company to keep pace with its rapid growth.