Successful Bay Area Startup Team Moves Back to Sacramento to Build Cloud Video Security Company
January 8, 2018
Entrepreneurs Launch Next Generation Security Cameras for Businesses
Sacramento, CA— A team of entrepreneurs including two Sacramento natives moved back to their hometown of Sacramento from Silicon Valley to start an innovative technology company— Rhombus Systems. Two members of the founding team, Garrett Larsson and Brandon Salzberg, both grew up in Sacramento. The pair have successfully built two other technology companies and sold them before starting the innovative cloud video security company.
Rhombus Systems is a cloud managed video security system specifically meant for businesses and designed to be more intelligent than any other cameras on the market. The cloud based service does not require complicated hardware like network video recorders, which is considered older technology.
The solution is all plug and play technology; a user can set up a new camera in a matter of minutes, which can be set up over Wi-Fi or Ethernet. In addition, the system leverages the latest artificial intelligence technologies in computer vision to enable powerful features such as people analytics, facial recognition, and unidentified people detection.
"Rhombus Systems will take traditionally passive and unintelligent video security systems and infuse them with intelligence to make them a valuable business tool," Rhombus Systems CEO Garrett Larsson said. "We're excited to be a part of the growth in Sacramento and help continue advancing the technology culture in the city where we grew up. We believe the time is now to build a successful company in Sacramento and take an active part in the budding startup scene."
The Greater Sacramento Economic Council worked with Rhombus Systems for nine months to help with the relocation process to navigate back to the Sacramento region's ecosystem. Rhombus Systems decided to headquarter itself in Sacramento for a number of reasons including: cost, close proximity to the Bay Area, and to support the growing tech scene in their hometown.  They chose to locate their offices in the same building as the Sacramento Kings (660 J St) to be close to other emerging tech companies in the area.
"The team at Rhombus Systems has a proven track record and are talented individuals who can help continue to advance and bolster the Sacramento technology scene," Greater Sacramento CEO Barry Broome said. "We need to continue to support and create a culture of innovation in our region, which will ultimately help advance our economy."
The Rhombus Systems co-founders have built two other startup companies, Mojave Networks and Lumitrend. Mojave was backed by successful venture capital firms in Silicon Valley —  Sequoia Capital and Bessemer Venture Partners.
"We've always tried to build products around the idea of finding applications for cutting edge technology in markets that are primed for this type of innovation," Rhombus Systems Vice President of Engineering Brandon Salzberg said. "We've developed disruptive technology for video security that leverages some of the latest techniques in artificial intelligence, computer vision, and data science. We believe our innovation in these areas will unlock all types of new applications for our enterprise customers."
Rhombus Systems chose the City of Sacramento as the best place to locate their new offices, attracted by the thriving start up ecosystem in the downtown area. In addition, the founders were impressed by the commitment of the Mayor's Office for Innovation and Entrepreneurship and the Sacramento City Council to nurture and support startups through initiatives such as the newly announced Sacramento Urban Technology Lab (SUTL) and the Growth and Innovation fund, a program that Rhombus Systems plans to utilize in 2018.
"We must continue to attract innovative startup technology companies like Rhombus Systems to our city," said Sacramento Mayor Darrell Steinberg. "Entrepreneurs are a vital component of Sacramento's rapidly expanding startup ecosystem and I am proud that Rhombus has chosen our great city as its new home."
Rhombus Systems plans to grow quickly in Sacramento over the next few years specifically looking for talented people with engineering, sales, and marketing backgrounds.
About Rhombus Systems:
Rhombus Systems provides next-generation video security to companies and enterprises that is intelligent and cloud-managed.  This novel approach paired with the latest in computer vision and AI technologies unlocks new applications for customers including people analytics, facial recognition and unidentified people detection while saving the customers money compared to traditional solutions. The company is founded by veteran entrepreneurs who have previously started and sold several technology companies.  For more information, please visit www.rhombussystems.com.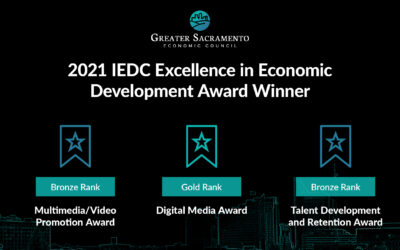 Greater Sacramento Economic Council (GSEC) was awarded one Gold Rank and two Bronze Ranks in the 2021 Excellence in Economic Development awards. GSEC won two awards related to its #NextOutWest campaign: a Gold Rank in the category of Digital Media for the multichannel marketing and PR campaign and a Bronze Rank in the category of Multimedia/Video Promotion for its campaign video. Finally, the organization was awarded a Bronze Rank in the category of Talent Development and Retention for its Digital Upskill Sacramento program. The honors were presented today at an awards ceremony during the IEDC Annual Conference.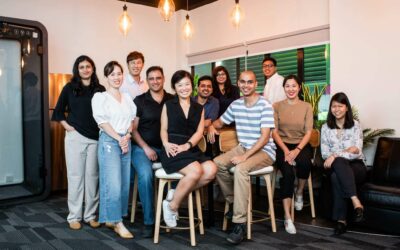 TurtleTree has officially opened its new R&D facility in California's state capital. Located in West Sacramento, this 24,000-square-foot building will house a world-class research hub showcasing the company's extensive array of innovations and cell-based technologies.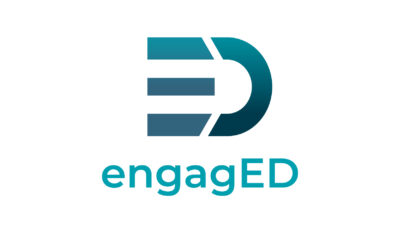 The Greater Sacramento Economic Council (GSEC) announced the leading economic development organization will launch a new community engagement and events program called engagED.