Italian Robotics Company Chooses Sacramento as Site of New U.S. Headquarters
SIR Robotics Inc. Sees Growing Demand for Automation in North America, Joins California Mobility Center  
Sacramento, California, November 15, 2022 —A rise in demand among companies to find new future mobility solutions has inspired SIR Robotics Inc., an Italian robotics company, to establish a U.S. business unit to serve North America. The Greater Sacramento Economic Council (GSEC) worked with SIR Robotics to locate its U.S. headquarters at the California Mobility Center (CMC) in Sacramento.
SIR has identified North America as a major growth market and will need a local sales and service subsidiary where it can support existing customers and expand its presence with new ones. SIR (Soluzioni Industriali Robotizzate – Robotic Industrial Solutions) designs and manufactures robotic systems for the automotive and aerospace industries since 1984, the year in which it was founded by Mr. Luciano Passoni. Over the last 38 years, SIR has installed approximately 4,000 robotic systems worldwide supplying major companies manufacturing cars, aircraft and industrial goods at a global level.
"The North American market is a strategic destination for us – with notable demand for our solutions as well as automation in industrial applications," said SIR Robotics North and South America Sales Manager Simone Mulargia. "With a sophisticated technical workforce and a variety of industries looking toward automation in the U.S., high-level robotic lines are a significant opportunity for companies in North America. We believe Sacramento is the ideal location for our U.S. home base because of its talent pool, room for growth and expansion and convenient geographic location."
When it came time for SIR to identify a location for its U.S. headquarters, the California Mobility Center was a natural fit due to its space, resources and support of industry leading companies that are advancing innovation around California and beyond.
"The CMC is a global resource that enhances societal safety, sustainability and equity through new mobility innovations," said CEO Mark Rosekind. "The CMC helps global companies access the North American future mobility marketplace and offers a curated partnering experience between innovators, regulators, investors and end-users. SIR Robotics will add incredible value to our extensive international ecosystem."
SIR's Sacramento-based headquarters, which currently has four U.S. employees, will operate as a regional sales and technical support center for North American companies that want to install SIR's robotic applications. SIR Robotics will distribute spare parts, upgrade kits and integrated robotic systems manufactured in Italy. The company will also provide technical support and field service for its systems installed in North American countries.
"The presence of an innovative, international robotics company in Greater Sacramento is a substantial development for our region," said GSEC President and CEO Barry Broome, who is also on the board of the CMC. "The decision to set up a U.S. headquarters in Sacramento speaks to the quality of talent, resources and infrastructure we have to offer here. I look forward to working with SIR Robotics and watching its success."
Some of the industries SIR serves include automotive, electric vehicles, general industry, aerospace, plastic and composites, and more – and its solutions can be applied to operations including assembly, welding, cutting and deburring, handling and palletizing, among others.

About SIR Robotics
SIR Robotics Inc. is the newly established U.S. subsidiary of Italian robotics company SIR S.p.A., which was founded in 1984. SIR is an engineering company that develops automated robotics solutions for the industrial sector. SIR designs, assembles and installs plants and solutions for its clients, customized to their needs. The U.S. subsidiary will serve as a regional sales and technical support center for North American companies that want to automate their production lines with SIR solutions.
About the California Mobility Center (CMC)
The CMC is a nonprofit, public-private entity providing future mobility innovators and industry incumbents access to programs and resources that accelerate the pace of commercialization worldwide and aspires to be the leading innovation center for global mobility success. The CMC was founded by industry thought leaders in clean technology including California State University, Sacramento,EnerTech Capital,  PEM Motion,  Sacramento Municipal Utility District (SMUD) and the Greater Sacramento Economic Council(GSEC). The CMC is strategically located in Sacramento, CA. Its location puts the CMC in close proximity to California government, which leads the United States and the world in producing policies around green mobility and technology. For more information, visit californiamobilitycenter.org.
About the Greater Sacramento Economic Council
The Greater Sacramento Economic Council is the catalyst for innovative growth strategies in the Capital Region of California. The organization spearheads community-led direction to retain, attract, grow and scale tradable sectors, develop advanced industries and create jobs and investment throughout a six-county region. Greater Sacramento represents a collaboration between local and state governments, market leaders, influencers and stakeholders, with the sole mission of driving inclusive economic growth. The Greater Sacramento region was founded on discovery, built on leadership and fueled by innovation.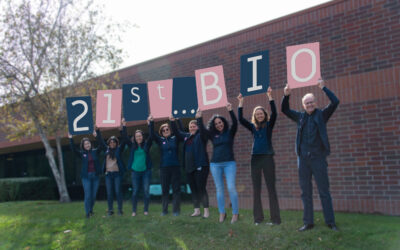 Well-funded Danish startup 21st.BIO has opened a 12,000-square-foot R&D facility in Davis, which will be the first U.S. location for the biotech company.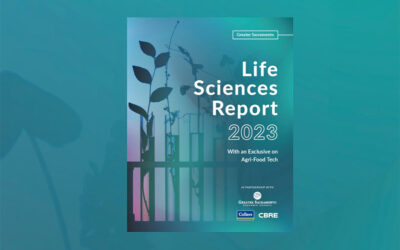 Greater Sacramento is seeing accelerating momentum in its life sciences industry. Ranked the number two market in the country for life sciences growth this year, Sacramento is home to a burgeoning science-driven innovation cluster anchored by UC Davis, the number one U.S. university for agriculture and forestry and veterinary medicine.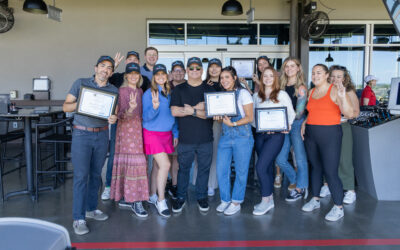 GSEC took home four awards and received top honors at the Annual International Economic Development Council (IEDC) Conference.