Israeli Company–Saturas–Makes Woodland its First U.S. Home
March 6, 2019
Greater Sacramento region positioned on the international stage
Greater Sacramento, CA – Saturas, an Israeli irrigation company, has found a home in the Greater Sacramento region making this their first venture in the United States.  Calling Woodland, CA home, Saturas has landed in a unique position where Agtech is a key economic engine.
Perfectly situated in UC Davis' backyard and near multiple growers to include almond orchards which will be the first to utilize Saturas irrigation technology, the company is already looking to connect with other farmers and growers in the region.
"We truly believe that the proximity to UC Davis, ranked #1 in the US for Agricultural Science, accessibility to the local Ag community, and economic development support provide for an incredible entrepreneurial ecosystem for agricultural technologies," says Anat Bujanover General Manager, Saturas (California).
As the region continues to position itself as a leader in food and agriculture, Saturas' decision to locate here further cements that the Greater Sacramento landscape is the new growth solution for agribusiness.  With 2.3M tons of tomatoes grown annually, a producer of over 150 commercial crops, over 7200 farms, ranches and wineries and creating $2.1B in agricultural revenue region-wide, Greater Sacramento is a proven launch pad and hub for agribusiness.
"The Greater Sacramento region is recognized worldwide as an innovation hub for food and agriculture. Israel represents a top market in this industry, and we are very proud that Saturas chose Woodland for their US location," states Barry Broome, Greater Sacramento Economic Council CEO & President.
Woodland and Saturas are a natural fit.  Being a part of the world food and agriculture innovation zone sets the tone for the future of agriculture in the Greater Sacramento region. The Greater Sacramento Economic Council and the City of Woodland Economic Development team worked together to guide Saturas through the site selection process and connect them with regional strategic partners.
"The City of Woodland is pleased to welcome Saturas to our community.  We are proud of our rich agricultural heritage and the connections we were able to make for Saturas to our diverse ecosystem of food and ag industry partners. Their selection of Woodland speaks volumes to the momentum we are building as a city and a region to accelerate sustainable agricultural technologies," Ken Hiatt, City of Woodland Assistant Manager says of the Saturas locate.
Saturas is the first tenant to occupy AgStart's new location.  The local non-profit incubator will host an open house and reception on March 21st.  Attendees will have the opportunity meet the Saturas team, receive guided tours and network with leaders in the Agtech ecosystem.
For more information, visit greatersacramento.com.
About the Greater Sacramento Economic Council
The Greater Sacramento Economic Council is the catalyst for innovative growth strategies in the Capital Region of California. The organization spearheads community-led direction to retain, attract, grow and scale new businesses, develop advanced industries and create jobs and investment throughout a six-county region. Greater Sacramento represents a collaboration between local and state governments, market leaders, influencers and stakeholders, with the sole mission of driving economic growth. The Sacramento Region was founded on discovery, built on leadership and fueled by innovation.
About Saturas
Saturas Ltd. develops and manufactures SWP sensor-based irrigation sensor systems for farmers to provide an accurate indication of water status in crops. Its embedding sensors in the trunk provide direct contact with water tissues for accurate and continuous water status measurement. The company's agriculture sensing system includes miniature implanted sensors, wireless transponders, and delivery of information to the farmer's Internet device (computer, tablet, or smartphone). Saturas Ltd. was founded in 2013 and is based in Misgav, Israel.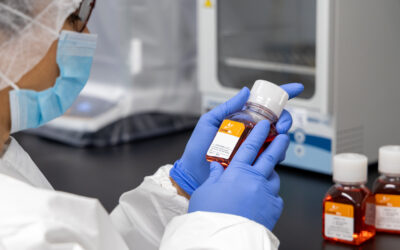 Gemini Bioproducts, LLC ("GeminiBio"), today announced the opening of a new, state-of-the-art cGMP manufacturing facility and warehouse in West Sacramento, California.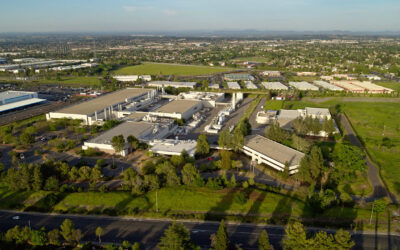 Bosch, the Fortune 500 German multinational engineering and tech company, has announced plans to acquire TSI Semiconductors in Roseville, CA near Sacramento. Bosch intends to invest more than $1.5 billion in the site and convert the facilities to state-of-the-art processes.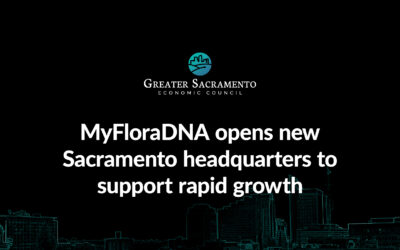 MyFloraDNA, a leading cannabis agriculture technology company, is opening its new headquarters in Sacramento in April.  The new headquarters located at 1451 River Park Drive will allow the company to keep pace with its rapid growth.