GSEC's fifth Annual Celebration to virtually gather and honor regional leaders
Contact:
Danielle Casey
dcasey@greatersacramento.com
916-441-2144
08/20/2020
In celebration of the Greater Sacramento community's resilience amid the pandemic, the show must go on
(Sacramento, CA) – Awards nominations and ticket sales for the Dec. 3 Greater Sacramento Economic Council's (GSEC) Fifth Annual Celebration are now open. While the event has shifted to a digital format this year, it's still expected to bring the same wow-factor experience of years past. The Annual Celebration will bring CEOs, business leaders and public officials together to recognize economic progress in the region and look ahead to how the momentum can continue into 2021. Acknowledging the hardships that the region has recently faced, net proceeds from the event will be donated to a charitable organization working to advance social justice.
GSEC's Annual Celebration – supported by Presenting Sponsor Suncrest Bank – will recognize the unity of the region and the unwavering support of economic growth that the organization's board members and communities have exhibited throughout the pandemic. "Suncrest Bank is delighted to be this year's Presenting Sponsor for GSEC's Fifth Annual Celebration. It is especially important to maintain traditions during difficult times, and I'm thrilled that this great event will go ahead, drawing attention to the incredible work being done across our communities. I am looking forward to virtually celebrating with everyone in December!" said Ciaran McMullan, President and CEO of Suncrest Bank.
There has been incredible collaboration between industries, businesses and community leaders to create pathways to success for new and expanding businesses as well as for companies that have needed assistance to stay afloat. "Every year, this event marks the important achievements of entrepreneurs, communities and business leaders throughout the region. This year will be no exception. We've seen outstanding dedication from the community amid one of the greatest economic setbacks of our time," said Barry Broome, President and CEO of GSEC.
As in years past, one of the focal points of the event will be the awards ceremony. Awards include:
Paving the Way, presented to a community that has accomplished a significant project or economic development effort to better their own community, and as a result, the whole region in the past year. The City of Elk Grove was the 2019 recipient.
Outstanding Regional Contribution, honoring a project within the region that has a transformative, positive impact in its community or the overall region. The Sofia Tsakopoulos Center for the Arts, home of the B Street Theatre was the 2018 recipient.
Distinguished Service, recognizing a GSEC board member whose contribution to the Greater Sacramento region has extended far beyond the call of duty. Kevin Nagle, CEO of Sacramento Soccer & Entertainment Holdings, was the 2019 recipient.

Partner of the Year, recognizing an organization that GSEC has worked with whose contribution has extended beyond the call of duty. UC Davis was the 2019 recipient.
While this year's event will be celebrated from a safe social distance, it will be full of interactive elements, including a virtual VIP reception, social media engagement opportunities and videos highlighting and recognizing regional leaders – and of course, a few surprises along the way. Stay tuned for more information from GSEC's event media sponsor Sactown Magazine.
Registration, awards nominations and sponsorship opportunities for this not-to-miss event can be found at GreaterSacramento.com/2020-Annual-Celebration/
About the Greater Sacramento Economic Council
The Greater Sacramento Economic Council is the catalyst for innovative growth strategies in the Capital Region of California. The organization spearheads community-led direction to retain, attract, grow and scale tradable sectors, develop advanced industries and create jobs and investment throughout a six-county region. Greater Sacramento represents a collaboration between local and state governments, market leaders, influencers and stakeholders, with the sole mission of driving inclusive economic growth. The Greater Sacramento region was founded on discovery, built on leadership and fueled by innovation.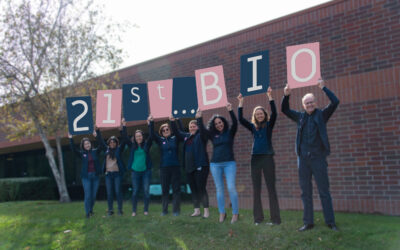 Well-funded Danish startup 21st.BIO has opened a 12,000-square-foot R&D facility in Davis, which will be the first U.S. location for the biotech company.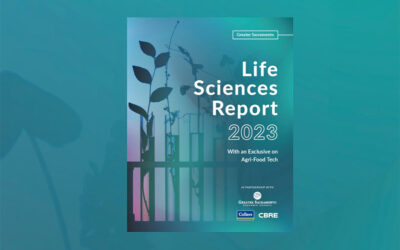 Greater Sacramento is seeing accelerating momentum in its life sciences industry. Ranked the number two market in the country for life sciences growth this year, Sacramento is home to a burgeoning science-driven innovation cluster anchored by UC Davis, the number one U.S. university for agriculture and forestry and veterinary medicine.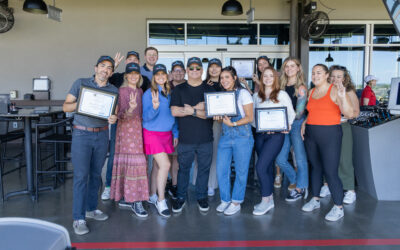 GSEC took home four awards and received top honors at the Annual International Economic Development Council (IEDC) Conference.