Greater Sacramento Shares Business Trends at Premiere Incubator Space in Washington D.C.
March 28, 2017
Greater Sacramento Shares Business Trends at Premiere Incubator Space in Washington D.C.
The Greater Sacramento Economic Council recently hosted an event with Fenway Summer Ventures at 1776, the premiere incubator space in Washington D.C.. The global business incubator accommodates startups with a place to solve the world's most challenging problems in education, energy, health, transportation, and cities.
Greater Sacramento CEO Barry Broome presented to technology and business leaders in Washington D.C. and discussed Silicon Valley trends within California's capitol corridor. Broome touched upon the Sacramento region's access to Silicon Valley and the potential to integrate a single high-performing market as the Northern California Megaregion.
"Building synergy across our country's top performing markets to behave similar to the Northern California Megaregion is a key concept the tech community in D.C. and communities throughout the nation must embrace it to ensure economic prosperity," Greater Sacramento CEO Barry Broome affirmed. "As our market position continues to grow, the Sacramento region will continue to work closely with San Francisco and Silicon Valley every day."
The travel patterns of 130 million Americans reveal that America's economic ecosystems aren't defined by city and state lines. Rather, they are defined by megaregions— massive clusters that center on major metropolitan areas, paying no mind to political borders.
Sacramento Mayor Darrell Steinberg and Roseville Mayor Susan Rohan both traveled to Washington D.C. to tout the business friendly environment with the tech and business community at 1776.
"We share a mutual interest in working with San Francisco to ensure that our communities remain attractive places to live, work, and conduct business," Sacramento Mayor Darrell Steinberg said. "The individual economic success of our respective communities does not come at the expense of the other, but rather, it ensures that shared economic prosperity is enjoyed throughout the broader Northern California Megaregion."
Communities adjacent to the Sacramento region, such as Roseville continue to flourish with economic prosperity. Roseville, which is in Placer County, has experienced strong job growth over the past five years. From 2011 to 2016, the City of Roseville added 14,603 jobs, an increase of 16.8%.
"The City of Roseville has worked hard to offer people an environment that allows not only a great place to live, but also to work," Roseville Mayor Susan Rohan said. "We want to share our community's success with business leaders in Washington D.C. and throughout the nation. The City of Roseville was glad to be a part of the delegation that attended the D.C. trip as we continue to work as a region to continue job growth."
Capitol regions across the country especially now more than ever have an opportunity to leverage the civic tech environment. The White House's Office of Management and Budget estimates that almost 10 billion hours are spent filling out federal forms every year. Spending on civic tech is growing 14 times faster than spending on traditional technology, and this sector attracted $1 billion in financing in 2015 and 2016.
"Civic tech opportunities are available in the Sacramento region since we are the State Capital of California," Broome said. "SupportPay, a child support payment app that moved their business from Silicon Valley to Sacramento could have potential to tap into the civic tech market."
Fenway Summer Ventures hosted the event in Washington D.C. at 1776 with Greater Sacramento and recently backed SupportPay with their latest Series A investment round. SupportPay by Ittavi is the first-ever platform to automate child support payments and enable parents to share related expenses.
The child support payment company has raised more than $7 million since 2014. The most recent funding round was led by Fenway Summer Ventures with participation from Moneta Ventures out of the Sacramento region and Continental Advisors.
"The American entrepreneurial ecosystem is by far the most dynamic in the world, and in no small part, that ecosystem is one of the main reasons why this country is the undisputed innovation leader globally," Javier Saade, Managing Director at Fenway Summer Ventures said. "This city is the capital of the state that plays the most outsized part in that ecosystem and we are thrilled that one of our most dynamic companies calls Sacramento home."
Greater Sacramento also met with other key business leaders and site selectors in Washington D.C. to leverage potential business opportunities and relationships.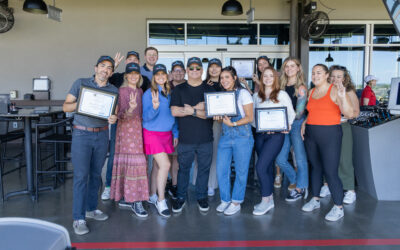 GSEC took home four awards and received top honors at the Annual International Economic Development Council (IEDC) Conference.

The Greater Sacramento Economic Council (GSEC) is diligently working on launching a new regional brand for business and running surveys now through October 26 to solicit input from the community on what makes the region the best place to live, work and do business. Survey participants will be entered to win one of five $50 gift cards.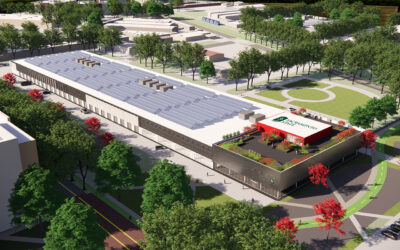 The Sacramento region is taking a significant stride towards shaping its future economic landscape. The Greater Sacramento Economic Council (GSEC) submitted an application for the Economic Development Administration (EDA) Tech Hub program under the visionary leadership of Congresswoman Doris Matsui (CA-07). T