Greater Sacramento Ranked #3 Economic Development Organization
Contact:
Michelle Willard
Chief Public Affairs Officer
(916) 287-9072
mwillard@greatersacramento.com
11/28/2022
International Economic Development Council Awards GSEC with Exemplary Efforts Worldwide
(Sacramento, CA)—Greater Sacramento Economic Council (GSEC) has been named the third best economic development group globally, winning a bronze award in the International Economic Development Council's (IEDC) 2022 Excellence Awards.
GSEC is a public-private partnership of 40+ CEOs and 20 communities with the mission of driving economic growth throughout the six-county Greater Sacramento region. The goal of the organization is to bring CEOs and public leaders together to create one economic strategy for the entire region, with an emphasis on elevating Greater Sacramento's economy by focusing on growth, sustainability, equity and competitiveness.
"We always strive for excellence in Greater Sacramento, and we're honored for the recognition from such a reputable organization," GSEC Chief Performance Officer, Brittany Jones said "This region and the people in it are inspiring, and our team is eager to keep working hard to achieve more for Greater Sacramento."
IEDC is the largest nonprofit professional association for economic developers in the world. Its annual awards honor organizations for exemplary economic development efforts and acknowledge organizations and individuals for creating positive change in urban, suburban and rural communities. IEDC noted that this year's award selection process was especially competitive and recognized more than 100 communities.
"We want to congratulate the Greater Sacramento Economic Council for winning the prestigious #3 spot for large economic development organization of the year," International Economic Development Council President & CEO Nathan Ohle said. "As the world's leading economic development membership organization, we take pride in honoring groups that are paving the way for our industry and focusing on inclusive economic development. GSEC is a proven leader through its innovative marketing and communications campaigns, which have won IEDC awards, as well as business attraction and retention efforts to diversify the state capital region's economy with a focus on industries of the future."
GSEC has spearheaded numerous initiatives in the region, driving innovation and attracting new talent, companies and industries of the future. The organization has placed 90 companies into the region, creating/retaining 24,537 jobs and $8.2 billion in economic output since it was founded in 2015.
"As Board Chair, I'm proud of all the hard work GSEC does on behalf of the Greater Sacramento region," Buzz Oates CEO Larry Allbaugh said. "Economic development is a non-negotiable objective in our efforts to strengthen and build sustainable resources for our community. As a leading developer in the region, Buzz Oates continues to find new ways to grow and add value to our business for the next generation; GSEC helps drive that conversation. I'm humbled to watch the staff as they continue their effort for businesses throughout the six-county region."
Among many accomplishments, GSEC launched the successful Digital Upskill Sacramento program in partnership with the Greater Sacramento Urban League and the City of Sacramento to digitally upskill 40 disadvantaged and displaced workers from COVID-19. These types of programs create an inclusive economy where every resident can realize the upward social mobility of a growing economy.
The organization won a gold award from IEDC in 2020 for their award-winning #NextOutWest marketing and communications campaign. GSEC has also invested in local entrepreneurs and partnerships, including the Growth Factory and The Carlsen Center for Innovation & Entrepreneurship at Sacramento State. Among its recent wins, GSEC landed a major R&D facility with semiconductor company Solidigm, which will be home to more than 1,900 professionals in highly paid technology jobs over the next five years with more than $100 million investment in the facility. This is the largest semiconductor industry R&D project Greater Sacramento has seen over the last decade.
About the Greater Sacramento Economic Council
The Greater Sacramento Economic Council is the catalyst for innovative growth strategies in the Capital Region of California. The organization spearheads community-led direction to retain, attract, grow and scale tradable sectors, develop advanced industries and create jobs and investment throughout a six-county region. Greater Sacramento represents a collaboration between local and state governments, market leaders, influencers and stakeholders, with the sole mission of driving inclusive economic growth. The Greater Sacramento region was founded on discovery, built on leadership and fueled by innovation.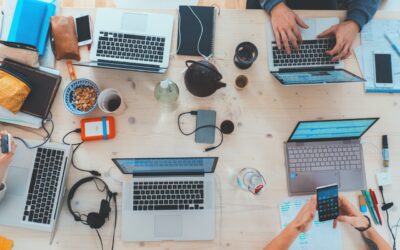 The Greater Sacramento Economic Council (GSEC) announced the organization will launch a robust entrepreneurship initiative during Global Entrepreneurship week within the organization to foster and expand the startup ecosystem within the Sacramento region. Over the past five years, 12.17B in growth capital was invested in the Sacramento region.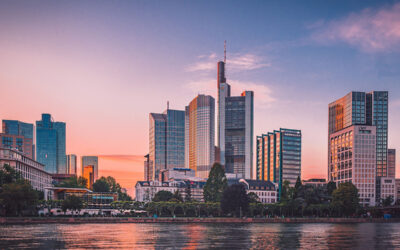 The Greater Sacramento Economic Council (GSEC) and the Sacramento International Airport are excited to announce the launch of Globalizing Greater Sacramento, its groundbreaking international foreign direct investment (FDI) strategy in collaboration with the Sacramento International Airport (SMF).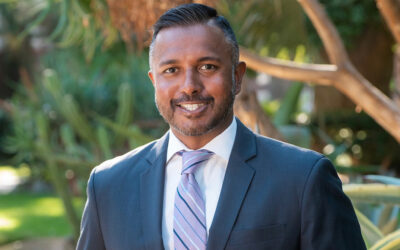 The California Mobility Center (CMC), a nonprofit public-private partnership aimed at bringing a zero-emission innovation hub to the Greater Sacramento area, today announced Orville Thomas has been named as Chief Executive Officer.