Greater Sacramento Economic Council Promotes Troels Adrian to Executive Vice President
Contact:
Michelle Willard
Chief Public Affairs Officer
(916) 287-9072
mwillard@greatersacramento.com
07/13/21
Adrian leads GSEC with robust national economic development experience
Sacramento, CA — The Greater Sacramento Economic Council (GSEC) announced Troels Adrian as the Executive Vice President of the organization. Adrian, who recently served as Senior Vice President of Economic Development, leads Business Development, Marketing and Research and Strategy.
He leads with a comprehensive and accomplished background as an executive in economic development. He's worked to create more than 13,000 jobs throughout his career. Prior to joining GSEC, he led tradable-sector economic development activities for the City of Portland, Oregon. During his tenure, he strategically repositioned his team to serve the city's key industry clusters with a strong inclusion lens and reenergized the city's international trade efforts.
Major wins during his Portland tenure included the expansions of Adidas' and Daimler Trucks' North American headquarters and new locations of Genentech, Amazon Web Services and Square. All told, these and other projects supported the creation of 4,400 net new jobs for the city and hundreds of millions in new capital investment. In addition, he was also instrumental in serving Portland businesses during the pandemic, leading several major emergency grant and loan programs, advising key leaders on recovery planning and co-creating the statewide Small Business Stabilization Fund in partnership with the Oregon Community Foundation.
"Troels has the experience needed to be a leader in economic development for the state capital of California and has proven his ability to manage teams as well as comprehensive projects," Greater Sacramento Economic Council President & CEO Barry Broome said. "While at GSEC, Troels has leveraged his skillset to support companies such as Bosch and Solidigm, bringing much needed tradable-sector industry job creation to our region. We are looking forward to his continued leadership."
Prior to his time in Portland, he spent nine years in Atlanta, first with Partnership Gwinnett and then leading the Metro Atlanta Chamber's work in developing that region's globally competitive supply chain and automotive ecosystems. Together with executives from Porsche, AT&T, Panasonic, Cox Automotive and Georgia Tech he founded a regional automotive technology consortium to bring research and development assets to Metro Atlanta. He also launched a flagship initiative in partnership with 25 major corporations to spotlight Atlanta's supply chain technology ecosystem and sourced projects that led to the creation of over 2,500 jobs in the region.
"We are looking forward to watching Troels lead in his new role and believe he will help the organization continue to transform," GSEC Chief Performance Officer Brittany Jones said. "He will continue to lead the team with dedication and compassion to help propel the region forward through economic development partnerships."
Before he found his true calling in economic development, he started out in the community development space, building his nonprofit management and accounting skills at one of New York City's largest community-based nonprofits, CAMBA. He is particularly passionate about early childhood nutrition and currently serves as a Board Member for the Urban School Food Alliance, a coalition of the largest school districts in the United States working together to improve school food for our nation's children.
Troels is a proud alumnus of the University of Copenhagen with a BA in Political Science and holds two master's degrees: a Master of Public Administration from Baruch College and a Master's in City and Regional Planning from Georgia Tech. The latter earned him the prestigious Ed McClure Award from the Association of Collegiate Schools of Planning, given to the top Master's student paper in North America each year.
About the Greater Sacramento Economic Council
The Greater Sacramento Economic Council is the catalyst for innovative growth strategies in the Capital Region of California focusing on growth, sustainability, equity and competitiveness. The organization spearheads community-led direction to retain, attract, grow and scale tradable sectors, develop advanced industries and create jobs and investment throughout a six-county region. Greater Sacramento represents a collaboration between local and state governments, market leaders, influencers and stakeholders, with the sole mission of driving inclusive economic growth. The Greater Sacramento region was founded on discovery, built on leadership and fueled by innovation.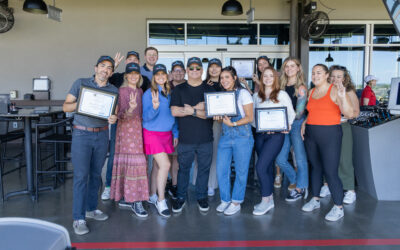 GSEC took home four awards and received top honors at the Annual International Economic Development Council (IEDC) Conference.

The Greater Sacramento Economic Council (GSEC) is diligently working on launching a new regional brand for business and running surveys now through October 26 to solicit input from the community on what makes the region the best place to live, work and do business. Survey participants will be entered to win one of five $50 gift cards.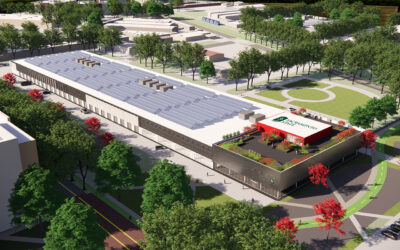 The Sacramento region is taking a significant stride towards shaping its future economic landscape. The Greater Sacramento Economic Council (GSEC) submitted an application for the Economic Development Administration (EDA) Tech Hub program under the visionary leadership of Congresswoman Doris Matsui (CA-07). T