Fortune 500 retailer, Dollar General, chooses West Sacramento for a major new cold storage site
Contact:
Danielle Casey
dcasey@greatersacramento.com
916-441-2144
08/07/2020
Greater Sacramento continues to lead the nation in industrial growth
(West Sacramento, CA) – A Fortune 500 national discount retailer is locating a massive storage operation in West Sacramento, as the Greater Sacramento region continues to see strong momentum for industrial growth. Corporate leaders at Dollar General have chosen a nearly 200,000-square-foot facility on Channel Drive for their cold storage logistical site, which will bring more than 50 full-time jobs to the region and is expected to generate $4 million a year in economic activity for West Sacramento and $27 million to the region over the next three years.
Dollar General's supply chain network plays a critical role in ensuring the products customers need and want are delivered to our nearly 17,000 stores in a timely and consistent manner. The addition of these facilities continues to drive efficiency and service through our exceptional supply chain network," said Mike Kindy, Dollar General's executive vice president of global supply chain. "We are grateful for the continued partnerships with state and local leaders in each of these communities."
The Greater Sacramento Economic Council (GSEC) assisted Dollar General's site selection consultant in the site evaluation process and demonstrated that Dollar General was better served in West Sacramento than in other West Coast locations. GSEC takes a data-driven approach in laying out the cost-competitive business case for the region and bringing the multitude of partners together to assert this value proposition.
"Greater Sacramento continues to see steady growth in manufacturing and industrial facilities. There is a large portfolio of available sites and great connectivity to shipping routes, which makes it an easy decision for Fortune 500 companies looking to expand," said the President & CEO of the Greater Sacramento Economic Council, Barry Broome.
Dollar General operates more than 16,000 stores in 46 states. Leaders of this multibillion-dollar corporation chose West Sacramento because of the proximity to major freeways, access to talent and the ability to quickly serve their retail operations.
"Dollar's General's investment to increase fresh food access in our region validates our locational advantages and expanding food and beverage industry. We look forward to assisting Dollar General with their build-out in West Sacramento," said Diane Richards, Economic Development Manager of the City of West Sacramento.
A recent report from Colliers International indicates that Sacramento is one of the top-performing industrial markets in the U.S. The report indicates that there is robust leasing activity right now despite economic uncertainty, which reveals the durability of industrial property. The Greater Sacramento region has seen the construction of more than 1.3 million square feet of industrial space since the spring of 2019, with at least 2.5 million square feet of product under construction that will open in the second half of 2020.
The Sacramento office of Colliers International represented the landlord, LBA Logistics, and assisted in bringing them to that facility in West Sacramento. The region is ideal for logistics for large corporations as it has an abundance of skilled talent and is close to major transportation arteries including two Interstates, the Port of West Sacramento as well as Sacramento International Airport.
"As some industries are negatively impacted by Covid-19, industrial and manufacturing sectors have been able to adapt faster as these workplaces naturally allow for social distancing. We are happy to see this sector grow so steadily in Greater Sacramento," said Broome.
About the Greater Sacramento Economic Council
The Greater Sacramento Economic Council is the catalyst for innovative growth strategies in the Capital Region of California. The organization spearheads community-led direction to retain, attract, grow and scale tradable sectors, develop advanced industries and create jobs and investment throughout a six-county region. Greater Sacramento represents a collaboration between local and state governments, market leaders, influencers and stakeholders, with the sole mission of driving inclusive economic growth. The Greater Sacramento region was founded on discovery, built on leadership and fueled by innovation.
About Dollar General
Dollar General Corporation has been delivering value to shoppers for more than 80 years through its mission of Serving Others. Dollar General helps shoppers Save time. Save money. Every day!® by offering products that are frequently used and replenished, such as food, snacks, health and beauty aids, cleaning supplies, basic apparel, housewares and seasonal items at everyday low prices in convenient neighborhood locations. Dollar General operated 16,500 stores in 46 states as of May 1, 2020. In addition to high-quality private brands, Dollar General sells products from America's most-trusted manufacturers such as Clorox, Energizer, Procter & Gamble, Hanes, Coca-Cola, Mars, Unilever, Nestle, Kimberly-Clark, Kellogg's, General Mills and PepsiCo. Learn more about Dollar General at www.dollargeneral.com.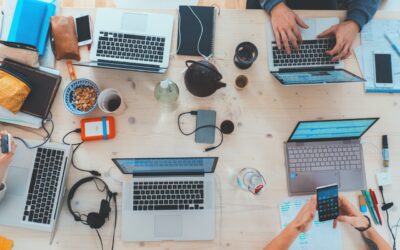 The Greater Sacramento Economic Council (GSEC) announced the organization will launch a robust entrepreneurship initiative during Global Entrepreneurship week within the organization to foster and expand the startup ecosystem within the Sacramento region. Over the past five years, 12.17B in growth capital was invested in the Sacramento region.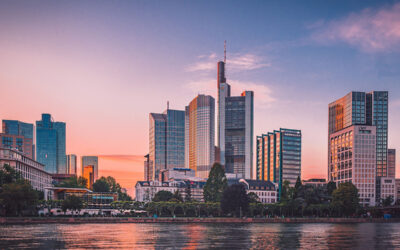 The Greater Sacramento Economic Council (GSEC) and the Sacramento International Airport are excited to announce the launch of Globalizing Greater Sacramento, its groundbreaking international foreign direct investment (FDI) strategy in collaboration with the Sacramento International Airport (SMF).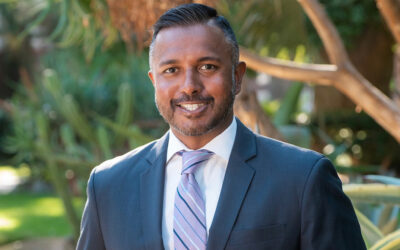 The California Mobility Center (CMC), a nonprofit public-private partnership aimed at bringing a zero-emission innovation hub to the Greater Sacramento area, today announced Orville Thomas has been named as Chief Executive Officer.