Contact: Elizabeth Jones
ejones@greatersacramento.com
(916) 287-9072
Leading Sacramento area employers recognized by Forbes
02/24/20
(Sacramento, CA) – Diversity in the Greater Sacramento workforce is reflecting the diversity of the region. Embracing, nurturing and celebrating diversity is vital to the growth and the sustainability of an economy. Sacramento is one of the most racially diverse cities in the U.S. according to U.S. News & World Report. The Greater Sacramento Economic Council (GSEC) has emphasized the importance of inclusion and eliminating barriers that underserved communities face in order to build the region's economy. Several major Sacramento area employers, VSP Global, UC Davis and Raley's, have been recognized by Forbes Magazine's list of "America's Best Employers for Diversity" and inclusion. There is also a fast growing startup Zennify that reflects diversity in their leadership.
"The leaders of these companies are passionate about their organizations and realize that diversity is a key component to build up our society and not leave anyone behind," said Barry Broome, President & CEO of the GSEC.
Studies show diversity makes companies stronger. A McKinsey & Company report "Diversity Matters" shows that companies with more racial and ethnic diversity were 35 percent more likely to have higher financial returns. It also showed that companies with gender diversity were 15 percent more likely to have higher financial returns than their national industry median.
"Fostering an inclusive culture and leveraging diversity are key drivers in fulfilling our mission of helping people see," said Michael Guyette, President and CEO of VSP Global. "The rich perspectives of our employees help us anticipate and better meet the needs of our stakeholders, who come from diverse social, cultural, geographic and economic backgrounds."
While its headquarters are in Rancho Cordova, California, VSP Global provides access to eye care and eyewear for nearly 90 million members throughout the world. Business resource groups (BRGs) were established for employees to come together to discuss common interests and share knowledge that helps the organization attract talent and develop products and services that meet the unique eye care needs of the communities it serves.  The BRGs include: Asian Pacific Islander, Black Heritage, Latino, LGBTA, Military Veterans, Young Professionals and Abilities Beyond Limited Expectations, for those living with cognitive or physical impairment.
"We appreciate the Forbes acknowledgement for being a diverse and inclusive company. Raley's remains dedicated to our Respect and Inclusion values and focus," said Laura Croff, Raley's Vice President of People. "While we have made progress, we also recognize there is even more we can do to improve the experience of our customers and team members."
Regional, family-owned grocery chain Raley's operates more than 125 stores.  The largest family-owned company in the greater Sacramento region employees more than 11,000 people, offering competitive wages and excellent benefits to their employees. As a purpose-driven and value-based company, Raley's has an ongoing commitment to respect and inclusion for all.
 "Our leadership team is comprised of 73% women and several leaders within our technical team are all women. This was organic growth from the start at Zennify," said Manvir Sandhu, founder of Zennify.
Zennify, a Platinum-level Salesforce consulting partner has celebrated rapid growth in Sacramento from a handful of employees to more than 50 in just two years. Some of the women leaders have grown with Zennify from technical architects to first time managers, directors and executives, including their newly named COO.
Creating more paths of inclusion helps the sustainability for businesses and their economies. UC Davis is one of the largest employers in the Greater Sacramento region with a wide range of employees from engineers to professors, secretaries to lab technicians.
"The diversity of the greater Sacramento region is a great source of strength," said UC Davis Chancellor Gary S. May. "At UC Davis, we bring together the brightest minds from the greatest range of backgrounds to create a better tomorrow. It's about more than social equity. Diversity drives innovation and helps our students remain competitive in the global workforce."
Diversity in the workforce has proven to increase productivity, creativity and allows for a wider range of skills which can lead to more adaptation for changing markets. UC Davis, Raley's, VSP and Zennify are  testaments to the proven success of diversity and the growth of inclusion in the Greater Sacramento region.
About the Greater Sacramento Economic Council
The Greater Sacramento Economic Council is the catalyst for innovative growth strategies in the Capital Region of California. The organization spearheads community-led direction to retain, attract, grow and scale new businesses, develop advanced industries and create jobs and investment throughout a six-county region. Greater Sacramento represents a collaboration between local and state governments, market leaders, influencers and stakeholders, with the sole mission of driving economic growth. The Greater Sacramento region was founded on discovery, built on leadership and fueled by innovation.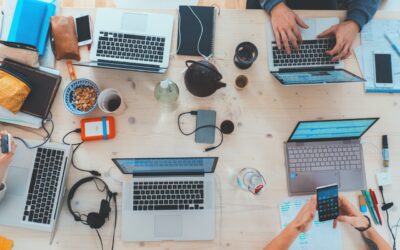 The Greater Sacramento Economic Council (GSEC) announced the organization will launch a robust entrepreneurship initiative during Global Entrepreneurship week within the organization to foster and expand the startup ecosystem within the Sacramento region. Over the past five years, 12.17B in growth capital was invested in the Sacramento region.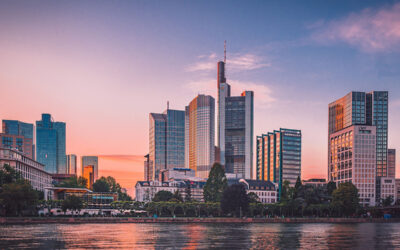 The Greater Sacramento Economic Council (GSEC) and the Sacramento International Airport are excited to announce the launch of Globalizing Greater Sacramento, its groundbreaking international foreign direct investment (FDI) strategy in collaboration with the Sacramento International Airport (SMF).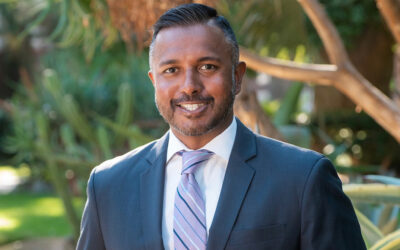 The California Mobility Center (CMC), a nonprofit public-private partnership aimed at bringing a zero-emission innovation hub to the Greater Sacramento area, today announced Orville Thomas has been named as Chief Executive Officer.