Bayer Collaborates with Greater Sacramento in New Incubator Space
March 22, 2018
Bayer Collaborates with Greater Sacramento in New Incubator Space
West Sacramento, CA — Bayer officially announced today the newest addition to its network of startup incubators, the Crop Science CoLaborator. Located within Bayer's West Sacramento Innovation Hub, the CoLaborator will serve as a new home for biotech startups in the heart of Northern California's ag innovation corridor.
Innovation is integral to Bayer's culture and strategy not just through strengthening internal research and development capabilities, but also by investing in and expanding external collaborations. This approach promotes creativity, willingness to experiment and collaboration with the global community of scientists and entrepreneurs.
"Our collective knowledge is more powerful than that of any single entity. And while I'm extremely proud of the incredible cutting-edge research that takes place within our Bayer laboratories, I'm just as proud of our efforts to collaborate with others in our constant pursuit to bring forward tools to help growers sustainably grow a safe, affordable and abundant food supply," said Adrian Percy, Global Head of R&D, Crop Science, a division of Bayer. "I believe that our internal and external innovation efforts use the strengths of all parties and am confident that the outcomes will benefit farmers worldwide."
To expand its innovation ecosystem within the Sacramento region and beyond, Bayer is collaborating with the Greater Sacramento Economic Council (GSEC) to help identify world-class startups across the agtech space. GSEC will provide Bayer with access to companies as prospective tenants in the CoLaborator to develop and invest in cutting-edge technology.
"Sacramento's connection to the Bay Area and industry capabilities make our region the global option for food and agtech companies to thrive," said Greater Sacramento Economic Council CEO Barry Broome. "The CoLaborator is a testament to our region's innovation capacity and robust industry partnerships."
Bayer also has formed a strategic collaboration with the University of California, Davis to foster innovation and economic development in the Sacramento region by providing dedicated facility support for university-affiliated startups — particularly those in the areas of agriculture and food-related technologies. As part of the agreement, Bayer joins the university's Distributed Research Incubation and Venture Engine (DRIVETM) network of startup incubators. The DRIVE network is part of a platform of resources offered by UC Davis Venture Catalyst to support the successful translation of research and new technologies emerging from the university into new commercial ventures. Venture Catalyst is part of the Technology Management and Corporate Relations division of the UC Davis Office of Research.
"Working with Bayer provides our campus entrepreneurs with another tremendous resource and further strengthens the growing regional innovation ecosystem," said Dushyant Pathak, Associate Vice Chancellor of Research and Executive Director of Venture Catalyst at UC Davis. "The value of this relationship extends much further than addressing the need for appropriate facilities, it creates an opportunity for entrepreneurs to engage with other experts in and outside their field and build relationships critical for their success."
The 3,000 square-foot CoLaborator is now available for agtech startups to quickly begin putting their ideas to the test. San Francisco-bred Biome Makers, Inc., a rising startup in the field of microbiomes, is the CoLaborator's first tenant.
Another startup to occupy space in the CoLaborator is Joyn Bio, an exciting new company that is combining the agricultural and microbial expertise from Crop Science, a division of Bayer, with the Synthetic Biology technology and know-how of Ginkgo Bioworks to discover and develop novel microbial solutions for some of agriculture's biggest challenges, including nitrogen fixation for non-legumes crops.
The Crop Science CoLaborator is Bayer's third incubator facility, joining the West Coast Innovation Center in Mission Bay, San Francisco, and the R&D Center in Berlin, Germany.
Bayer is committed to bringing new technology and solutions for agriculture and non-agricultural uses. For questions concerning the availability and use of products, contact a local Bayer representative, or visit Crop Science, a division of Bayer, online at www.cropscience.bayer.us.
Visit the Bayer Connect – Social Hub for social media, recent news, blog posts, videos and more from Crop Science, a division of Bayer.
About Bayer
Bayer is a global enterprise with core competencies in the Life Science fields of health care and agriculture. Its products and services are designed to benefit people and improve their quality of life. At the same time, the Group aims to create value through innovation, growth and high earning power. Bayer is committed to the principles of sustainable development and to its social and ethical responsibilities as a corporate citizen. In fiscal 2017, the Group employed around 99,800 people and had sales of EUR 35.0 billion. Capital expenditures amounted to EUR 2.4 billion, R&D expenses to EUR 4.5 billion. For more information, go to www.bayer.com.
About the Greater Sacramento Economic Council
The Greater Sacramento Economic Council is the catalyst for innovative growth strategies in the Capital Region of California. The organization spearheads community-led direction to retain, attract, grow and scale new businesses, develop advanced industries and create jobs and investment throughout a six-county region. Greater Sacramento represents a collaboration between local and state governments, market leaders, influencers, and stakeholders, with the sole mission of driving economic growth. The Sacramento Region was founded on discovery, built on leadership, and fueled by innovation.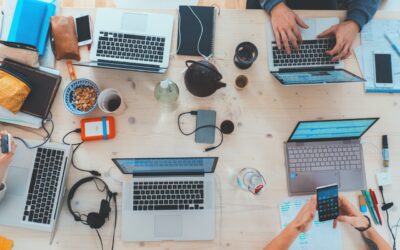 The Greater Sacramento Economic Council (GSEC) announced the organization will launch a robust entrepreneurship initiative during Global Entrepreneurship week within the organization to foster and expand the startup ecosystem within the Sacramento region. Over the past five years, 12.17B in growth capital was invested in the Sacramento region.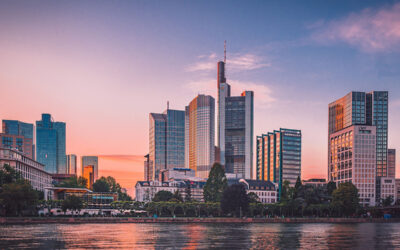 The Greater Sacramento Economic Council (GSEC) and the Sacramento International Airport are excited to announce the launch of Globalizing Greater Sacramento, its groundbreaking international foreign direct investment (FDI) strategy in collaboration with the Sacramento International Airport (SMF).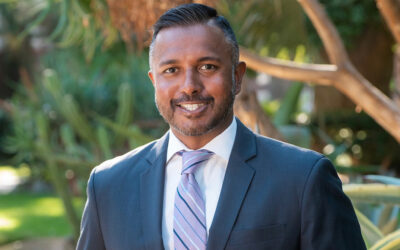 The California Mobility Center (CMC), a nonprofit public-private partnership aimed at bringing a zero-emission innovation hub to the Greater Sacramento area, today announced Orville Thomas has been named as Chief Executive Officer.