Announcing the 2023 Greater Sacramento Life Sciences Report

Greater Sacramento Economic Council, Colliers, and CBRE release special collaborative report with an exclusive on Agri-Food Tech
Sacramento, CA | September 19, 2023—
Greater Sacramento is seeing accelerating momentum in its life sciences industry. Ranked the number two market in the country for life sciences growth this year, Sacramento is home to a burgeoning science-driven innovation cluster anchored by UC Davis, the number one U.S. university for agriculture and forestry and veterinary medicine. There have been a multitude of agri-food tech, biotechnology, pharmaceutical, and medical device companies expanding across the region to tap into the area's talent. The market is rising to meet growing demand with plans to nearly triple its 2.3 MSF life science inventory with an additional 5.5 MSF of planned projects in the pipeline. In this collaborative report, Greater Sacramento Economic Council, Colliers, and CBRE have outlined the many strengths the Sacramento region has in supporting this vibrant sector, covering trends and data points in population, talent, education, real estate, company success stories, quality of life, and innovation assets to educate prospective companies evaluating the Capital City Region's enticing value proposition.
"The life science industry is one of our key industries in Greater Sacramento that we focus on as companies grow and expand in our market," said Greater Sacramento Economic Council President & CEO Barry Broome. "We are currently the #2 life science market for growth in the country, which speaks volumes to our talent and workforce pipeline."
The Sacramento region's six counties have 2.6 million residents and shares a workforce with the San Francisco Bay Area, the nation's second largest life sciences market. Greater Sacramento has seen robust net migration and a growing population over the last three years while many major markets have recorded steep population declines. With world class talent, Greater Sacramento has more than 718,000 students enrolled in two- and four-year universities within 100 miles, more than Raleigh, Denver, and Seattle. Sacramento also has more than two times the national average concentration of biological scientists, maintains 25,800 jobs in food and agriculture, and as a result of both strong local startup growth and new companies entering the market, has realized rapid growth in its life sciences employment over the last five years. Life sciences companies looking to scale local operations have resorted to leasing space in office, industrial, or flex buildings due to a lack of purpose-built space for these innovative businesses, however, that is beginning to change as Greater Sacramento puts itself on the map with new developments planned and underway to capture this current and future demand. 
"This is an extremely exciting opportunity for the Greater Sacramento region to not only enable local companies to produce what they've developed, without having to leave the region, but to also attract new companies by having purposefully designed advanced manufacturing buildings ready to accommodate their growth," said Scott Bennett, Executive Vice President at Colliers Sacramento.      
Life sciences companies are setting their sights on Greater Sacramento because of the region's desirable quality of life, affordable cost of living, reasonable real estate costs, expanding scientific talent base, and new developments coming to the market. In addition to existing innovation assets across the region and the 1.1 MSF Aggie Square in Sacramento underway, two other transformative projects in West Sacramento on the horizon totaling 2.4 MSF combined include The Port Food and Science and BioSpace at The Bridge District from Blue Rise Ventures and Fulcrum Property. 
2023 Greater Sacramento Life Sciences Report
For further information, please contact:
Media Contact
Michelle Willard
Chief Public Affairs Officer
(916) 287-9072
mwillard@greatersacramento.com
Bob Shanahan
Research Director | Sacramento & Reno
Bob.Shanahan@colliers.com
916-844-8673
Becca Arriola
Sr. Corporate Communications Manager
CBRE | Corporate Communications
T +1 602 735 5650 | C +1 720 933 0534
Becca.Arriola@cbre.com
About Colliers
Colliers is a leading diversified professional services and investment management company. With operations in 66 countries, our 18,000 enterprising professionals work collaboratively to provide expert real estate and investment advice to clients. For more than 28 years, our experienced leadership with significant inside ownership has delivered compound annual investment returns of approximately 20% for shareholders. With annual revenues of $4.5 billion and $98 billion of assets under management, Colliers maximizes the potential of property and real assets to accelerate the success of our clients, our investors and our people. Learn more at corporate.colliers.com, Twitter @Colliers or LinkedIn.
About CBRE
CBRE Group, Inc., a Fortune 500 and S&P 500 company headquartered in Dallas, is the world's largest commercial real estate services and investment firm (based on 2022 revenue). The company has approximately 115,000 employees serving clients in more than 100 countries. CBRE serves a diverse range of clients with an integrated suite of services, including facilities, transaction and project management; property management; investment management; appraisal and valuation; property leasing; strategic consulting; property sales; mortgage services and development services. Please visit our website at www.cbre.com.
About Greater Sacramento Economic Council
The Greater Sacramento Economic Council is the catalyst for innovative growth strategies in the Capital Region of California focusing on growth, sustainability, equity, and competitiveness. The organization spearheads community-led direction to retain, attract, grow, and scale tradable sectors, develop advanced industries, and create jobs and investment throughout a six-county region. Greater Sacramento represents a collaboration between local and state governments, market leaders, influencers, and stakeholders, with the sole mission of driving inclusive economic growth. The Greater Sacramento region was founded on discovery, built on leadership, and fueled by innovation.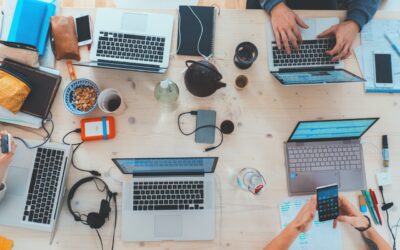 The Greater Sacramento Economic Council (GSEC) announced the organization will launch a robust entrepreneurship initiative during Global Entrepreneurship week within the organization to foster and expand the startup ecosystem within the Sacramento region. Over the past five years, 12.17B in growth capital was invested in the Sacramento region.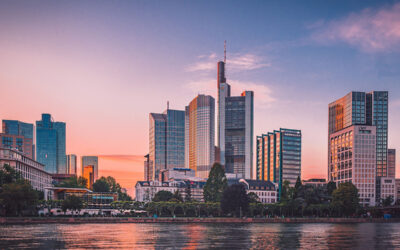 The Greater Sacramento Economic Council (GSEC) and the Sacramento International Airport are excited to announce the launch of Globalizing Greater Sacramento, its groundbreaking international foreign direct investment (FDI) strategy in collaboration with the Sacramento International Airport (SMF).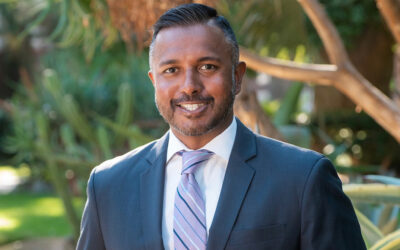 The California Mobility Center (CMC), a nonprofit public-private partnership aimed at bringing a zero-emission innovation hub to the Greater Sacramento area, today announced Orville Thomas has been named as Chief Executive Officer.