Outpacing the nation and the state in degree achievement, Greater Sacramento's talent pool is diverse, educated and growing rapidly.
students currently enrolled in 4-year universities within 100 miles
of population has a bachelor's degree or higher
region for diversity in tech
annual growth in tech jobs
Sources: National Center for Education Statistics, College Navigator; EMSI, Education Overview; CompTIA
35% faster growth in professionals with bachelor's degrees than the nation
A world-class higher education system
Greater Sacramento's comprehensive network of public and private universities and community and technical colleges fosters entrepreneurship, innovation and community-based learning. Graduates of the region's programs stand ready to meet the challenges of the future.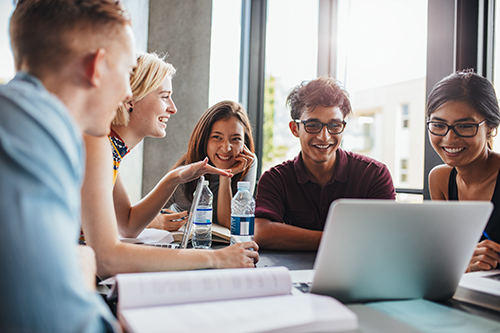 Digital Upskill program
The Greater Sacramento Urban League and GSEC partnered to digitally upskill workers in some of Sacramento's most impacted communities who had been displaced by the COVID-19 pandemic. More than 5,000 people throughout the City of Sacramento applied for the 40 available spots.
Why Greater Sacramento is Next Out West
Research shows Greater Sacramento is poised for growth, amid market momentum, housing growth, urban core expansion and more.