Greater Sacramento's talent pool is diverse, educated and growing. The region's educational attainment is strong thanks to its access to world-class education systems and inclusive upskilling programs.
World-class universities and STEM talent
685,000+ university students within 100 miles
An integrated network of universities and community colleges: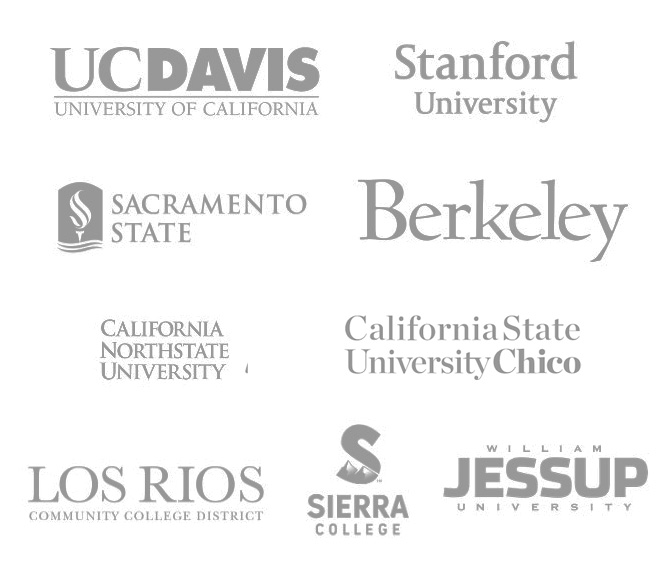 #3 place where Bay Area tech talent is moving
Source: LinkedIn Workforce Report, RedFin Q1 2023
High concentration of STEM degrees
Source: ACS, One Year Estimate, 2021, Table S1502
The hottest market for diverse talent
of students at UC Davis and Sacramento State are non-white
Sources: Lightcast, CompTIA, U.S. Census 2020, UC Davis, Sacramento State, Beyond HQ
Inclusive digital upskilling programs
The Greater Sacramento Urban League and GSEC partnered to digitally upskill workers in some of Sacramento's most impacted communities who had been displaced by the COVID-19 pandemic. More than 5,000 people throughout the City of Sacramento applied for the 40 available spots.
Learn more about Greater Sacramento's talent and educational attainment
Higher education institutions