1/6 of
CA semiconductor jobs
are in Greater Sacramento
5 of the world's 6
leading
memory chip manufacturers
are in the region
Intel, Micron and Solidigm
have R&D hubs in the region
Source: GSEC, Semiconductor Industry Association, Sacramento Business Journal, Solidigm
Greater Sacramento's semiconductor industry is anchored by solid-state memory applications and products R&D. Five of six of the world's leading memory chip manufacturers have R&D operations here, including Intel, Micron and Solidigm. The region continues to draw interest from other market leaders to access this innovation and the 718,000+ students attending two- and four-year schools within 100 miles of the region.
A global solid-state memory R&D cluster
Global semiconductor leaders are clustering in Greater Sacramento. Intel established its campus there in 1984 where it now employs close to 6,000. Multiple semiconductor companies have spun out of the Intel campus, including Blaize 和 Solidigm. Solidigm, now a subsidiary of SK hynix, announced its R&D campus along the corridor in 2022 where it will employ 1,900.
Companies come to the area for its incentive opportunities and affordable, reliable power – SMUD rates are 45% lower than those California's investor-owned utilities.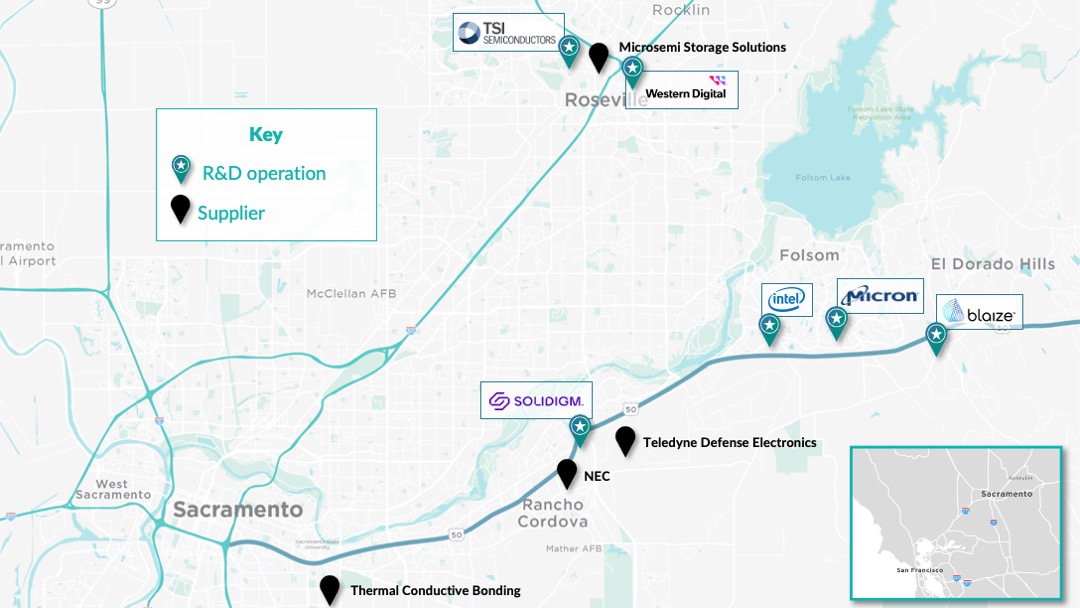 Semiconductor success stories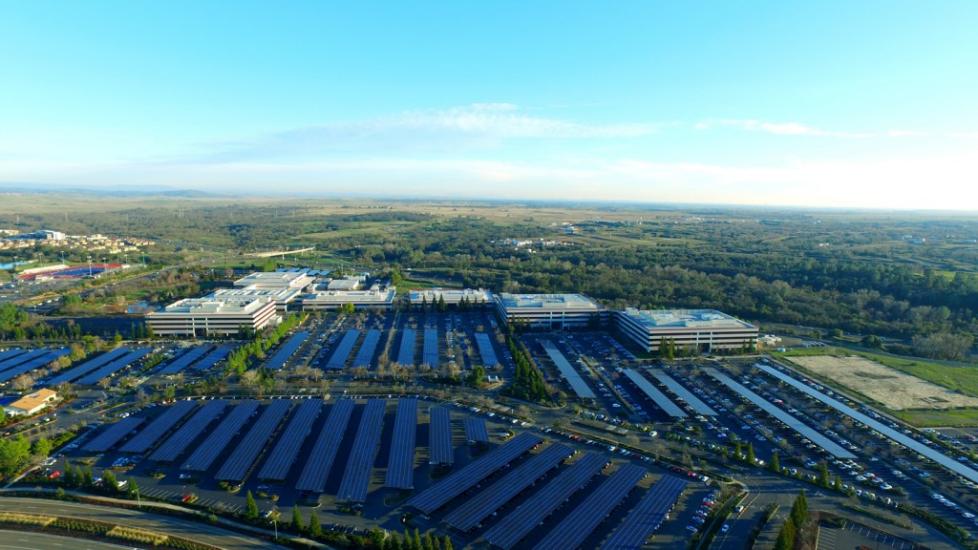 Intel
Intel established its Folsom campus in 1984 where it now employs close to 6,000. The campus is a center of excellence for graphics, chipsets and solid-state drivers.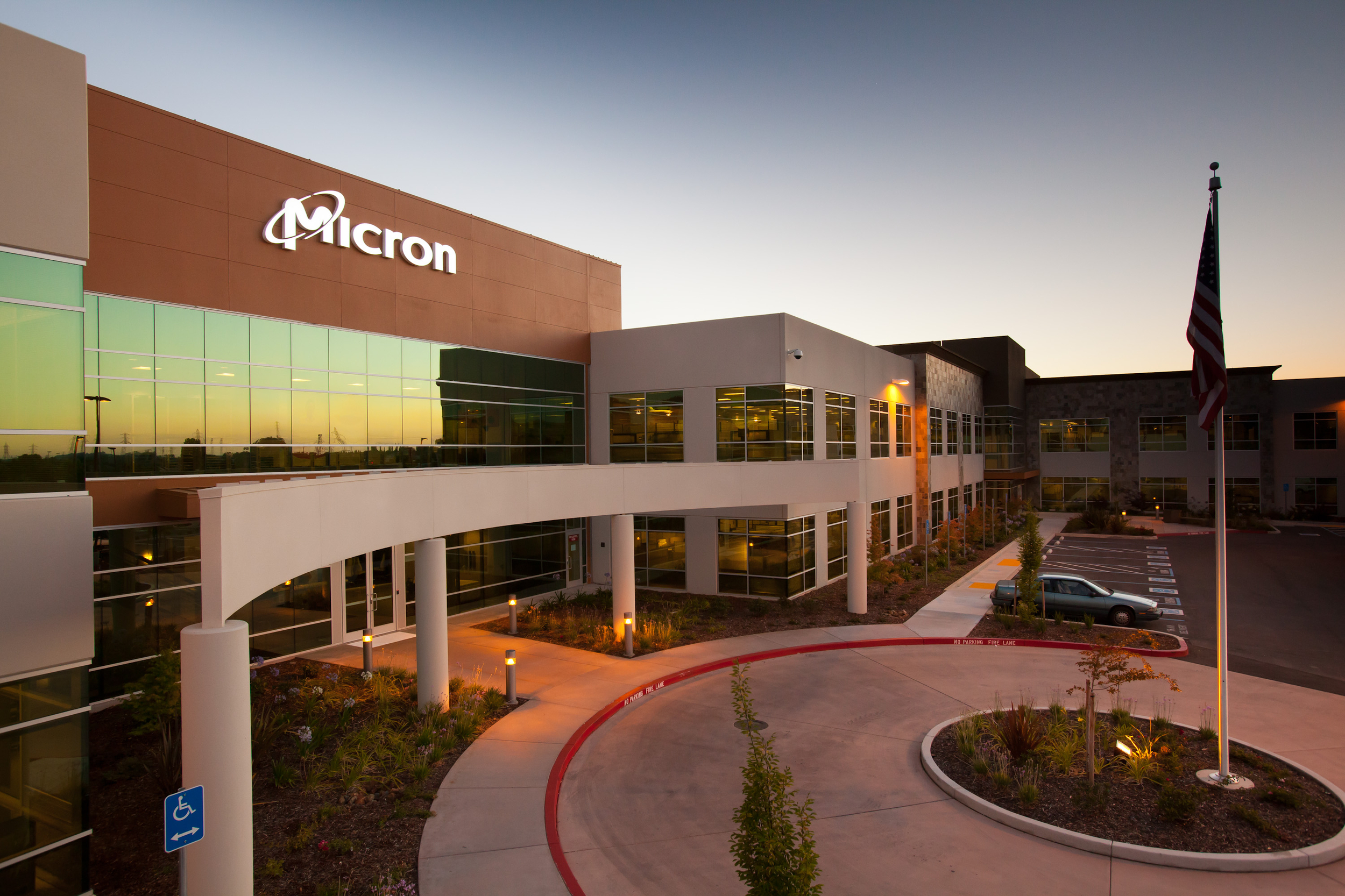 Micron
Micron employs 350 at its Embedded Business Unit in Greater Sacramento, which is essentially headquartered here. The unit delivers innovative memory and storage semiconductor solutions in automotive, industrial and certain consumer applications.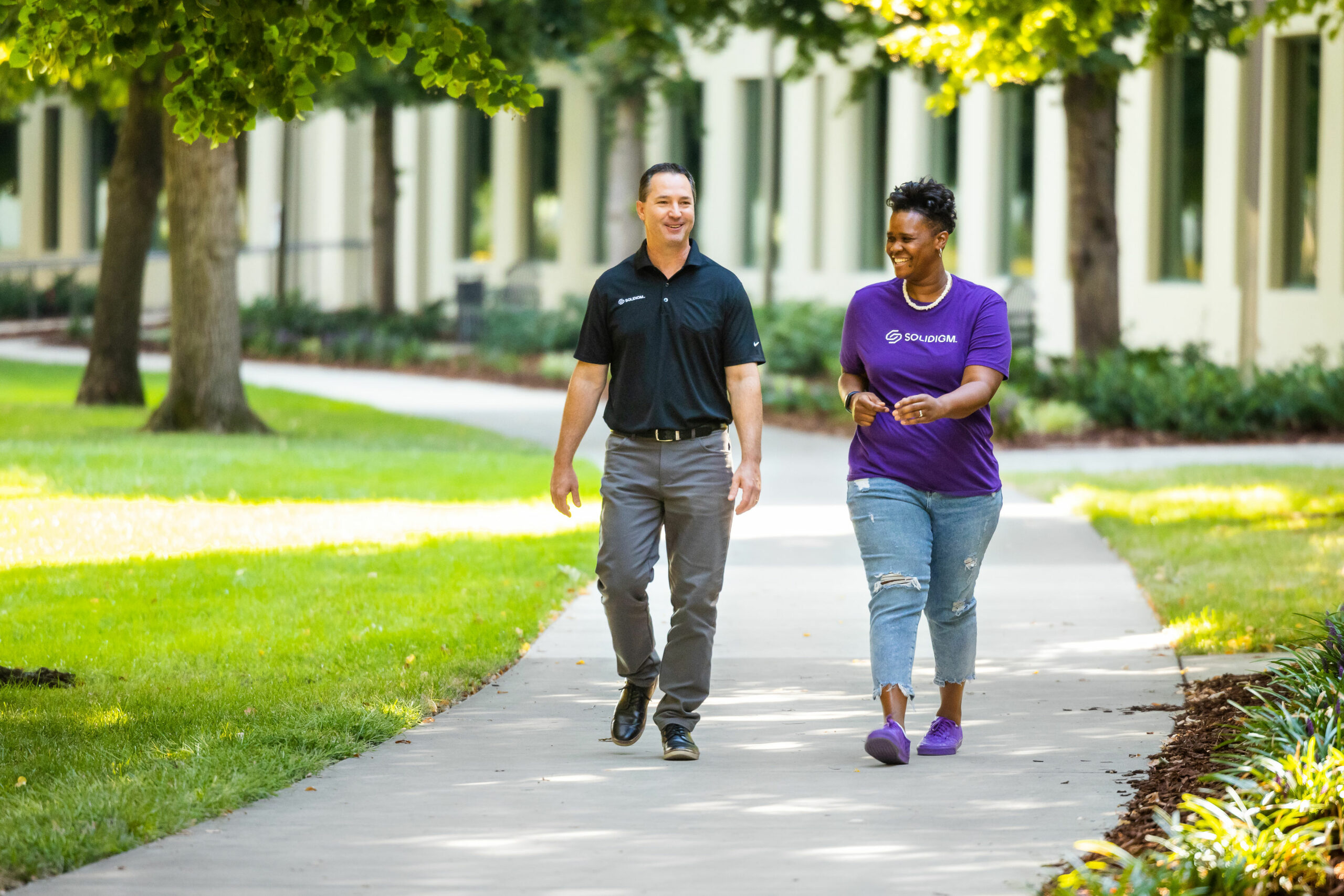 Solidigm
Solidigm, an Intel spinout and subsidiary of SK hynix, Inc., is a leading global provider of NAND flash memory solutions. When it opens in 2023, its 230K-sq-ft R&D campus in Rancho Cordova will employ 1,900 and create up to $1.2 billion in annual economic impact.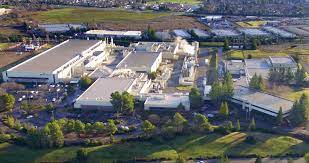 TSI Semiconductors
TSI is a contract manufacturer that offers development and commercialization services as well as manufacturing process technologies. Their process technologies offer a full range of Logic CMOS, including high voltage and ultra-high voltage nodes.