#1
ag science university in the U.S.
2.27x
national average concentration
of biological scientists
1.17x
national average concentration
of life scientists
Sources: U.S. World University Rankings 2021
Greater Sacramento is where international leaders are revolutionizing food and agriculture technology. Nestled at the epicenter of California's agricultural heartland, we're innovating across the supply chain, from sustainable farming to food processing and food science. The foodtech and agtech industry in Greater Sacramento is fueled by  an ever-growing pipeline of plant and food scientists from UC Davis—the #1 agricultural sciences university in the U.S.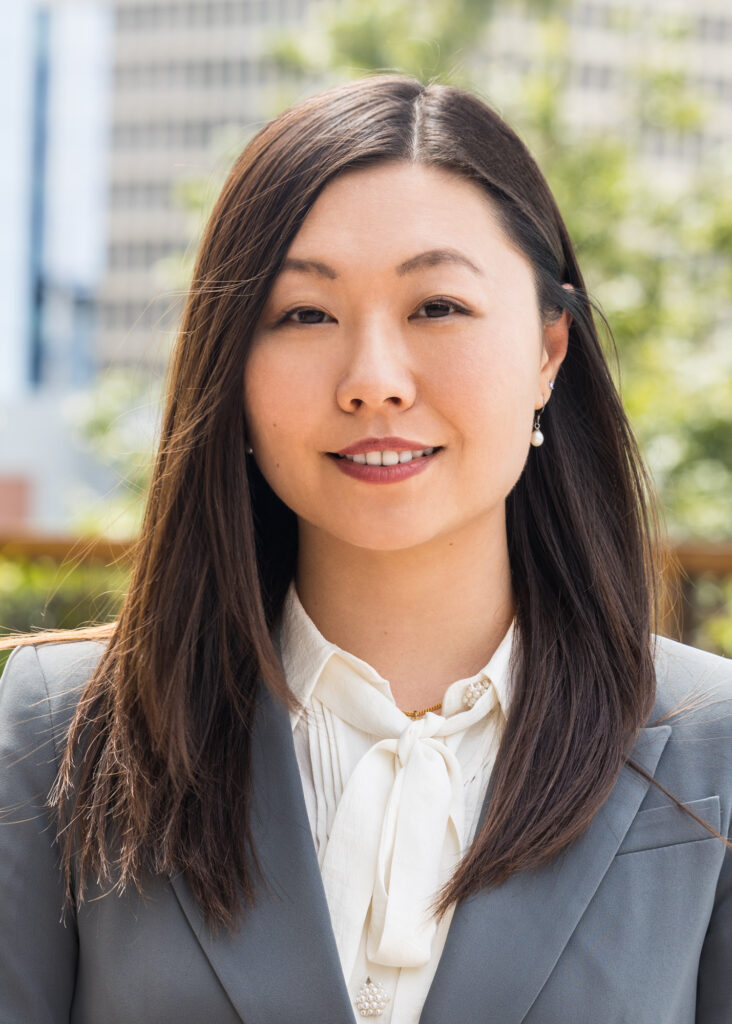 Lucy Lu Roberts
Director of Business Development
​
Looking for assistance? Book a call with our team today.
Get in touch
Looking for assistance? Book a call
with our team today.
Expertise across the food and ag supply chain
From discovery to distribution, foodtech and agtech solutions are built in Greater Sacramento for use worldwide. Experts across the industry have clustered in the region, facilitating connections and catalyzing innovation.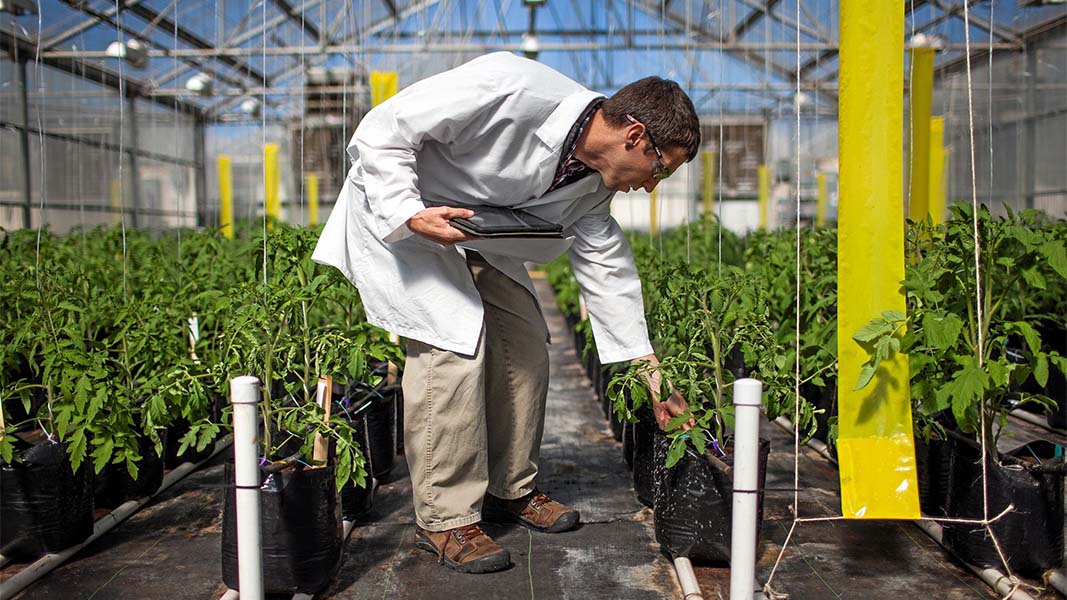 Agricultural inputs
International leaders like BASF, Novozymes, Syngenta 和 Yara host plant science and biotech research and development operations in Greater Sacramento.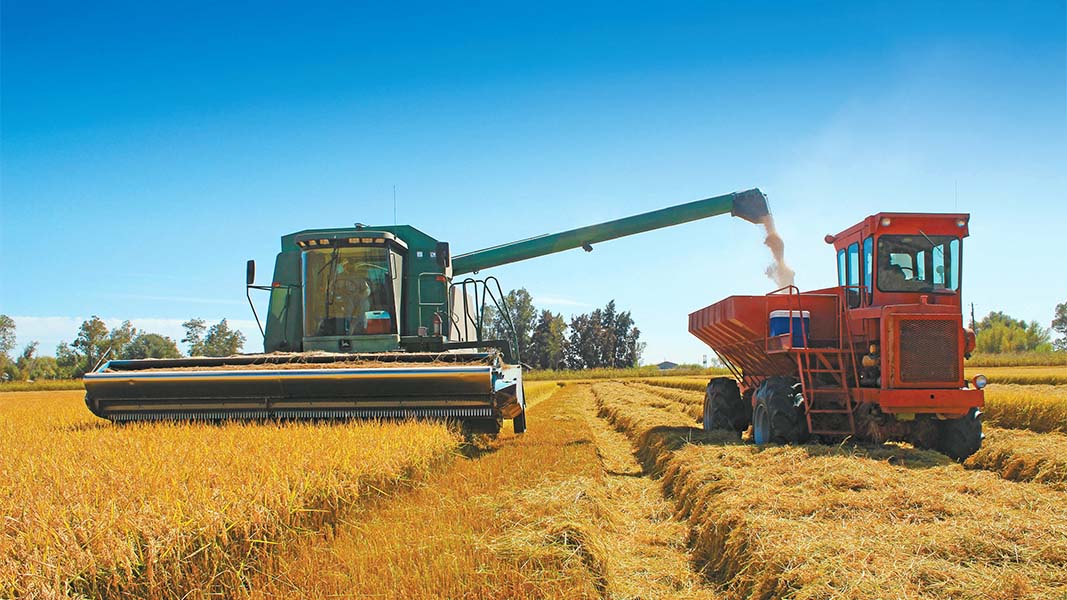 Food production
Greater Sacramento is home to renowned producers like FRC, Muller Ranch 和 TOMRA. The region's millions of acres of farmland produce more than $2 billion in agricultural value. Top crops include wine grapes, walnuts, almonds and rice.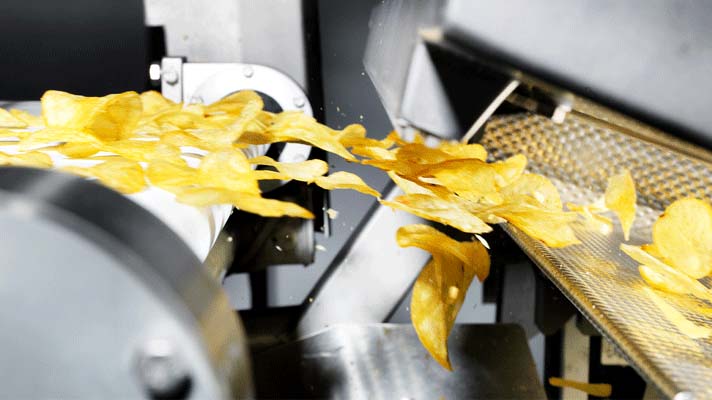 Food processing
The region is home to 200+ food processing businesses including industry leaders like 太平洋沿岸生产者, 日本 shokken, Blue Diamond Almonds 和 Sunsweet.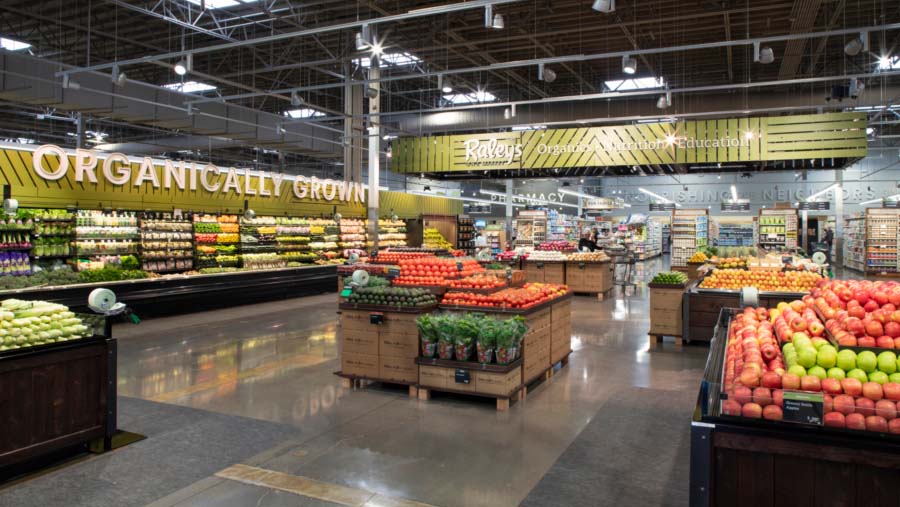 Retail
Two grocery retail leaders, Raley's 和 Nugget Markets, have their headquarters in Greater Sacramento, offering companies a direct line to bring their products to market.
Home of UC Davis, the country's top ag science university
#1
for plant and animal sciences
in the world
#1
for agricultural sciences
in the U.S.
$1 billion
in research funding
Sources: U.S. News & World Report 2021, QS World University Rankings 2021, UC Davis
UC Davis is among the most published and cited U.S. research universities in agricultural, environmental, food and soil sciences. The university is also home to the world's largest and most productive academic research program in the study of grapes and wine.

UC Davis food and ag competencies and partnership opportunities:
Technology transfer and economic development through patents, licensing and entrepreneurship
Research on and production of clean plant materials for agricultural production
Development of insect-resistant grape varieties for the wine industry
Establishment of air quality standards with California's Central Valley dairy industry
Development of food safety partnerships with leafy-green growers
Facilitation of growth in California's seed industry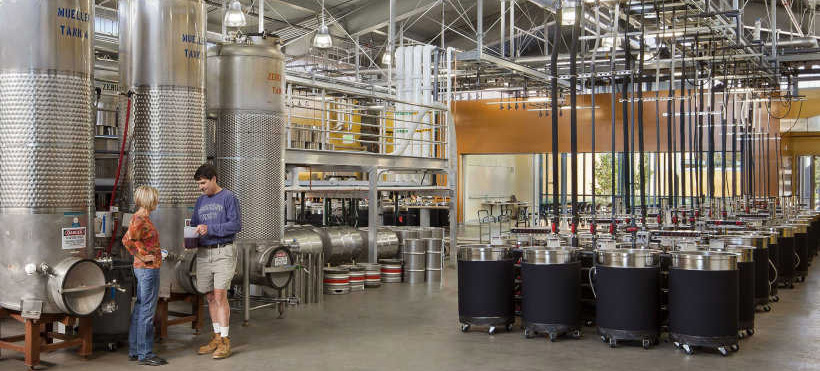 Robert Mondavi Institute for Wine and Food Science
UC Davis' Robert Mondavi Institute hosts world-class research and teaching facilities, including the world's first winery, brewery and food and dairy processing facility certified as Leadership in Energy and Environmental Design (LEED) Platinum. The institute is home to three centers facilitating industry, research and educational efforts related to olives, honey and pollination and wine economics.
Foodtech and agtech incubators and research park
Lab@AgStart
The Lab@AgStart is the only integrated wet lab and food lab in Northern California. It features 13,000 square feet of shared wet lab, food lab and coworking space, including 52 lab benches and a commercial kitchen for food product development and prototyping.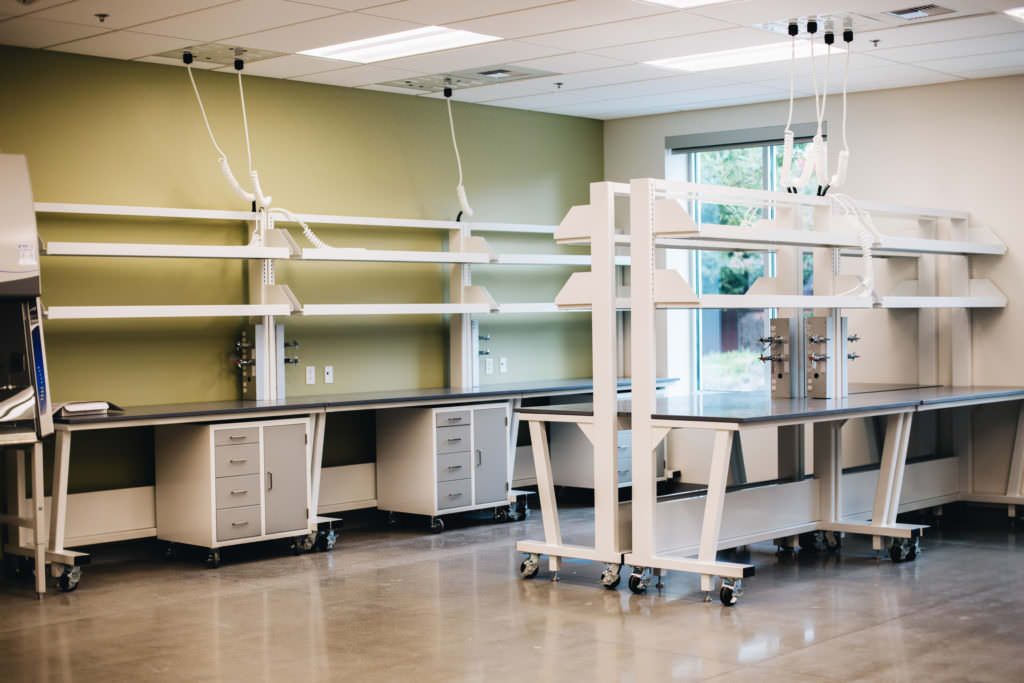 Bayer CoLaborator
Located at the global headquarters of Bayer Crop Science's Biologics group, the CoLaborator is a shared lab space for biotech startups. The laboratories include basic equipment for agriculture tech startups to quickly begin testing their ideas with basic services and permits provided by Bayer.
Woodland Research and Technology Park
Woodland Research Park is a 350-acre project planned just seven miles from UC Davis. The research park will house 2 million square feet of office and lab space focused on agtech, biotech, energy efficiency technology, manufacturing and environmental technology. The park will be a live/work community, including multi-family homes and 23 acres of parks and open space.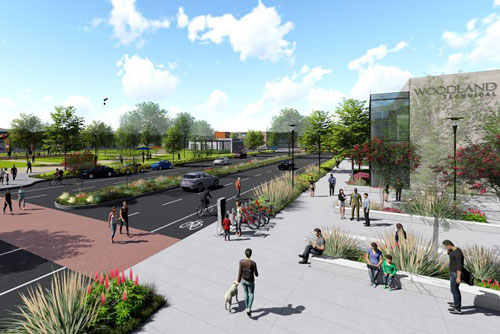 Additional foodtech and agtech asssets
The March Fund
The March Fund is an early-late stage foodtech venture capital fund headquartered in Greater Sacramento that focuses on transformative biotechnologies, machine intelligence and nutrition product businesses.
Food & Ag Council
GSEC's Food & Ag Council is comprised of esteemed industry professionals focused on aligning industry assets and resources, providing leadership on policy and initiatives and identifying new sources of capital for the industry.
种子中心
Seed Central is a public-private partnership energizing the seed and ag biotech cluster surrounding UC Davis. Seed Central facilitates communication and research between UC Davis and the seed and ag-biotech industry (including some 100 seed-related companies surrounding the university) to bring science to market faster.
Greater Sacramento foodtech and agtech business success stories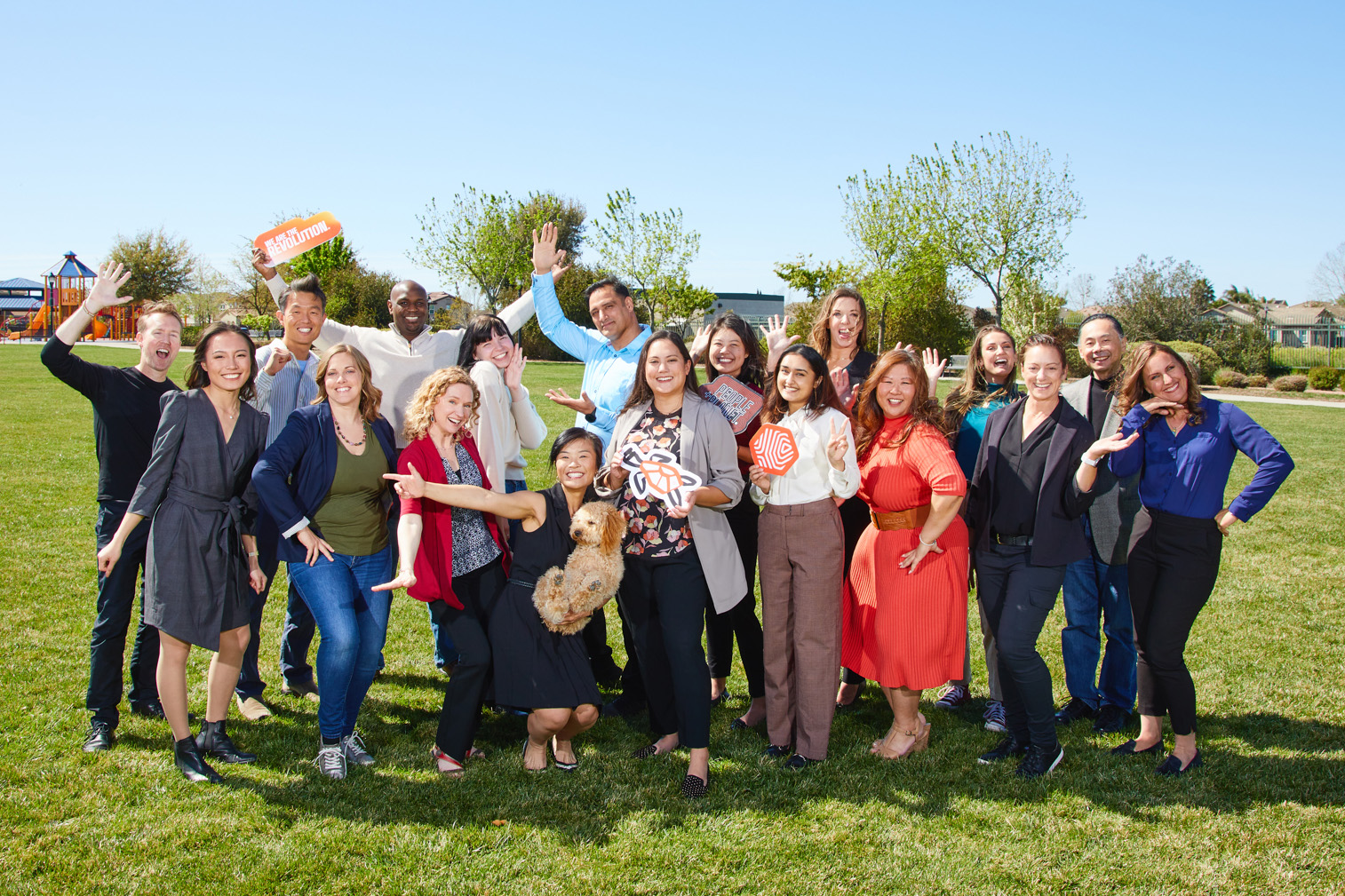 TurtleTree
Foodtech
The Singaporean company's 24,000-square-foot R&D facility in West Sacramento will house a world-class research hub showcasing the company's extensive array of innovations and technologies used to produce its cell-based mammalian milks. Learn more about why TurtleTree chose Greater Sacramento here.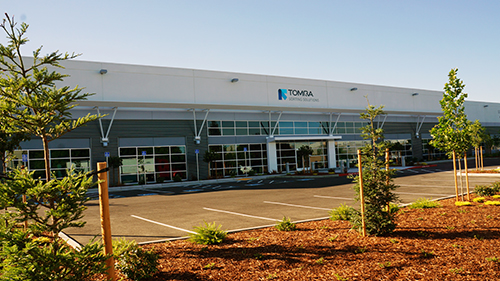 Tomra Sorting Solutions
Farm robotics, mechanization and equipment
The Norwegian-owned, leading provider of sensor-based sorting and peeling equipment manufactures, tests and demonstrates products in their West Sacramento headquarters facility.
Better Meat Co.
Foodtech
The Better Meat Co. is a B2B producer of next-generation plant-based proteins for foodservice providers and meat processors that recently secured a partnership with Hormel Foods. They've found success through their West Sacramento headquarters thanks to its proximity to tech and agriculture innovators in the Greater Sacramento region.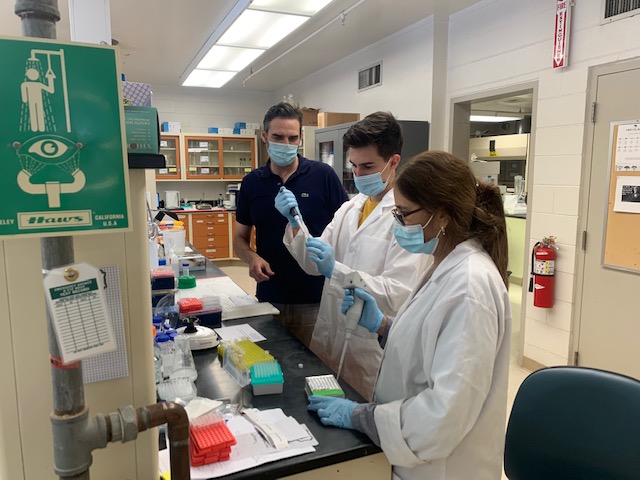 advanced.farm
Agtech
Advanced.farm is a cutting-edge agtech company located just minutes from UC Davis – the country's #1 agricultural science university — in the Greater Sacramento region.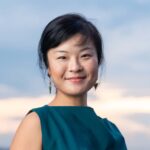 Fengru Lin,
CEO and Co-founder of TurtleTree
We're eagerly looking forward to working with the brilliant talent in the area and building a future generation of nutrition that we can all enjoy for decades to come.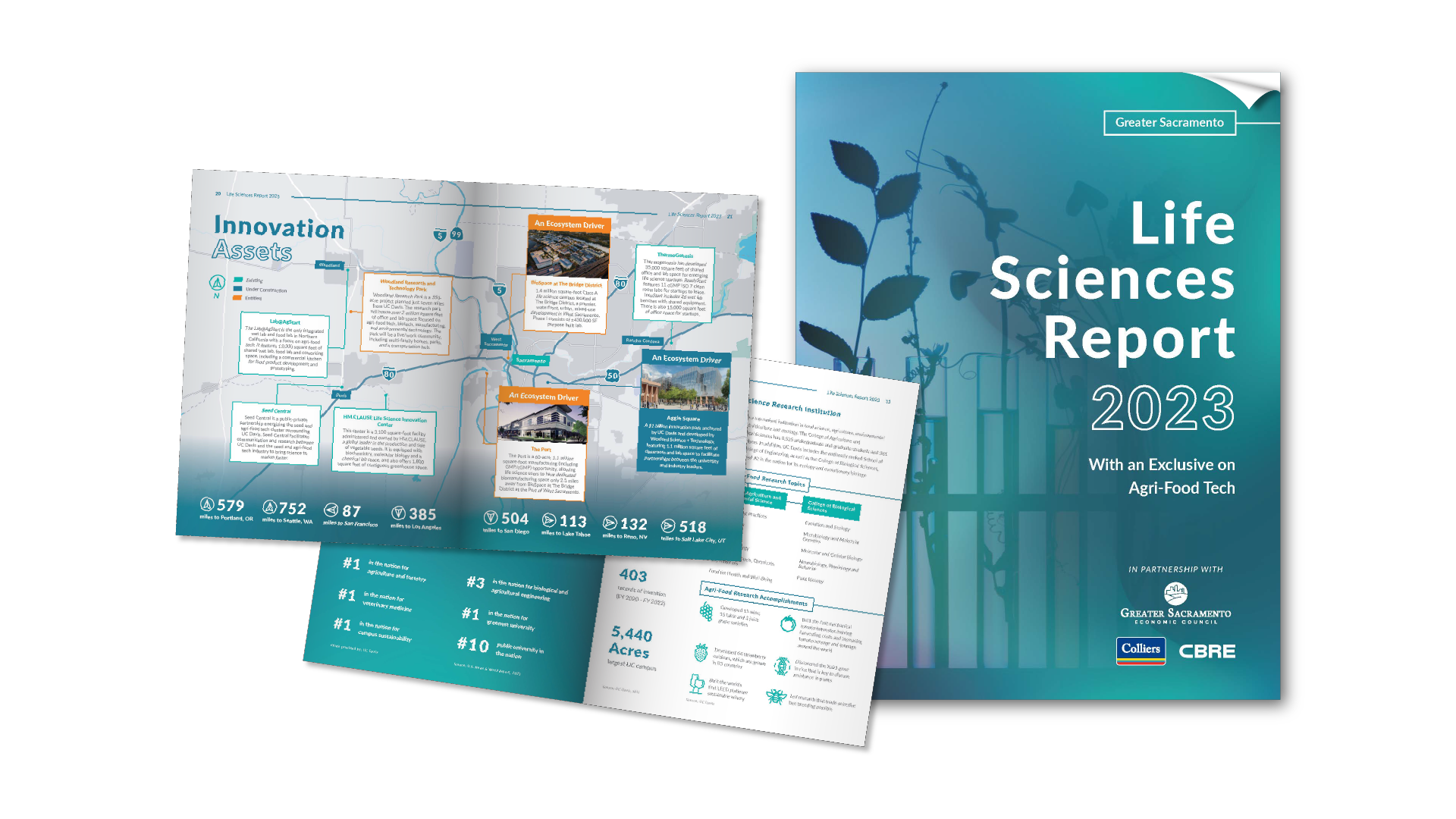 Greater Sacramento Life Sciences Report
Greater Sacramento is seeing accelerated momentum, including in its life science industry. In 2023, Business Facilities ranked Sacramento #2 in the country for life science growth.
The region is the destination of California's food and agriculture production, distribution, and innovation. It is home to leaders across the supply chain and UC Davis – the #1 university in the U.S. for both agriculture and forestry and veterinary medicine. Startups and global leaders in the agri-food tech and biotech industries come to the region for its talent, real estate, and quality of life.
Download a copy of the Greater Sacramento Life Sciences Report – a collaboration between Greater Sacramento Economic Council, Colliers, and CBRE – to learn more about the region's trajectory and growth opportunities.
Other top foodtech and agtech businesses in Greater Sacramento:



Top agtech employers in Greater Sacramento
| wdt_ID | 公司 | Location type | Employee count | Type |
| --- | --- | --- | --- | --- |
| 1 | Bayer CropScience | Branch | 275 | Research and development |
| 2 | HM Clause Inc. | Branch | 190 | Seed breeding |
| 3 | Marrone Bio Innovations | Headquarters | 65 | 生物 |
| 4 | Arcadia Biosciences Inc. | Headquarters | 45 | 生物 |
| 5 | Syngenta | Branch | 41 | Research and development |
Source: Sacramento Business Journal Book of Lists 2020, Pitchbook 2019