Many companies have found success in Greater Sacramento thanks to its rich talent pipeline, innovative economy and cost effective operating expenses. Below, leaders in fintech, life sciences and beyond share how being located in the region has facilitated their growth.
Success Story:
PEM Motion
Born out of the idea to make electric mobility sustainable and affordable, PEM Motion is focused on building ecosystems that enable forward-thinking mobility companies to succeed. The Aachen, Germany-based business and engineering consultancy has expanded their operations to North America—and they've chosen Greater Sacramento as their home!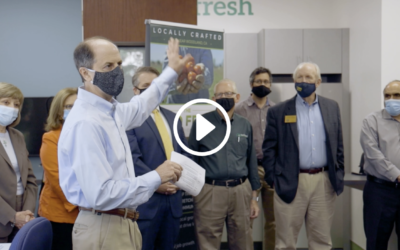 The Lab@AgStart celebrated the grand opening of its new $1.5 million facility, which includes coworking space for startups, a wet chemistry lab and the Raley's Food Lab, a facility that will allow startups to experiment on new food products with ingredients they develop.
read more