New $750 Million Hospital to be Built in Elk Grove
December 20, 2018
A new medical center and teaching hospital run by California Northstate University is coming to Elk Grove.
Officials from the for-profit medical school unveiled plans for a 250-bed hospital Thursday morning. Renderings show that the new hospital would be located adjacent to the university's campus at 9700 West Taron Drive. The facility will be about 475,000 square feet, according to David Fong, design principal on the project with San Francisco-based Fong & Chan Architects.
The total cost of the project is estimated at $750 million, according to the city of Elk Grove.
Dr. Alvin Cheung, CEO of California Northstate, said the new medical center is expected to create more than 24,000 new jobs over the next 10 years and generate $4.04 billion in regional economic output.
"It's time for Elk Grove to have its own hospital," said Elk Grove Mayor Steve Ly, at a news conference.
He went on to describe the hospital as a "massive project" that will improve access to health care in the city.
Plans include construction of a Level II trauma center. Currently, the closest trauma center to Elk Grove is at Kaiser Permanente South Sacramento, which has the busiest emergency department in the region. Kaiser South Sacramento's trauma center is also Level II.
The university hopes to begin construction in 2019 with plans to complete the hospital by 2022.
Plans for the hospital arrive three years after the California Northstate's for-profit medical school opened its doors to its inaugural class of students.
The university paid $12.65 million in January for properties to the north of the campus, through a holding company. The properties currently hold three buildings at West Taron Court's Stonelake shopping center on about 2.71 acres, according to property records.
California Northstate also has a pharmacy school, which launched in 2008 and a health sciences school that started up in 2015. The first class of graduates from both the medical school and the health sciences school is anticipated this spring.
The new medical center would add a fourth teaching hospital program to the region, joining Methodist Hospital of Sacramento, UC Davis Medical Center and Sutter Medical Center, according to the Accreditation Council for Graduate Medical Education.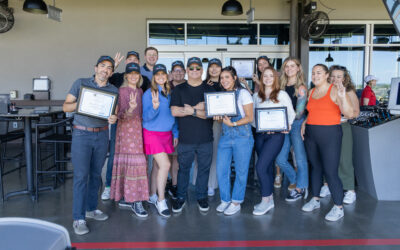 GSEC took home four awards and received top honors at the Annual International Economic Development Council (IEDC) Conference.

The Greater Sacramento Economic Council (GSEC) is diligently working on launching a new regional brand for business and running surveys now through October 26 to solicit input from the community on what makes the region the best place to live, work and do business. Survey participants will be entered to win one of five $50 gift cards.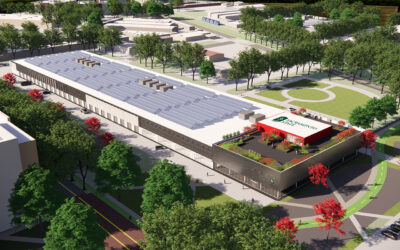 The Sacramento region is taking a significant stride towards shaping its future economic landscape. The अधिक से अधिक Sacramento आर्थिक परिषद (GSEC) submitted an application for the Economic Development Administration (EDA) Tech Hub program under the visionary leadership of Congresswoman Doris Matsui (CA-07). T