Groundbreaking cancer research fueled by talent, funding and resources in Davis
April 18, 2019
ARIZ Precision Medicine is pioneering cancer research out of their lab in Davis. They're working to create a safer alternative to chemotherapy by developing a drug that targets cancer cells. ARIZ modulates cancer-causing genes and proteins to induce a natural, biological death in cancer cells. So far, their data shows their drug can kill 90 percent of cancer cells in a dish while only affecting five to ten percent of normal cells, whereas traditional chemotherapy affects both types of cells equally. As we learned during a recent visit with ARIZ at their lab at the UC Davis-HM Clause Life Science Innovation Center, much of their success is tied to the resources they've been able to tap into in Greater Sacramento, including a wealth of support from the University of California, Davis.
The Greater Sacramento advantage
ARIZ has deep connections to Davis. Many of its staff are either from Davis, went to UC Davis or settled down there before joining the company. ARIZ Founder, CEO and Chairman Lonnie Bookbinder obtained his undergraduate degree in biology from UC Davis. After working around the country, he moved back to Davis to start ARIZ.
"We're very committed to being in the region. This is a great place and time to develop a biotechnology company."
– Lonnie Bookbinder, MBA, PhD and CEO of ARIZ Precision Medicine
In addition to serving as a comfortable home for the company's employees, Davis has provided ARIZ with an affordable landscape that's enabled the company to grow. "It would have been way more expensive to set up in the Bay Area, even though that's where a lot of these kinds of companies are," explained Kari Rundquist, CFO and VP Corporate Communications.

Pivotal resources from UC Davis
ARIZ's success is intertwined with UC Davis, where they've recruited talent, been able to collaborate with faculty to advance their research and found critical support and resources through the university's Venture Catalyst DRIVE™ Program.
Talent recruitment and human capital
UC Davis has provided ARIZ with "a vast wealth of human capital," said Kari. They're working with "not only the students, but we're also collaborating on a number of projects with professors at the University and medical school. The ability to collaborate so easily with world-renowned scientists has been phenomenal", added Dr. Brad Niles, COO and VP of Research and Development. "We've had a discussion with a number of professors about licensing technology that comes out of their labs."
ARIZ has also had great success recruiting talent from the university. They've found several interns through UC Davis' biotechnology program. The company also recently hired a full-time employee, Chuong Nguyen, who obtained his PhD from UC Davis in pharmacology and toxicology. "He has great expertise," Brad commended.
Startup support from UC Davis Venture Catalyst
Having been founded by an alumnus of UC Davis, ARIZ qualified to join the University's Venture Catalyst DRIVE™ (Distributed Research Incubation & Venture Engine) Program. In addition to legal and startup documentation assistance, the program has provided the company with affordable lab space at the UC Davis-HM Clause Life Science Innovation Center. ARIZ also got a small credit through the program to work with the UC Davis mouse biology program on animal experiments.
"The DRIVE™ program really has made all the difference because it's let us build up the data that we needed to be investment-ready," Kari said. "We're able to fundraise to take that next step because we've been able to get data in a way that would have otherwise been cost-prohibitive."

Assistance with key connections
The DRIVE™ program also connected ARIZ to Sundeep Dugar, an accomplished UC Davis PhD graduate who worked as an executive at Johnson & Johnson after his company, Scios, was acquired by them. The connection has enabled ARIZ to further their research without raising more capital. "He's done a master services agreement with us in which we will pay him to do the animal work, at cost, and he covers half of those costs as investment," Brad explained. "This agreement allows us to do our experiments at a much lower cost… and brings Sundeep in as a major investor and validator of our technology. We get the animal work done with someone who's a partner and happy to be involved in our success."
Opportunities to pitch to investors
Most recently, ARIZ had the opportunity to pitch to investors during the JP Morgan Healthcare Conference as part of the UC Davis Venture Catalyst's Biotech Innovation Gallery Showcase. "Lonnie and I each had 40 plus meetings with investors," Brad told us. Obtaining that meeting space was invaluable to the company. "It's nearly impossible and very expensive to find places to actually have those meetings," he added. "We were grateful to be included in the Showcase."
Looking forward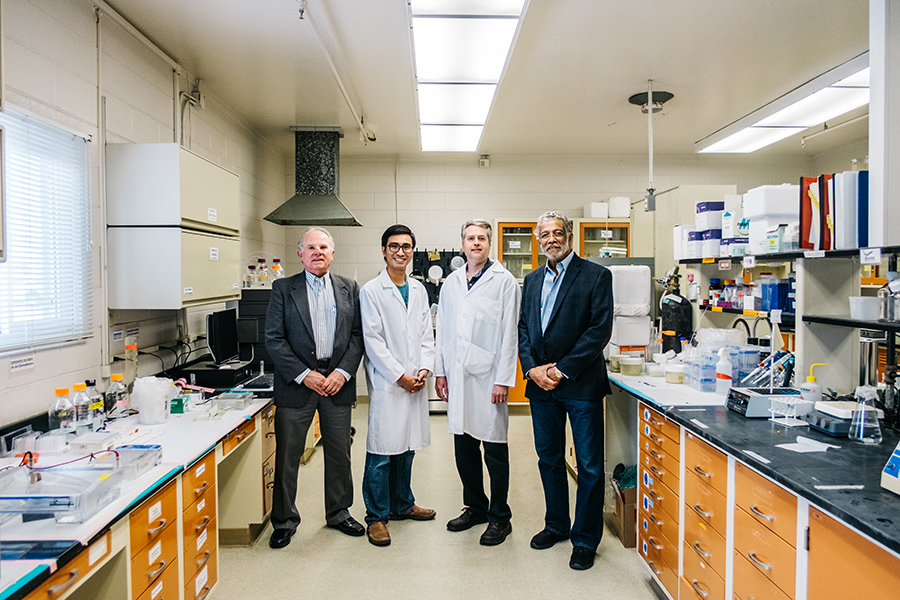 ARIZ is currently finishing up a $3 million SEED investment round to further their animal studies on their first four drug candidates and bring on more staff. According to Lonnie, "Pharmaceutical companies are now ready buyers at the preclinical stage, and we anticipate having our first drug candidate ready for licensing to a pharma partner in 12 to 18 months, upon completion of these animal experiments." ARIZ recently gained commitments from investors for about $2 million, with the majority coming from investors with ties to the Greater Sacramento area.  Those interested in investing in ARIZ can request investor material by contacting Lonnie Bookbinder at Lonnie@arizbio.com or at 425-394-3774.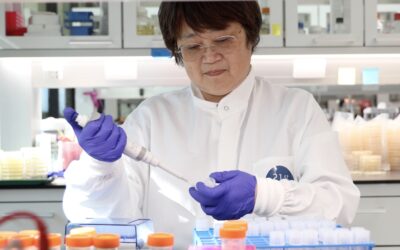 In 2023 Danish biotech startup 21st.BIO opened a 12,000-square-foot R&D facility in Davis, its first U.S. location. Founded in 2020, 21st.BIO is a technology and service partner for precision fermentation companies.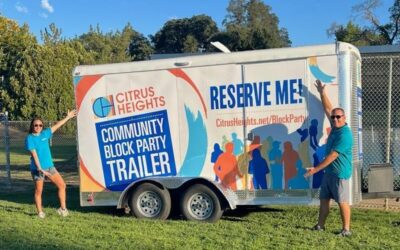 engagED voices feature key initiatives in the region to educate community members about the developments underway in our region. For this month's feature, we talked with Citrus Heights Economic Development and Community Engagement Director, Meghan Huber, about the Citrus Heights Block Party Trailer. Read on to learn more.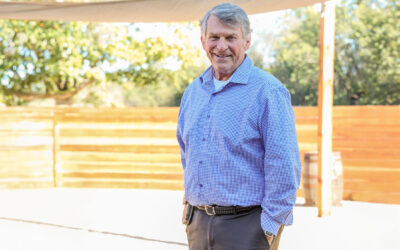 John Hidahl is District 1 Supervisor for El Dorado County and a member of GSEC's Board of Directors. Learn more about why he values economic development, working with GSEC and living and working in the Greater Sacramento region in the Q&A below.