"You're from New York City? Why did you move here?"
From NY to Sacramento – Why I Stayed
By Elizabeth Jones, Manager of Public Relations & Communications
Countless conversations at a networking or social event inevitably incorporate two questions:
What do you do?
Where are you from?
The second question tends to surprise people from the Greater Sacramento region when they hear my response. I was born and raised in N.Y.C. The follow-up question I usually get – Why did you move here and not San Francisco or L.A.?
The answer is work. I was hired by a local television station to produce. It can be common in the industry to pick up and move to a higher market. I also like to experience different cultures and California is a state that I've wanted to live in since my teenage years. I knew I didn't want to move to the more common cities like San Francisco or L.A. for three reasons, affordability, walkability and the weather. Sacramento wound up being the perfect choice.
N.Y.C. has an incomparable energy to anywhere else I've ever visited or lived in. That said, it is a big world and the U.S. is a vast nation with incredible diversity and history. Yes, Sacramento is very different from N.Y.C. and that is the point. To learn, grow and explore. Sacramento has its very own pace that is naturally slower than New York but never the less, just as fulfilling. It actually lets you catch your breath. Now you know why I came here. But why did I stay?
The Greater Sacramento region, I feel, is one of California's best kept secrets. Sacramento is nestled between the Sacramento and American Rivers and provides easy walkability in downtown and midtown to entertainment, dining and shopping. I love having the option of riding my bike or walking to a downtown restaurant to meet friends for dinner and then walking home on a warm summer night. Even in the winter, it's great weather. Snow is optional – just an hour and a half to the Sierra for prime skiing.
I also love taking a small day trip on the weekends. The region is full of options. It is surrounded by gorgeous rolling foothills like El Dorado Hills, and smaller mining towns like Placerville, Auburn and Grass Valley that hold the history of the 1879 gold rush and are now filled with new, eclectic shopping and dining options. Every time I drive out of downtown Sacramento, I find a new small adventure in surrounding towns.
There is no shortage of activity. The region is home to a dedicated theatre community including the B Street Theatre, an active dance community where you can find Tango, Salsa and Swing dancing events throughout the week, lively nightlife at beer gardens and restaurants and dozens of outdoor organizations to hike, bike and raft with. While some of these activities are on hold because of COVID-19, they will return eventually.
As I've transitioned from the news industry to working for the Greater Sacramento Economic Council I've found excitement in learning about the growth of the region. I work with a passionate team and for a passionate board of directors.
Before I even stepped into the world of economic development I found people in Sacramento to be enthusiastic about new and upcoming businesses coming to the region. "This place has changed a lot in the last five years" is a phrase I'd hear often with pride. They are excited to see the growth of their neighborhoods and more jobs moving in. Now, even though my part is small, I am excited to be part of that change and I'm looking forward to Greater Sacramento's bright future.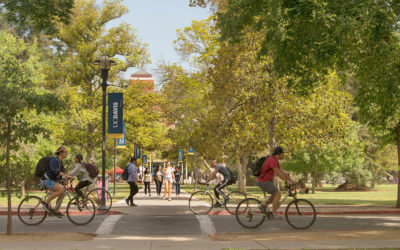 One of Greater Sacramento's booming industries is food and agriculture. As a young professional, I have stepped into the world of these industries, working for their economic growth which is something I didn't originally see in my future.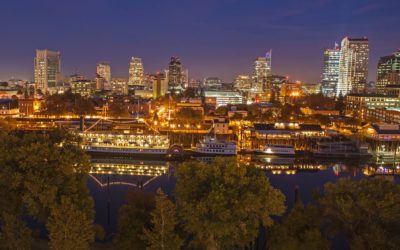 The Greater Sacramento region, where I was born and raised, has shaken off its image of a government town to an innovation hub. I left the region in 2013 and the economic changes I've seen in just seven years have pleasantly surprised me.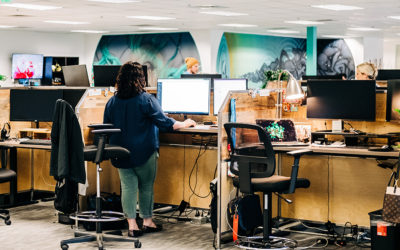 In spite of the COVID-19 pandemic, Zennify continues to innovate in the Greater Sacramento region. Read our interview with CEO Manvir Sandhu to hear why the region is a competitive location for the company.