Wisetek Expands U.S. Operations in Sacramento, California
June 15, 2018
Company Opens New Recycle and Reuse Electronic Data Warehouse Facility
Sacramento, California [June 12, 2018]: Wisetek a global leader in advanced IT asset disposal, data destruction, technology reuse and manufacturing services, today announced the opening of its new West Coast operation in Sacramento, California. To support its continued business growth in the U.S, the company will hire up to 20 people located at its base at 8210 Berry Avenue in Sacramento.
The company's US operations are headquartered in Maryland with other operational centers located in Massachusetts and Austin. The new Sacramento facility joins existing Wisetek facilities in Europe, Asia, and the Middle East to further build on the company's worldwide network.
"The establishment of this facility highlights another milestone achievement for Wisetek in the continued growth and success of our US business," said Sean Sheehan, Founder, and CEO, Wisetek. "We are continuing to deliver on our promise to better support our new and existing IT Manufacturing, Data Center and Large IT user customers in the rapidly expanding IT secondary marketplace, whilst operating to the highest sustainability and circular economy principles."
"Wisetek is the perfect example of how our organization continues to develop a foreign direct investment strategy for the Sacramento market as we continue to build relationships with Ireland," Greater Sacramento Economic Council CEO Barry Broome said. "Additionally, Wisetek will help support the future of our hardware/high-tech manufacturing industry cluster. This is the second Irish company which has located to the Sacramento region in the last 24 months. The Greater Sacramento Economic Council has built a foreign direct investment interface with Ireland."
Sheehan explains, "The facility we have built will become a first-rate location for processing of used electronics and a base for dispatching our mobile shredding fleet. Staff working here will see the full scope of Wisetek's capabilities from online ordering of jobs, tracking of materials and providing a secondary market for client's equipment. Wisetek USA operates at the highest environmental compliance levels, adopting the R2 and E Stewards standards which are recognized globally."
"Enterprise Ireland is excited for Wisetek's new facility in Sacramento," Sara Hill, SVP Advanced Technologies, Enterprise Ireland USA said. "The city's proximity to industrial and technology hubs will provide Wisetek with a strategic advantage, and access to talent will aid in the company's growth. The Greater Sacramento Economic Council was a helpful catalyst to the launch of Wisetek's West Coast hub and continue to be a great resource for Irish companies looking to expand in the area."
"We want to welcome Wisetek to Sacramento. Companies such as this one are important to the future of Sacramento because they are sustainable and green," Sacramento Mayor Darrell Steinberg said. "We have already supported this company with the hiring process as they continue to bring jobs and investment into our city."
—-
About Wisetek
Wisetek are global leaders in the circular economy through the provision of their world class services to achieve maximum financial return from advanced reuse, remanufacturing, remarketing and recycling of retired IT equipment. Wisetek processes enable clients to be legally and ethically responsible for their IT asset disposal and data destruction services, giving them environmental responsibility for their redundant IT equipment. Their blue-chip client base includes world leading IT corporations, data centre service providers, large corporate and government IT users. 
About the Greater Sacramento Economic Council
The Greater Sacramento Economic Council is the catalyst for innovative growth strategies in the Capital Region of California. The organization spearheads community-led direction to attract, grow and scale new businesses, develop advanced industries and create jobs and investment throughout a six-county region. Greater Sacramento represents a collaboration between local and state governments, market leaders, influencers, and stakeholders, with the sole mission of driving economic growth. The Sacramento Region was founded on discovery, built on leadership, and fueled by innovation.
About Enterprise Ireland
Enterprise Ireland is the Irish State agency that works with Irish enterprises to help them start, grow, innovate and win export sales in global markets. Enterprise Ireland partners with entrepreneurs, Irish businesses, and the research and investment communities to develop Ireland's international trade, innovation, leadership and competitiveness.  In this way, we support sustainable economic growth and regional development, and help create and sustain employment in Ireland.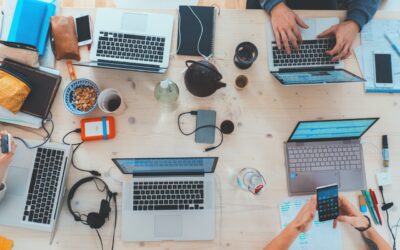 The Greater Sacramento Economic Council (GSEC) announced the organization will launch a robust entrepreneurship initiative during Global Entrepreneurship week within the organization to foster and expand the startup ecosystem within the Sacramento region. Over the past five years, 12.17B in growth capital was invested in the Sacramento region.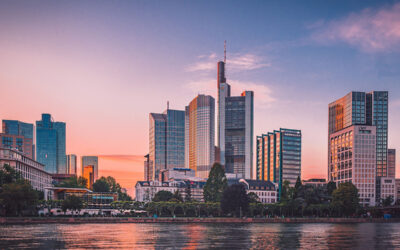 The Greater Sacramento Economic Council (GSEC) and the Sacramento International Airport are excited to announce the launch of Globalizing Greater Sacramento, its groundbreaking international foreign direct investment (FDI) strategy in collaboration with the Sacramento International Airport (SMF).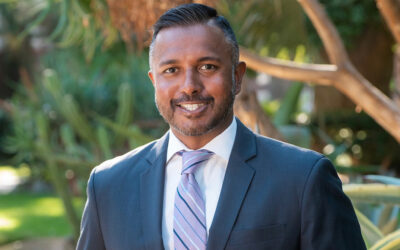 The California Mobility Center (CMC), a nonprofit public-private partnership aimed at bringing a zero-emission innovation hub to the Greater Sacramento area, today announced Orville Thomas has been named as Chief Executive Officer.