Webinar trains Greater Sacramento business leaders on free resource – SizeUp
Contact: Elizabeth Jones
ejones@greatersacramento.com
(916) 287-9072
04/24/2020
SizeUp provides strategic data to help small businesses during COVID-19
(Sacramento, CA) – Dozens of Greater Sacramento area businesses and entrepreneurs took part in a webinar this week, to learn how to navigate a free online tool launched by the Greater Sacramento Economic Council (GSEC). SizeUp provides custom market research and data to empower companies to make strategic and data-driven decisions on their next move. Access to this hyperlocal information is helping these companies get back to work. In fact, over the past week, the SizeUp page has been the most frequently visited page on the Greater Sacramento Economic Council website.
"This is an amazing tool for our business. It helps gauge where my business is compared to my competitors. I think anyone starting a business should use this resource," said Rico Rivera, CEO of Silicon East Real Estate based in Sacramento.
SizeUp is a web-based tool that incorporates large numbers of timely data sets that help businesses analyze the market and business costs. GSEC is providing it at no cost to the Greater Sacramento region to give organizations the support they need during this critical time.
The service found at SelectSacramento.com/SizeUp provides companies with:
Information on how they compare to their competition
Data to find targeted customers, suppliers and competitors
Guidance on how to introduce products and services at strategic moments in a business' lifecycle
Figuring out the best places to advertise
"Small businesses are the economic engine of our country and create the overwhelming majority of net new jobs. Greater Sacramento Economic Council's support of small businesses with online assistance is a long term investment in the health of the metro region's economy," said Anatalio Ubalde, CEO & Founder, SizeUp.
In addition, this tool is available to local Chambers of Commerce and economic development professionals across the region as a way to connect with and offer support to their local small businesses.  GSEC has also launched a resource page during this crisis, to provide startups and established companies with links to local, state and federal aid.
"It was a tremendous response. Businesses right now need every resource they can get their hands on, and we are happy to provide them with this tool. We are proud to be leading the economic recovery effort in Greater Sacramento. We are all in this together and it is important that we lift each other up," said Barry Broome, President & CEO of GSEC.
Participating as a guest keynote on the webinar was Dr. Brian Gladden, a strategic planning and innovation executive with extensive experience in Start-Up and Fortune 50 companies and an Entrepreneur in Residence at Sacramento State Carlsen Entrepreneur & Innovation Center.
"SizeUp is a great tool that can help small businesses and entrepreneurs gather business intelligence on customers and competition.  GSEC is providing a great service to Sacramento businesses by allowing free access to the tool," said Dr. Gladden.
About the Greater Sacramento Economic Council
The Greater Sacramento Economic Council is the catalyst for innovative growth strategies in the Capital Region of California. The organization spearheads community-led direction to retain, attract, grow and scale tradable sectors, develop advanced industries and create jobs and investment throughout a six-county region. Greater Sacramento represents a collaboration between local and state governments, market leaders, influencers and stakeholders, with the sole mission of driving inclusive economic growth. The Greater Sacramento region was founded on discovery, built on leadership and fueled by innovation.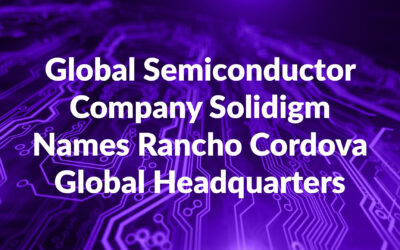 Solidigm, a U.S.-based leading global provider of innovative NAND flash memory solutions, has named the City of Rancho Cordova in Greater Sacramento the company's new global headquarters.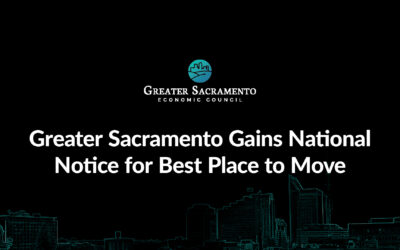 The Sacramento region is quickly becoming the favorite city in the Golden State, according to recent accolades from national media and data from nationwide moving trends, and Greater Sacramento Economic Council (GSEC) is doing its part to fuel the momentum.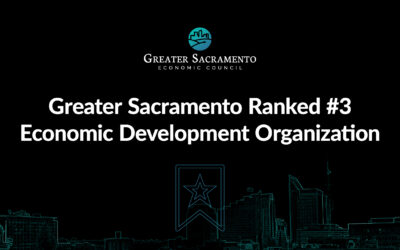 Greater Sacramento Economic Council (GSEC) has been named the third best economic development group globally, winning a bronze award in the International Economic Development Council's (IEDC) 2022 Excellence Awards.