Von Housen Automotive keeps hundreds employed during COVID-19 with unique safety procedures and PPP
Contact: Elizabeth Jones
ejones@greatersacramento.com
(916) 287-9072
04/13/2020
A strategic partnership also helping customers through the crisis
(Sacramento, CA)– The Von Housen Automotive Group has partnered with Five Star Bank and is using the federal Paycheck Protection Program (PPP) to keep 260 people employed during the economic downturn of COVID-19. The company has also taken extensive measures to provide a safe and sanitized workplace, incorporating CDC recommendations and adding new fogging disinfecting methods to keep dealerships open for business.
Leaders at Von Housen Automotive were thrilled to work directly with their local contact at Five Star Bank.  "Our commitment to serve our team members and the community in the greater Sacramento area has always been my first priority.  When I see all the Von Housen employees who will be helped by this plan, I don't just see them, I see their families, their kids, and I feel great knowing they can continue to have a paycheck to provide for them.  Of course, that also means keeping them safe and healthy which is why we have taken extensive measures to follow all CDC recommendations, as well as adding new equipment that fogs all parts of the dealership with specialized sanitizing solutions," said George Grinzewitsch, owner and CEO of Von Housen Automotive.
Five Star Bank President & CEO, James Beckwith, said, "There has been extensive demand for relief through the PPP during this unprecedented time and helping customers like Von Housen Automotive was our top priority. Whether in times of crises or business-as-usual, Five Star Bank focuses on ensuring customers can sustain with strength and resilience. Our customers understand that having a strong relationship with their banker is critical in good times and in bad."
Von Housen Automotive represents a strong and unwavering commitment to both their employees and their customers. The company is providing a safe workplace during this pandemic with innovative fogging machines that disinfect surfaces throughout a dealership. They have also waived customer payments for 90 days with the assistance of Mercedes-Benz Financial Services. With dealerships in multiple locations including Sacramento, Rocklin and El Dorado Hills, they continue to offer essential services on customer vehicles including maintenance and repairs.
Von Housen Automotive generates $10.2 million in sales tax a year to the Sacramento region, helping to fuel the local economy.  The economic contribution during this pandemic is more vital than ever. Von Housen is also moving full speed ahead on two construction projects totaling some $22 million. Mr. Grinzewitsch is confident that there will be a quick economic turn-around once we flatten the curve.
"The leadership under George is a prime example of an owner having confidence in his team and our community. We are grateful for these badly needed jobs and investment in the Greater Sacramento region," said Barry Broome, President & CEO of the Greater Sacramento Economic Council (GSEC).
George Grinzewitsch and James Beckwith are both board members of GSEC and are dedicated to supporting economic development and growth in the Greater Sacramento region.
About Von Housen Automotive Group
Von Housen Automotive Group was established in 1958 in Sacramento and currently operates three Mercedes-Benz dealerships in Sacramento, Rocklin, and El Dorado Hills; as well as Mercedes-Benz Sprinter dealerships in Sacramento and Rocklin. Previous awards include the "Best of the Best" in 2017, the Golden Laurel "Best of the Best" in 2018, and the Silver Laurel "Best of the Best" in 2018. All three Mercedes-Benz dealerships received the Silver Laurel "Best of the Best" Award in 2019.
Five Star Bank
Five Star Bank was founded in 1999 by a group of local entrepreneurs seeking specialized banking services with an emphasis on commercial real estate and small business. Today, Five Star Bank is $1.5 Billion community business bank and a trusted steward of community growth, building responsive banking relationships for today's businesses.  With offices in Roseville, Sacramento, Elk Grove, Rancho Cordova, Chico and Redding, Five Star Bank is a leading force for a growing and diverse economy, creating opportunity for customers, employees and community.  For more information about Five Star Bank please visit www.fivestarbank.com.
About the Greater Sacramento Economic Council
The Greater Sacramento Economic Council is the catalyst for innovative growth strategies in the Capital Region of California. The organization spearheads community-led direction to retain, attract, grow and scale tradable sectors, develop advanced industries and create jobs and investment throughout a six-county region. Greater Sacramento represents a collaboration between local and state governments, market leaders, influencers and stakeholders, with the sole mission of driving inclusive economic growth. The Greater Sacramento region was founded on discovery, built on leadership and fueled by innovation.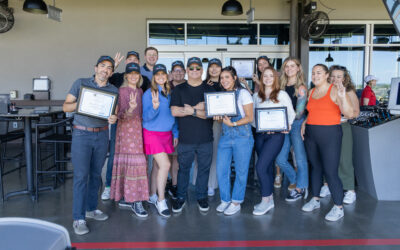 GSEC took home four awards and received top honors at the Annual International Economic Development Council (IEDC) Conference.

The Greater Sacramento Economic Council (GSEC) is diligently working on launching a new regional brand for business and running surveys now through October 26 to solicit input from the community on what makes the region the best place to live, work and do business. Survey participants will be entered to win one of five $50 gift cards.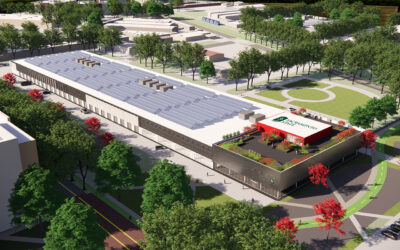 The Sacramento region is taking a significant stride towards shaping its future economic landscape. The Greater Sacramento Economic Council (GSEC) submitted an application for the Economic Development Administration (EDA) Tech Hub program under the visionary leadership of Congresswoman Doris Matsui (CA-07). T