Unearthing innovation in the Food & Agriculture Industries
How my perceptions of these industries changed and drove my career path
By Lucy Lu, Business Development Project Manager
One of Greater Sacramento's booming industries is food and agriculture. As a young professional, I have stepped into the world of these industries, working for their economic growth which is something I didn't originally see in my future. I was born in China where I was exposed to the life of farming and agriculture through my father's family, who had a microfarm composed of vegetables they would consume daily, like tomatoes, squash, cucumbers, green beans and more. At the age of seven, we moved to Southern California and the idea of entering into a career in agriculture was not on my radar. There were always the unattractive perceptions of working in the dirt – that it is strenuous and not lucrative. I realized I wanted to invest my career in these industries after being exposed to their intricate innovations and opportunities. So, after finishing my bachelor's degree at the University of California, Davis, I pursued a master's degree in Agriculture and Resource Economics there.
Greater Sacramento is located in the Central Valley of California, which grows more than 300 different crop varieties that are shipped across the nation and the world. Food and agriculture have become paramount to address world hunger as populations grow, with sustainability ever more important to combat climate change. While there is a perception that jobs in these industries are archaic, the reality is that they are aggressively adopting new technologies and efficient processes because of a lack of labor and precious natural resource constrictions. Innovators are helping to maximize farmers' yields to ensure all people have access to healthy food.
Saturas, an Israeli startup that develops sensor-based irrigation systems, chose to locate in Greater Sacramento to be close to the numerous almond farms in the region to reduce water resources on water-demanding crops.
Marrone Bio Innovations is a public agtech company in the region working on creating bio-based pest control to reduce environmental damage and better yield.
Innovation is happening in the region's food processing sector too, including robots that sort and peel agricultural products, which Tomra Sorting Solutions creates. Greater Sacramento is home to multiple food processing companies including Blue Diamond Almonds, Sunsweet and Pacific Coast Producers.
Furthermore, several companies in the region are working on alternative foods including the Better Meat Co, which is making plant-based proteins for meat processors. These companies need plant scientists, agronomists, software developers, hardware engineers, food scientists and more to create efficient solutions that will sustain the future of the industry.
In my role at Greater Sacramento Economic Council, I am the primary staff member assigned to support the Food and Agriculture Innovation Council, led by Mike Teel of Raley's and composed of 19 regional leaders in the industry working together to spearhead solutions that drive innovation in the Greater Sacramento area. Through my work with this group of community leaders, I quickly recognized the opportunities and need for technology and science in this industry, especially through the numerous innovative companies already in Greater Sacramento and those moving in. While there are not many councils like this working on actively creating strategies for innovation in the food and agriculture sector, Greater Sacramento is poised as a region to successfully develop strategies due to its immense and unique assets.
I am proud to be working in this industry to develop new ideas, strategies and technologies that will change the future. I hope more and more young professionals also recognize the importance and glamour of this industry.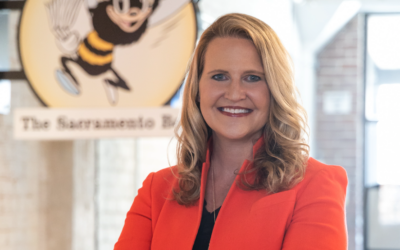 Colleen McCain Nelson is a Executive Editor / Regional Editor for California at The Sacramento Bee and GSEC Board of Director. Learn more about why she values economic development, working with GSEC and living and working in the Greater Sacramento region.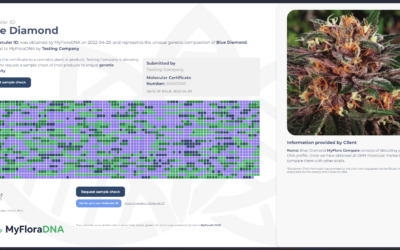 MyFloraDNA combines DNA technology with high-throughput data management, using their Real Time Dashboard MyFloraCLOUD. This effective tool enables their clients to manage their data from tested samples. This app also uploads the Molecular ID information of the sequenced strain to the Blockchain (in case the client requires it) to protect the information as much as possible.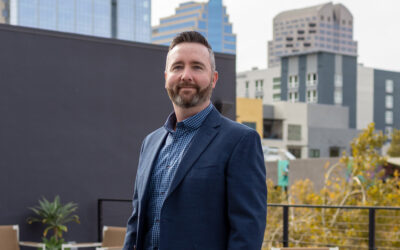 Michael Moore is the Managing Director, Tax Credits & Investment Advisory Services at Ernst & Young and a member of GSEC's Competitiveness Council. Learn more about why he values economic development, working with GSEC and living and working in the Greater Sacramento region.