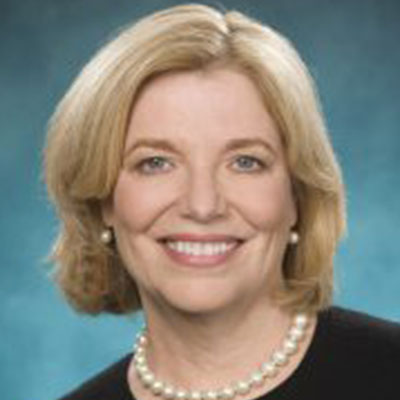 Chief State Health Programs and Regulatory Relations Officer
Health Net, Inc., a Centene Company

Patricia T. Clarey,
Chief State Health Programs And Regulatory Relations Officer, Health Net, Inc., a Centene Company
Health Net joined the Board of the Greater Sacramento Economic Council because of their work to promote Greater Sacramento as the economic engine that those of us that have a significant employee and health care membership base here know that it is. We are pleased to be a part of helping shape Greater Sacramento's future.
Patricia ("Pat") Clarey is chief State Health Programs and regulatory relations officer of Health Net, of California, a Centene Company. Ms. Clarey was appointed to this role in March 2016, after the acquisition of Health Net, Inc. by Centene Corporation.  She is responsible for the management of Health Net's Medi-Cal program and the California Health and Wellness Medi-Cal program in California. Ms. Clarey also is responsible for state government relations, key external stakeholder relations, and Health Net's community giving program.
From 2001 to 2003, Ms. Clarey held the position of vice president of Government Relations at Health Net, Inc. In 2003, she left the company to serve as a member of the senior leadership team that ran the successful election that brought California Governor Schwarzenegger into office. She then joined his administration and served as Governor Schwarzenegger Chief of Staff.
Ms. Clarey returned to Health Net in 2006, and served as chief operating officer of the company's Health Plan division and Health Net of California and as senior vice president, chief regulatory and external relations officer and chief compliance officer of Health Net, Inc. prior to taking on her current role.
Ms. Clarey has more than 25 years of experience in both the public and private sectors. She has held senior management positions at Chevron Corporation and Transamerica Corporation, and served as president of the Transamerica Foundation in San Francisco. In addition, Ms. Clarey served as deputy chief of staff to former California Governor Pete Wilson. She also held senior positions in the federal government at the National Park Service and the Department of the Interior.
Ms. Clarey received her master's degree in Public Administration from the John F. Kennedy School of Government at Harvard University in Cambridge, Mass., and her bachelor's degree from Union College in Schenectady, N.Y. She currently serves on several appointed boards and commissions, and was a Senior Fellow at the Kennedy School of Government at Harvard University and a Senior Fellow at the UCLA School of Public Policy.