Tech Scale-ups Enjoy Longer 'Runway' in the Sacramento Area
December 14, 2016
Silicon Valley has long been thought of as perhaps the global epicenter for technology innovation.
After all, tech giants like Google and Apple were birthed here decades ago, while Facebook, LinkedIn and a host of successful tech startups have since flourished in the region. While few regions can lay claim to a tech cluster anchored by such industry heavyweights, a similar story of technology entrepreneurship and startup success is emerging just miles away in Sacramento.  
Time is of the essence for any startup or scale-up, especially for companies that place a premium on the commercialization process. Tech companies are increasingly recognizing the competitive advantage and cost savings of scaling up in the Sacramento region. The Sacramento area offers them increased 'runway' to get their product off the ground by offering business cost advantages that allow the dollars invested in their product to go much further in the Sacramento region relative to those tech startups operating in other markets.
Over just the past several months, promising startup companies operating in the Bay Area have opted to leave the region's high cost business environment and set up shop in the Sacramento region. These company relocations are not made lightly, and they collectively speak volumes about the potential for tech startups to thrive in the Sacramento region. Recent relocation announcements include:
Parrable

– This San Francisco-based maker of marketing software announced in August that they would locate a facility in Sacramento that they hope will grow to employ 70 people in the next three years. The bulk of the company's employment will be shifted to the Sacramento facility. The Sacramento region's competitive labor costs and overall access to top talent were cited by Parrable as being top site selection factors that influenced their decision.
Ittavi, Inc.(SupportPay)

–

In September, this 13-person startup company that manages child support payments via its SupportPay app moved from Santa Clara, CA to Sacramento. The access to and affordability of highly-skilled talent was a chief contributor to the company's decision to relocate to Sacramento.
In addition to the growing list of Bay Area startup companies that are opting for greener pastures in the Sacramento region, a longer list of tech startups from outside the state of California have similarly selected the Sacramento region on its own merits. These companies include the likes of Flipbox Digital, who relocated their corporate headquarters from Florida; AnPac Bio-Medical Science Co., a Chinese-based bio-medical company; and Bee Vectoring Technologies International, Inc., a Canadian-based biotechnology startup. Sacramento-grown tech startups, like SkySlope, are also joining in on the region's recent string of tech success stories, as the rapidly expanding cloud-based real estate tech firm plans further investments in its downtown location. These recent announcements – along with others – speak for themselves. The Sacramento region is increasingly being recognized by C-level executives as a burgeoning innovation hub where tech startups can thrive.
Business Costs Advantages
The recent string of location decisions is being fueled in part by a growing major differentiator between the Bay Area and Sacramento regions – business costs savings.
Recent office market reports from the CoStar Group (June 2016) for both the Sacramento MSA and the San Francisco MSA show a significant cost advantage for the Sacramento region. On average, gross office rents ($/SF) in the San Francisco MSA ($52.82) are more than double that of the Sacramento MSA ($20.83). Real estate costs are a major factor for startup tech companies who value class-A office space, and recent trends show that the Sacramento region has developed a significant competitive advantage in this area.
In addition to real estate costs, the Sacramento region also offers tech startups a significant labor cost advantage – relative to the Bay Area – for the type of tech talent that companies like Parrable and SupportPay covet. According to the Bureau of Labor Statistics, the median hourly wage for occupations involved in software development and computer programming in the Sacramento metro area are significantly lower than the same positions in the San Francisco metro area. The occupations still offer an attractively high wage that when projected out annually, are significantly higher than the Sacramento metro area's per capita income of just under $47,000 (2014). This fact creates a major competitive advantage for the Sacramento region. While tech startups are able to save on labor costs by employing local workers, prospective talent are similarly drawn to the Sacramento region for the high earnings potential of tech-related occupations, relative to the comparatively low regional costs of living.
Competitive Advantages for Talent Attraction Efforts
The modern economic development climate is increasingly defined by which communities can attract and retain top talent. Moreover, the Millennial generation (ages 18-34) continue to drive the economic development conversation in communities seeking to remain competitive in a 21st-Century economy. This generation has grown to now represent the greatest share of the U.S. workforce, and the Pew Research Center projects that they will go on to be the most educated generation to-date once they have completed their educational journeys. It is, therefore, no surprise that the Sacramento region's recent success in drawing in tech startup companies – heavily reliant on young talent – has occurred during a time period when the educational attainment profile of young adults in the Sacramento metro area has steadily improved.
While the Sacramento region's overall talent base trails the nearby Bay Area region, the proximity of the two regions has allowed companies like Parrable and SupportPay, to take advantage of the Sacramento region's lower business costs, while still having access to the broader regional talent base. Ongoing efforts by elected officials to improve the public transportation connectivity between the two metro areas will only increase this dynamic over the long-term.
In addition to the previously cited business costs advantages in the Sacramento region, the region's low cost of living – relative to the Bay Area – acts as a major draw for top tech talent open to relocation out of the Bay Area. In short, the dollars earned by tech workers in the Sacramento region can go much farther than in the Bay Area, and when combined with the business cost savings available to tech employers, the financial incentive for locating to the Sacramento region is multi-pronged.
Young tech talent who have high livability standards are the lifeblood of any tech cluster. The Sacramento region continues to develop into a competitive destination for this critical demographic to live, work, and play.
Tech-Specific Entrepreneurial Ecosystem Taking Shape
The key to any community looking to support and sustain startup companies lies in the presence of a well-resourced and easily accessible entrepreneurial support system. Having ready access to mentorship opportunities, co-working space, technical assistance services, and prospective investors can make or break many early-stage startup companies. This story is no different in Sacramento, where I/O Labs – envisioned as the city's largest tech campus – is succeeding in filling the previous gaps that existed in the tech entrepreneurial ecosystem. This vibrant co-working space and technology incubator is helping change the conversation about the region's potential as a birthplace for innovation. In addition to the services offered at I/O Labs, the City of Sacramento also approved earlier this year $10 million in grant funding to support the capital needs of high-tech entrepreneurs. Clearly, the region's public and private sector leaders have signaled their commitment to the region's tech startup community. The network of assets that tech startups need in order to thrive are being put into place in the Capitol City, and entrepreneurs and investors across the globe are taking notice.
Sacramento is undergoing a transformation, both in physical space and in perception. No longer thought of as a government jobs-centric locale unaware of its potential, the Sacramento region is evolving into a top destination for companies seeking to develop the next 'big idea.' The region's competitive business costs, low cost of living, and blossoming entrepreneurial ecosystem are garnering attention from tech startups and top talent alike who want to be part of the region's next tech success story. The increased 'runway' afforded to tech startups in the Sacramento region, relative to the Bay Area, is spurring an influx of tech companies drawn to the cost savings that can be realized from the ideation phase all the way through commercialization. In Sacramento, tech startups are taking off and soaring to new heights, spurring a new era of innovation in Sacramento's Capitol City along the way.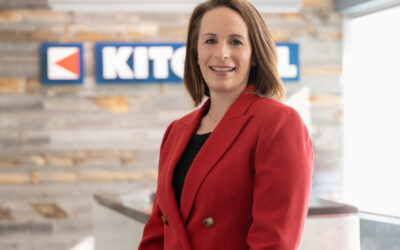 Wendy Cohen is President of Sacramento-based Kitchell CEM and a member of GSEC's Board of Directors. Learn more about why she values economic development, working with GSEC and living and working in the Greater Sacramento region.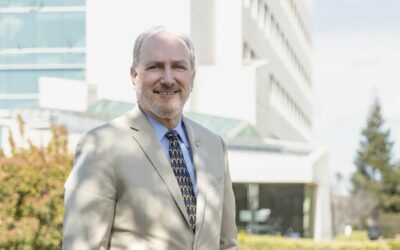 Michael Korpiel is the President – Sacramento Market at Dignity Health, President/CEO at Mercy San Juan Medical Center and a member of GSEC's Board of Directors. Learn more about why he values economic development, working with GSEC and living and working in the Greater Sacramento region.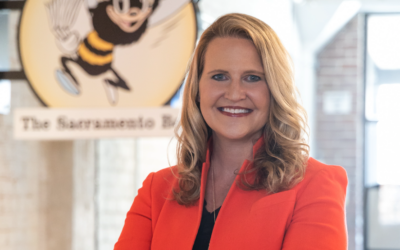 Colleen McCain Nelson is a Executive Editor / Regional Editor for California at The Sacramento Bee and GSEC Board of Director. Learn more about why she values economic development, working with GSEC and living and working in the Greater Sacramento region.