Tech Firm Brings California Jobs Back from Florida
January 28, 2016
Flippbox Relocating Headquarters to Sacramento
Florida-based tech firm Flippbox is relocating its headquarters to Sacramento, California. The cloud-syncing and mail management company was started in the Bay Area in 2012, but shifted operations to Florida after one of its advisors was wooed by Governor Rick Scott's appeal that lower taxes alone mean a more robust economic climate. California is the most profitable state to do business, which became increasingly evident to Flippbox Founder and CEO Randy Hucks as he attempted to ramp up operations in Florida.
"It is difficult to replicate the caliber of talent, the infrastructure, or the lifestyle that California provides," Hucks explained. "Adequate light rail in particular is something Florida couldn't offer."
Florida has long focused its recruiting efforts on California companies, however, businesses succeed in California at a higher rate. California is recognized as the clear leader for both innovation and profitability, important considerations for any tech company. California has 53 Fortune 500 company headquarters locations while Florida has just 15, and California's companies are significantly more profitable. The Golden State boasts on average a 134 percent company stock return, versus 82 percent in Florida. California also offers the most innovative market in the world, responsible for 40 percent of the total U.S. innovation economic performance, and backed by nearly ten times more new patents than Florida.
"For all the gimmicks that other states employ, California and Sacramento in particular provide real opportunities for business success," said Sacramento Mayor Kevin Johnson. "The word is getting out because businesses are returning to California."
"Sacramento provides an exceptional locale as well as a base of operations with a good quality of life and stable business climate," Hucks said. "We anticipate cost savings over time with this transition and believe it will add to shareholder value over the long term."
Flippbox will be located within an area of Sacramento's Midtown "Innovation Zone." As strong proponents of adaptive reuse, the company is finalizing details to restore Sacramento's historic Eastern Star Building as their headquarters.  The company's new location provides the ability to recruit the best and brightest in the industry as part of its initial staff of 25. Sacramento is younger than other markets, including San Francisco, San Jose, and Seattle, with millennials making up nearly 42 percent of the working age population. Powerhouse educational institutions including UC Davis and UC Berkeley are consistently producing a highly educated workforce, as are California State University institutions and community college systems.
"The Los Rios Community College District welcomes Flippbox to Sacramento and in no time I expect Flippbox to be returning the favor, welcoming our graduates through its front door to bolster its workforce," said Los Rios Chancellor Dr. Brian King.
"With their hands-on education, Sacramento State's engineering and computer science students are thrilled to hear that Flippbox is relocating to Sacramento," said University President Robert S. Nelsen. "Our graduates want to stay and work in their hometown. Now they will have an even better chance to do so."
In choosing Sacramento over the Bay Area, Flippbox is taking advantage of the Capital Region's low cost of doing business. Sacramento's office lease rates are less than half the cost of San Francisco's and housing is one-third the cost. This means a more profitable bottom line for the company and increased spending power for employees. Proximity to the Bay Area offers access to additional assets and talent, with a shared workforce of 208,000 employees between the two regions.
"The region anchors a 'Sustainability Corridor' that links the state capital with Silicon Valley and the Bay Area," said Barry Broome, President and CEO of the Greater Sacramento Economic Council. "We give people the most efficient and productive access to the California market.  Businesses in California make more money here than in most states in America. We are only 90 minutes from the Bay Area and Silicon Valley. We offer access to the most innovative market in the world and we do this with Chicago prices."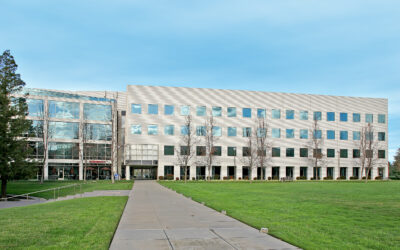 Solidigm, a U.S.-based subsidiary of SK hynix, Inc., is building a 230K-sq-ft, $100 million R&D campus in Greater Sacramento. The campus will create 1,900 high-wage tech jobs over the next five years and up to $1.2 billion in annual economic impact for the region.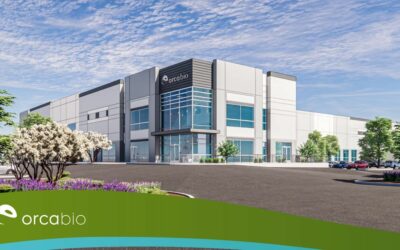 Series D Bay Area biotech company Orca Bio is expanding in Greater Sacramento with a new, 100,000-square-foot manufacturing facility.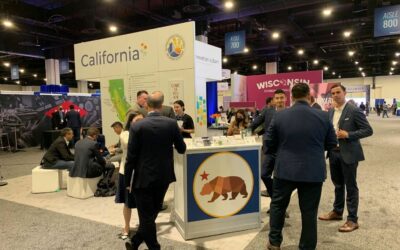 The Greater Sacramento Economic Council (GSEC) business development team traveled to Washington D.C. to attend the international SelectUSA investment summit as part of a record-sized California delegation led by the state's Lieutenant Governor Eleni Kounalakis.