Survey will support economic recovery strategy
Contact: Elizabeth Jones
ejones@greatersacramento.com
(916) 287-9072
04/23/2020
Critical data will foster industry specific initiatives to boost local economy
The Greater Sacramento Economic Council (GSEC) is working on multiple economic recovery strategies for the Greater Sacramento region amid the economic downturn due to COVID-19. Each industry and region is impacted differently. To better understand the impact to all industry sectors, GSEC is launching an online business survey that will provide critical data on the next steps to take toward recovery and guarantee that critical initiatives stay on track.
"The Greater Sacramento Economic Council is working to ensure the region is ready to charge forward and bounce back as quickly as possible. We've seen businesses evolve with the new realities upon us, and the more data we have, the quicker we can evolve our plan for economic prosperity," said Barry Broome, President & CEO of GSEC.
The online survey is developed through national collaboration with the International Economic Development Council, a development software and advisory services firm Blane, Canada Ltd., and economic developers across the country.
Some of the data collected will include:
Description of the organizations industry
How many people they employed prior to COVID-19
If they are still operating.
If they have applied for an SBA loan or PPP
The information collected will be compared to thousands of responses nationally. This allows GSEC and economic development teams in the region to gain a better understanding of industry challenges, and create strategic plans to recharge and reboot various sectors.
GSEC will conduct an additional survey in the months ahead to measure shifts and changes in economic impact as the country and state reopens.
All responses to the survey are confidential and the results are reported in aggregate only. It is designed to be simple and not take more than eight minutes to complete.
"We are all in this together. The sooner we find out where the most help is needed, the faster we can pivot to reboot our economy. We will come out on top," said Broome.
Businesses of all sizes in all industries across Greater Sacramento are highly encouraged to complete the survey here. The survey will close on May 4, 2020.
For those seeking immediate resources and additional information as well as contact information for local business support providers, visit greatersacramento.com/COVID19resources.
About the Greater Sacramento Economic Council
The Greater Sacramento Economic Council is the catalyst for innovative growth strategies in the Capital Region of California. The organization spearheads community-led direction to retain, attract, grow and scale tradable sectors, develop advanced industries and create jobs and investment throughout a six-county region. Greater Sacramento represents a collaboration between local and state governments, market leaders, influencers and stakeholders, with the sole mission of driving inclusive economic growth. The Greater Sacramento region was founded on discovery, built on leadership and fueled by innovation.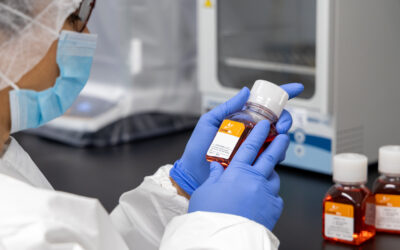 Gemini Bioproducts, LLC ("GeminiBio"), today announced the opening of a new, state-of-the-art cGMP manufacturing facility and warehouse in West Sacramento, California.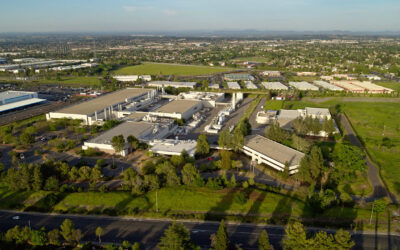 Bosch, the Fortune 500 German multinational engineering and tech company, has announced plans to acquire TSI Semiconductors in Roseville, CA near Sacramento. Bosch intends to invest more than $1.5 billion in the site and convert the facilities to state-of-the-art processes.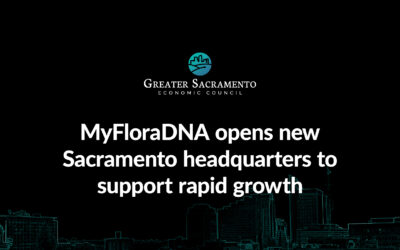 MyFloraDNA, a leading cannabis agriculture technology company, is opening its new headquarters in Sacramento in April.  The new headquarters located at 1451 River Park Drive will allow the company to keep pace with its rapid growth.