State-wide California Association recognizes GSEC for game-changing talent report
Contact: Elizabeth Jones
ejones@greatersacramento.com
(916) 287-9072
05/12/2020
Report highlights the biggest business asset in Greater Sacramento
(Sacramento, CA) – The California Association for Local Economic Development (CALED) is recognizing the Greater Sacramento Economic Council (GSEC) for their data-driven report on talent in the Greater Sacramento region. They will present GSEC with an Award of Merit during a luncheon in September.  The Greater Sacramento Talent Story was a collaborative effort between GSEC and the Sacramento commercial real estate office of CBRE. It highlights the biggest asset businesses and corporations need to succeed, skilled workers.
"The Greater Sacramento Talent Story was a true collaboration with CBRE and GSEC. We were able to combine resources and insights as it relates to companies looking for opportunities to expand outside the Bay Area, Seattle and Los Angeles. The report delivered on calling attention to Greater Sacramento's outstanding talent base and all the region has to offer to high-growth companies," said Lisa Stanley, First Vice President with CBRE in Sacramento.
The Greater Sacramento Talent Story lays out in detail the current overall talent pipeline supply and degree focus of graduates in the area. It also lists the resources and programs available to assist with employee acquisition, training, and retention. It has been mailed to more than one thousand decision makers and influencers and downloaded hundreds of times from the GSEC website.
"Talent is the number one resource that both established companies and startups need to quickly scale. This collaborative report is a game-changer for the region, as it details the diverse population hitting the workforce," said Barry Broome, the President & CEO of GSEC. "We are excited to receive the recognition for the hard work that went into this report – and the hard work we continue to do to draw business to Greater Sacramento."
The Greater Sacramento region currently has more than 84,000 students enrolled in a 4-year university within 100 miles. The region is home to top–tier higher education institutions like UC Davis, Sacramento State, and California Northstate University.
More than half of the undergraduate population at UC Davis and 35% of undergraduates at Sacramento State are enrolled in STEM majors. UC Davis is the top school in the nation for launching women into STEM careers and fifth in the U.S for a top Public University.
"The Greater Sacramento region is home to exceptional talent and leaders who are dedicated to helping businesses grow," said Broome. "That is why it is so easy to pique the interest of investors, and businesses who want to stay in California or expand to California. Civic leaders from our six-county region are offering incentives and collaborating with real estate firms and developers to make it easy to do business here."
Economic Development is a competitive business and GSEC is quickly getting a reputation for being the best economic development organization in the state of California. The President and CEO of GSEC, Barry Broome, continually travels across the nation to share the talent report and messages of growth, opportunity in the Greater Sacramento region. His most recent travels before COVID-19, have taken him to San Francisco, Seattle, Miami, Austin, and Phoenix. The Greater Sacramento Talent Story has proven to be an effective tool for gaining interest, investment, and growth in the region.
You can find out more here: www.TheTalentisHere.com
About the Greater Sacramento Economic Council
The Greater Sacramento Economic Council is the catalyst for innovative growth strategies in the Capital Region of California. The organization spearheads community-led direction to retain, attract, grow and scale tradable sectors, develop advanced industries and create jobs and investment throughout a six-county region. Greater Sacramento represents a collaboration between local and state governments, market leaders, influencers and stakeholders, with the sole mission of driving inclusive economic growth. The Greater Sacramento region was founded on discovery, built on leadership and fueled by innovation.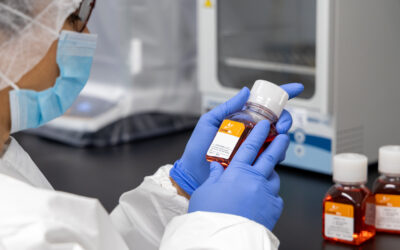 Gemini Bioproducts, LLC ("GeminiBio"), today announced the opening of a new, state-of-the-art cGMP manufacturing facility and warehouse in West Sacramento, California.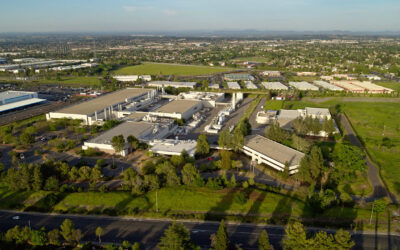 Bosch, the Fortune 500 German multinational engineering and tech company, has announced plans to acquire TSI Semiconductors in Roseville, CA near Sacramento. Bosch intends to invest more than $1.5 billion in the site and convert the facilities to state-of-the-art processes.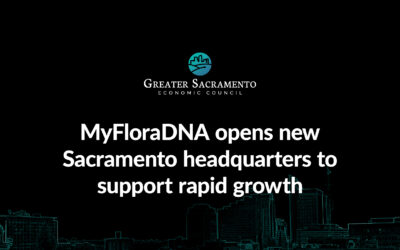 MyFloraDNA, a leading cannabis agriculture technology company, is opening its new headquarters in Sacramento in April.  The new headquarters located at 1451 River Park Drive will allow the company to keep pace with its rapid growth.