SMUD to Make Special Announcement Today, Jan. 23, 2019
January 23, 2019
SMUD TO MAKE SPECIAL ANNOUNCEMENT TODAY, JAN. 23, 2019
GREATER SACRAMENTO ECONOMIC COUNCIL TO HOST PRESS CONFERENCE WITH SMUD
WHAT:  
GREATER SACRAMENTO ECONOMIC COUNCIL HOST
PRESS CONFERENCE WITH SMUD
(Immediately preceding Conversations with the Community)
WHO: 
ARLEN ORCHARD, SMUD
VICE MAYOR ERIC GUERRA, CITY OF SACRAMENTO
SUPERVISOR PHIL SERNA, SACRAMENTO COUNTY
MARC DORFER, PEM MOTION (PEM-AACHEN, GERMANY)
LORENZO SMITH, SACRAMENTO STATE
GSEC AND MORE
WHEN: 
WEDNESDAY, JANUARY 23, 2019
4:15 PM
WHERE:  
LESLIE AND ANITA HARPER ALUMNI CENTER
SACRAMENTO STATE
6000 J STREET 
SACRAMENTO, CA 95819
FOR DETAILS:
CALL PETULA BURKS – 916.287.9081
Sacramento, CA – The Greater Sacramento Economic Council (GSEC) will host a press conference, where SMUD is slated to announce next steps related to the center for future mobility, Wednesday, January 23, 2019, at 4:15 pm.  After local leaders made the trek to Germany last fall to visit PEM-Aachen, the idea that Greater Sacramento could be the next PEM model became a reality.
Greater Sacramento is poised to be the center for future mobility and community partners like SMUD are stepping up to the plate to ensure region realizes its potential.
###
Detailed information about the January 23rd, Conversations with the Community:
The future of mobility is shaking up the auto and technology world.  From autonomous to electric to everything in between, mobility is changing, and Greater Sacramento is leading the conversation.
As we look toward the future, mobility and transportation are topics that usually lead the conversation.  From emissions to funding to new trends, how are we going to make mobility more sustainable and at the same time affordable are questions that typically arise.
Understanding that Sacramento continues to grow, the Greater Sacramento Economic Council is bringing together a group of thought leaders and industry experts to discuss the challenges, solutions, and innovations in mobility Wednesday, January 23, 2019, at the Conversations with the Community series.
The conversation promises to be enlightening, progressive and will address next steps as Greater Sacramento moves towards realizing the creation of the center for future mobility.  What will it look like?  The center for future mobility will build upon the talents and strengths right here at our local universities and startups.  It will provide our innovators and creators a space to translate their thoughts, drawings and research into something tangible and possibly mass producible.  Using the PEM-Aachen model out of Germany, PEM-Sacramento is no longer just a thought.
Joining the conversation will be Marc Dörfer from PEM Motion in Germany.  He will share insights, success stories and the reasons why Greater Sacramento is ready to be the center for future mobility.
In addition to Marc, Vice Mayor Eric Guerra, City of Sacramento and Supervisor Phil Serna, Sacramento County along with Jay Sales, Alberto Ayana and Dimitrios Dova will round out the conversation discussing policy, technology, investment, where we are currently and where we want to go, why the center for future mobility is important and how critical partnerships are crucial to its success.
WHO'S ON DECK?
Eric Guerra (Vice Mayor, City of Sacramento)
Eric has served with the City of Sacramento since 2015. He has also served with the California State University Board of Trustees, Sacramento County Planning Commission and California State Legislature.
Arlen Orchard (General Manager and CEO, SMUD)
As CEO of SMUD, Arlen leads the sixth largest community-owned electric utility in the nation. He also serves with the California Municipal Utilities Association, Business Council for Sustainable Energy, Large Public Power Council, Valley Vision and both the American and Northwest Public Power Associations.
Roger Niello (Corporate Secretary, The Niello Company)
Roger worked as a Certified Public Accountant before joining his family's business at Niello Auto Group in 1974. He has served with the Sacramento Metropolitan Chamber of Commerce, Sacramento County Board of Supervisors and the California State Assembly.
Alberto Ayala (Executive Director/Air Pollution Control Officer, Sacramento Metropolitan Air Quality Management District)
Alberto's current work focuses on coordinated local policies for advancing the region towards cleaner, low-carbon air and a sustainable future. Previously, he spent 17 years with the California Air Resources Board, where he directed the state's mobile source programs including emission standards, vehicle regulations and low-carbon transportation incentives.
Marc Dörfer (Consultant and Project Engineer, PEM Motion)
Prior to joining PEM Motion, Marc worked for the Laboratory for Machine Tools and Production Engineering (WZL). Now he advises mobility companies on prototyping and industrialization.
Dimitrios Dovas (CEO, Highlands Power)
Dimitrios is a business and technology executive who has managed multi-billion dollar business lines in Fortune 100 companies. At Highlands Power, he's working on developing the next generation of motors for electric vehicles.
Jay Sales (Co-Director, The Shop at VSP and Co-Founder, ATOS Labs)
Jay has been an integral part of launching VSP's innovation lab, The Shop. He also has over 20 years of experience in technology and is currently leading a team that emphasizes design-driven disruption via technology.
Phil Serna (Sacramento County Supervisor, District 1)
In addition to his service on the Board, Phil is involved in the First 5 Sacramento Commission, Sacramento Regional Transit District, California Air Resources Board, Sacramento Metropolitan Air Quality Management District, Sacramento Solid Waste Authority and more.
Dr. Lorenzo M. Smith (Dean of the College of Engineering and Computer Science, Sacramento State)
Lorenzo has authored 57 publications and secured over $5 million in external research support to advance his research in the area of mechanics of sheet metal forming.
You do not want to miss this insightful conversation.  Take this opportunity to dive into the next wave of mobility and transportation in Sacramento. 
Who Should Attend:
Greater Sacramento Community
What:
Conversations with the Community
When:
January 23, 2019
Doors open at 4:00 p.m.
Conversation begins at 4:30 p.m.
Where:
Leslie and Anita Harper Alumni Center
6000 J Street, Sacramento, CA 95819
About the Greater Sacramento Economic Council
The Greater Sacramento Economic Council is the catalyst for innovative growth strategies in the Capital Region of California. The organization spearheads community-led direction to retain, attract, grow and scale new businesses, develop advanced industries and create jobs and investment throughout a six-county region. Greater Sacramento represents a collaboration between local and state governments, market leaders, influencers and stakeholders, with the sole mission of driving economic growth. The Sacramento Region was founded on discovery, built on leadership and fueled by innovation.
About SMUD
As the nation's sixth-largest community-owned, not-for-profit, electric service provider, SMUD has been providing low-cost, reliable electricity for more than 70 years to Sacramento County and small adjoining portions of Placer and Yolo Counties. SMUD has been supporting electric vehicle technology and providing innovative customer programs since the 1990s.  SMUD is a recognized industry leader and award winner for its innovative energy efficiency programs, renewable power technologies, and for its sustainable solutions for a healthier environment. SMUD's power mix is about 50 percent non-carbon emitting. For more information, visit smud.org.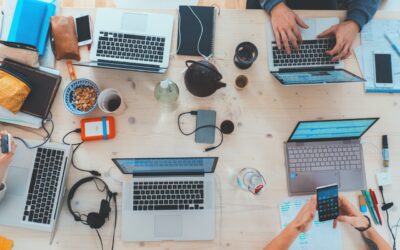 The Greater Sacramento Economic Council (GSEC) announced the organization will launch a robust entrepreneurship initiative during Global Entrepreneurship week within the organization to foster and expand the startup ecosystem within the Sacramento region. Over the past five years, 12.17B in growth capital was invested in the Sacramento region.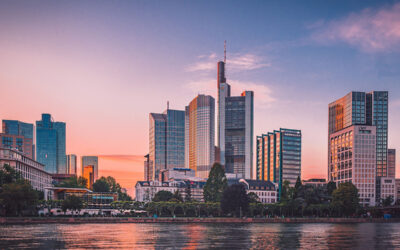 The Greater Sacramento Economic Council (GSEC) and the Sacramento International Airport are excited to announce the launch of Globalizing Greater Sacramento, its groundbreaking international foreign direct investment (FDI) strategy in collaboration with the Sacramento International Airport (SMF).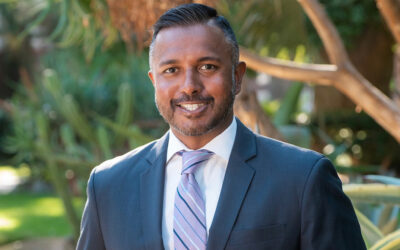 The California Mobility Center (CMC), a nonprofit public-private partnership aimed at bringing a zero-emission innovation hub to the Greater Sacramento area, today announced Orville Thomas has been named as Chief Executive Officer.