Greater Sacramento is the California Option for young, emerging talent.
Here's what's fueling our growth:
The UC Davis technology park will feature state-of-the-art research facilities, modern office and mixed-use space, world-class amenities and a dynamic, thriving community. The entrepreneurial partnerships forged there will advance human health and enrich emerging technologies.
Coming soon to Greater Sacramento, Aggie Square will create a unique live/learn/work/play environment to foster collaboration and creativity.

Sacramento International Airport, the 6th most relaxing airport in the country, offers 155 daily non-stop flights to 35 destinations.
$4.4 billion
in urban core development
---
2,524,199
residents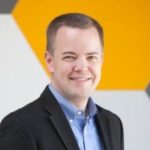 Aaron Klein,
CEO of Riskalyze
I think it's been hugely beneficial to be based in Sacramento, instead of in Valley. We're able to recruit amazing talent who move here for the quality of life and affordability of the region.
They are the first NBA team to use drones, augmented reality, Google Glass, communicate with fans via chatbots, accept Bitcoin, test driverless cars and much more.
The Sacramento Kings are one of the most forward-thinking, technologically-innovative teams.
Built in just 21 months, the Golden 1 Center is the world's first LEED Platinum certified indoor sports venue and also the world's most technologically advanced.

88 miles to San Francisco
Greater Sacramento-based StemExpress landed a spot in INC.'s Top 50 Fastest Growing Women-Led Private Companies in America.
#5
in STEM-related bachelor's degrees in the west and southwest
(SOURCE: U.S. Census Bureau, American Community Survey, 2017 1-year estimate)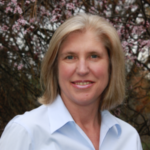 Cheryl Beninga,
COO of Fantag
Sacramento has a thriving startup ecosystem… Costs for startups are substantially less than in the Bay Area so our investment dollars have a longer runway.
From skiing at world class resorts in the winter to camping and water sports in the summer, this gem of the foothills is just a quick drive away.
Greater Sacramento is home to the picturesque Lake Tahoe.
Sign up to learn more about why young talent is choosing Greater Sacramento over other top regions.