Sacramento Wins Big with March Madness  
April 19, 2017
This past March, tens of thousands of fans descended upon the Sacramento region to watch the first two rounds of the NCAA men's basketball tournament.
The last time Sacramento hosted March Madness was during the women's tournament in 2010. The men haven't played here since 2007, but now that has changed and this time a new key business audience came to see what the region had to offer
Sacramento is a different city that it was when both teams last played at the old Sleep Train Arena. For starters, there's a new "21st Century Coliseum" in town, the Golden 1 Center , which recently celebrated the arrival of its one-millionth visitor since it opened its doors only six months ago. In fact, the existence of a modern arena and the ongoing development boom that is happening downtown were likely key factors in the decision to locate the games in Sacramento this year.
"In the past, the NCAA determined Sacramento was not equipped for a tournament, but today we know that March Madness will thrive in our city," said Kings Owner Vivek Ranadivé when it was announced that Sacramento had been selected to host the men's championship tournament. Construction of the arena and other projects downtown has spurred further development in the area, including restaurants and hotels seeking to capitalize on this new traffic.
Compared with 2010, Sacramento was in a much better position to handle a tournament like March Madness and to offer a world-class experience to the visitors who came here.
The Payoff
In total, the event brought in $5.8 million in economic activity, which includes everything from bookings at hotels to the pints of Murphy's Irish Stout that were sold at Malt and Mash. Larry Gigerich, the executive managing director of Ginovus, LLC, a site selection and economic development consultancy, believes that the long-term value of hosting televised events like March Madness is potentially much greater.
"It can't be quantified quite the same as the local economic impact, but that exposure is significant to corporate decision makers and to people like me who represent companies that are looking for new locations."
How much exposure might that be? We know that viewership totals for the 2017 NCAA tournament averaged more than 10 million viewers, making it the second-most watched tournament in 23 years. Some of the big-ticket games saw upwards of 20 million viewers. The question, then, is how much are that many eyeballs worth? For the NCAA, that number approaches $1 billion per season, which is paid by CBS Sports and Turner Sports for the broadcasting rights to the Division I Men's Basketball Championship. Put another way, in 2016, the average price to run a 30-second TV ad during a championship game ranged from $1.2 to 1.5 million, according to ad-tracking firm Kantar Media.
Building Momentum in Sacramento
For Sacramento, the hope is that by showcasing the many wonderful things about the region during the national broadcast, it will attract new businesses to the area and the jobs they bring with them. Additionally, it will help keep businesses in the region. For many reasons, this should be an easy sell. Sacramento offers incredible talent, cost effective growth, a top life science industry, and world class universities. The momentum that is building here is reaching the tipping-point described by economist Enrico Moretti at the University of California, Berkeley: "Once a city spawns some innovative companies, its ecosystem changes in ways that make it even more attractive to others."
However, in the television broadcasts during the tournament, what mattered most was the scenes of people bike riding along the Sacramento and American Rivers or relaxing with craft beers from any of the more than 40 local breweries. Scenes like these showed how livable Sacramento is, and that is good for business.
The Talent
"One of the things site selection consultants and corporate decision makers think about most when deciding where to relocate is the talent issue," says Gigerich.
Decision makers want to know whether they'll be able to attract and retain a highly educated workforce that values quality of life at least as much as they do the job itself.
"Quality-of-life issues typically have a much greater impact on projects that are trying to attract certain types of employees," says Gigerich, who notes that unlike members of previous generations, millennials often pick where they want to live first and then figure out the job second. The industries where quality of life has practically become a part of the culture itself include many of the high-tech and entrepreneurial sectors that are building momentum in Sacramento today.
Employees, and companies, are better off for it, too, says Gigerich.
"If people live in an environment where the quality of life is terrific, the cost of living is reasonable for the amenities they have in the area, that certainly makes them more productive. You see employee absenteeism is typically much lower in those locations. The other part of it is you tend to see statistically less turnover," he adds. "It just creates a more stable workforce overall. I think that's a great thing for a community as well. It makes the community less transient than you might see in other places."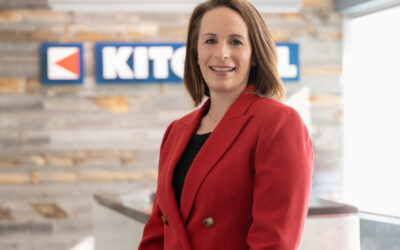 Wendy Cohen is President of Sacramento-based Kitchell CEM and a member of GSEC's Board of Directors. Learn more about why she values economic development, working with GSEC and living and working in the Greater Sacramento region.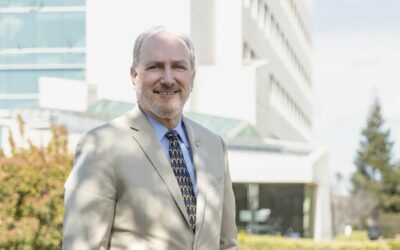 Michael Korpiel is the President – Sacramento Market at Dignity Health, President/CEO at Mercy San Juan Medical Center and a member of GSEC's Board of Directors. Learn more about why he values economic development, working with GSEC and living and working in the Greater Sacramento region.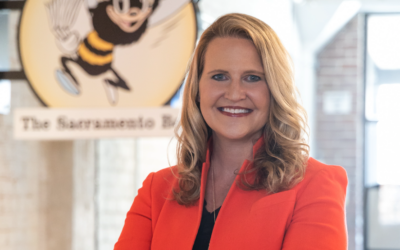 Colleen McCain Nelson is a Executive Editor / Regional Editor for California at The Sacramento Bee and GSEC Board of Director. Learn more about why she values economic development, working with GSEC and living and working in the Greater Sacramento region.