Sacramento State & Greater Sacramento Lead the Fight for Education
May 18, 2016
#standwithCSU Requires $101 Million from State
Sacramento, CA – Sacramento State University President Dr. Robert Nelsen and Greater Sacramento President & CEO Barry Broome were part of a hands-on effort at the California State Capitol to pressure state lawmakers to add $101 million to CSU's budget.
"The seriousness of this need can't be understated," Broome said. According to the Public Policy Institute of California, the state will be short 1.1 million college graduates by 2030 if current trends persist. One in ten employees in California is a CSU graduate, with one of out every 20 Americans with a college degree having earned it from CSU.
Sacramento State and the rest of the CSU system have to turn thousands of qualified students away due to lack of space and professors.
With additional funding the CSU system received for the 2015/16 academic year, 12,000 additional students were admitted. 5,200 new course selections were also added.
"Education is a baseline," Broome said. "Without a strong and consistent flow of college graduates into the workforce, California and Greater Sacramento in particular become less competitive. And we can't afford that."
Fifty-five percent of all CSU buildings are more than 40 years old. That means essential systems such as electricity and climate control have long passed the end of their useful lives. Overuse and inadequate maintenance, combined with the age of the buildings, have put the infrastructure investments at risk. The cost of the deferred maintenance backlog on the Sacramento State campus is nearly $163 million. Key items such as roof and elevator upgrades pose potential hazards to students, faculty, and staff.
Maintenance is one part of Sacramento State's infrastructure concerns. Buildings designed pre-1976 provide for very few of the tech-heavy needs students and faculty require in 2016. Not only has technology progressed unrecognizably since Jimmy Carter was President, the nature of the subjects being taught have made radical advances. Science, engineering, information technology, all of these disciplines
Developing California's next leaders requires their ability to get hands-on training in the technology
42% of new campus buildings constructed since 1990 have be done with non-state funds.
"Sacramento provides an exceptional locale as well as a base of operations with a good quality of life and stable business climate," Hucks said. "We anticipate cost savings over time with this transition and believe it will add to shareholder value over the long term."
Flippbox will be located within an area of Sacramento's Midtown "Innovation Zone." As strong proponents of adaptive reuse, the company is finalizing details to restore Sacramento's historic Eastern Star Building as their headquarters.  The company's new location provides the ability to recruit the best and brightest in the industry as part of its initial staff of 25. Sacramento is younger than other markets, including San Francisco, San Jose, and Seattle, with millennials making up nearly 42 percent of the working age population. Powerhouse educational institutions including UC Davis and UC Berkeley are consistently producing a highly educated workforce, as are California State University institutions and community college systems.
"The Los Rios Community College District welcomes Flippbox to Sacramento and in no time I expect Flippbox to be returning the favor, welcoming our graduates through its front door to bolster its workforce," said Los Rios Chancellor Dr. Brian King.
"With their hands-on education, Sacramento State's engineering and computer science students are thrilled to hear that Flippbox is relocating to Sacramento," said University President Robert S. Nelsen. "Our graduates want to stay and work in their hometown. Now they will have an even better chance to do so."
In choosing Sacramento over the Bay Area, Flippbox is taking advantage of the Capital Region's low cost of doing business. Sacramento's office lease rates are less than half the cost of San Francisco's and housing is one-third the cost. This means a more profitable bottom line for the company and increased spending power for employees. Proximity to the Bay Area offers access to additional assets and talent, with a shared workforce of 208,000 employees between the two regions.
"The region anchors a 'Sustainability Corridor' that links the state capital with Silicon Valley and the Bay Area," said Barry Broome, President and CEO of the Greater Sacramento Economic Council. "We give people the most efficient and productive access to the California market.  Businesses in California make more money here than in most states in America. We are only 90 minutes from the Bay Area and Silicon Valley. We offer access to the most innovative market in the world and we do this with Chicago prices."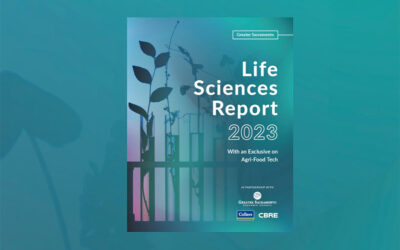 Greater Sacramento is seeing accelerating momentum in its life sciences industry. Ranked the number two market in the country for life sciences growth this year, Sacramento is home to a burgeoning science-driven innovation cluster anchored by UC Davis, the number one U.S. university for agriculture and forestry and veterinary medicine.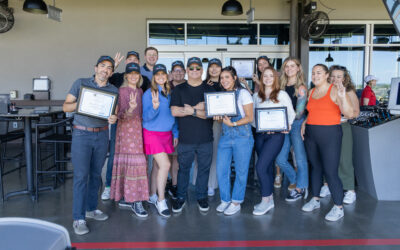 GSEC took home four awards and received top honors at the Annual International Economic Development Council (IEDC) Conference.

The Greater Sacramento Economic Council (GSEC) is diligently working on launching a new regional brand for business and running surveys now through October 26 to solicit input from the community on what makes the region the best place to live, work and do business. Survey participants will be entered to win one of five $50 gift cards.