Sacramento Region Must Focus on Jobs to Ensure a Brighter Future
December 12, 2016
By Pat Talamantes and Dave Lucchetti – Special to The Bee
During the past year, we have witnessed many leaders in the Sacramento region stepping forward to take ownership of the strategic vision for our market.
We have served as chairman and vice chairman of the board for the Greater Sacramento Economic Council. It is astounding to see what has been accomplished in such a short period. We are especially heartened by the collaboration among business and political leaders in our region.
The Greater Sacramento organization is a public-private partnership. It includes over 38 corporate CEOs, six counties, 13 cities and more than 200 small business investors to collectively tackle one mission: driving growth and innovation in Sacramento's economy.
Creating a dynamic organization with one focus requires a partnership like no other. Private and public sector leaders have come together around that strategic mission. Seeing everyone work together and grow has been an inspiring experience, one that will continue to energize all people who aspire for a better, brighter Sacramento region.
We need to continue operating on facts, data and evidence as we compare ourselves with other successful communities. If businesses and elected leaders in our community dare to be bold with their ideas, they will propel our economy forward.
WE MUST REVERSE AN ALARMING STATISTIC: AMONG AMERICA'S TOP 25 METROPOLITAN AREAS, GREATER SACRAMENTO HAS THE SECOND HIGHEST YOUTH UNEMPLOYMENT RATE IN THE COUNTRY.
Greater Sacramento helped 11 companies move to our region, including two new innovative tech companies, both of which are backed by prominent venture capitalists Tim Draper and Marc Benioff, the CEO of Salesforce. These projects, which are not without risk, rely on our educated labor force and offer the potential for immense returns for our region.
The Greater Sacramento Economic Council has met with more than 500 businesses in the Bay Area and throughout the nation in the past year. In addition, it has helped more than 140 companies evaluate the Greater Sacramento region as a location to grow. This outreach has led to invaluable relationships with CEOs and policymakers across the Bay Area.
Greater Sacramento's recent partnership with the Bay Area Council solidifies a strategic plan and initiative to work as a single high-performing market. The Bay Area Strategic Plan will advance and develop a civic, business and policy platform to integrate the Bay Area and the Capital Region. If we work as one market, Sacramento will not only be a center for public sector jobs, but also will take part in the most innovative economy in the world.
We're looking forward to working with Mayor-elect Darrell Steinberg and other leaders to create more jobs in our area. We must reverse an alarming statistic: Among America's top 25 metropolitan areas, Greater Sacramento has the second highest youth unemployment rate in the country, according to 2015 U.S. Census data.
More jobs will help families struggling at the bottom of the economic ladder. We understand that the poorest 20 percent of households have seen their average income drop by almost 25 percent since the recession. One reason for this disturbing reality is that our economy doesn't provide enough jobs outside of government.
Bottom line: we must put employment first. We can't continue to ignore the competition. States such as Texas and Arizona target California companies using lucrative incentive packages to lure jobs from our state.
Recently, Arizona Gov. Doug Ducey made a trip to California for the Atieva deal, which resulted in the Sacramento region missing out on 2,000 jobs and a $700 million auto plant. It's not the first time our region didn't capitalize on an opportunity; Nevada put together a $1.25 billion incentive package for Tesla's gigafactory.
The Sacramento region has much to look forward to in the coming New Year. But the Greater Sacramento Economic Council can't do it alone. We need state and local officials to fight for jobs for our citizens and for future generations. As the chairman and vice chairman of the board, we hope you will join us in supporting bold, creative approaches that will affect real progress in our economic future.
Pat Talamantes is president and chief executive of The McClatchy Co., publisher of The Bee. Dave Lucchetti is CEO of Pacific Coast Building Products. They can be reached at info@greatersacramento.com.
Read more here: http://www.sacbee.com/opinion/op-ed/article119837673.html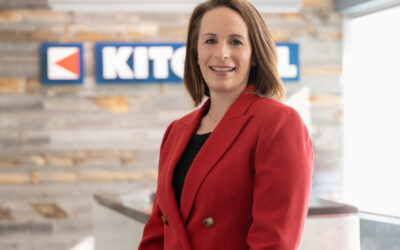 Wendy Cohen is President of Sacramento-based Kitchell CEM and a member of GSEC's Board of Directors. Learn more about why she values economic development, working with GSEC and living and working in the Greater Sacramento region.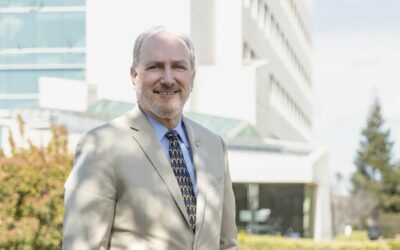 Michael Korpiel is the President – Sacramento Market at Dignity Health, President/CEO at Mercy San Juan Medical Center and a member of GSEC's Board of Directors. Learn more about why he values economic development, working with GSEC and living and working in the Greater Sacramento region.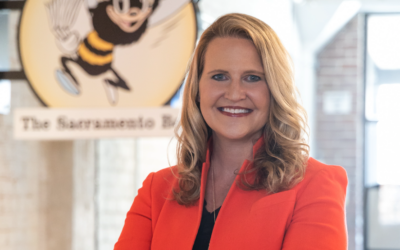 Colleen McCain Nelson is a Executive Editor / Regional Editor for California at The Sacramento Bee and GSEC Board of Director. Learn more about why she values economic development, working with GSEC and living and working in the Greater Sacramento region.