Sacramento Embraces Urban Redevelopment Projects
October 18, 2018
Sacramento Embraces Urban Redevelopment Projects
theBrokerList October 17 — post originally appeared on Marketplace Advertiser, Reonomy.
Sacramento has earned a reputation as the "farm-to-fork" capital thanks to a thriving agriculture industry with businesses that grow, pack and produce everything from tomatoes to wine. But these days the focus is shifting from rural farm fields to an urban core is buzzing with activity.
Downtown Sacramento is experiencing a surge of development with more than $1.1 billion in public and private investment that has been made over the past decade. Some of the projects that are expected to be "game changers" for the city include:
Downtown Commons (DOCO):
This mixed-use project is taking shape on the site of the former Downtown Plaza shopping center. When it is fully complete, it will include about 1.5 million sf of office, retail, hotel and residential space. Phase one of DOCO, which included a 250-room Kimpton hotel and 45 residential units, was completed in 2017. A second phase with 630,000 sf of retail space and 250,000 sf of office space is under construction with tenants that are already open or set to open later this year.
DOCO is adjacent to the Golden 1 Center, a sports and event center that was built in 2016 to host the Sacramento Kings NBA team. The entire four-block area, including the event center and surrounding DOCO, is emerging as a vibrant entertainment destination.
The Railyards:
Located just north of downtown and south of the River District, the Union Pacific Railyards represents another major mixed-use redevelopment for the city. Plans for the 244-acre project include a mass transit hub, 5 million sf of office, 1 million sf of retail, up to 6,000 units of housing, hotels, a Kaiser Permanente medical center and a proposed Major League Soccer stadium along with park and green space. Developers are currently working on putting infrastructure in place.
These and other projects are piquing investor interest and fueling property sale transactions across the board. We looked at Reonomy data, and total property sales including agricultural land surged 73% last year from $9 billion in 2016 to $15.6 billion in 2017. Transaction volume is more subdued this year with $2.5 billion in transactions recorded during the first half of the year.
Vacant land has dominated sales activity with $8.4 billion in properties trading hands last year. Multifamily also has been generating robust sales activity with $2.3 billion in 2017, followed closely by industrial at $2.2 billion and office at $2.0 billion. Retail is trailing with $728 million in sales recorded last year, according to Reonomy data.
Both investors and developers are attracted to the healthy fundamentals that exist in the city's apartment market. Even with an estimated 2,000 new units being built this year, there continues to be strong pent-up demand from renters. Vacancies are hovering below 3 percent, which is contributing to strong rent growth at 8.7% last year, according to Marcus & Millichap.
In particular, there is strong demand coming from Millennials and empty nesters that are looking to locate in Downtown, Midtown and other urban neighborhoods in the city. One of the biggest complaints is a shortage of rental units, especially for workforce and affordable housing.
Construction is expected to start this summer on one of the central city's largest housing complexes that has been built in years. The Press Building is being developed on the site of the former Sacramento Bee parking garage at 21st and Q Streets. The project will feature 253 apartments ranging in size from 500 to 1,700-square-foot units along with ground floor retail space.
Certainly, Sacramento is more than just the farm-to-fork capital. Government continues to be a big driver to the economy for the capital city. The region also has a thriving healthcare and life sciences sector that employs more than 140,000 people among major anchors such as Dignity Healthcare, Kaiser Permanente, Sutter Health and the UC Davis Health System, according to the Greater Sacramento Economic Council.
The economic forecast for the region calls for continued job and population growth, which bodes well for demand for all types of commercial and multifamily real estate. In addition, public projects still in the pipeline, including a major renovation of the San Diego Convention Center, will continue to position Sacramento as a national and regional destination for visitors and create even more development opportunities throughout downtown.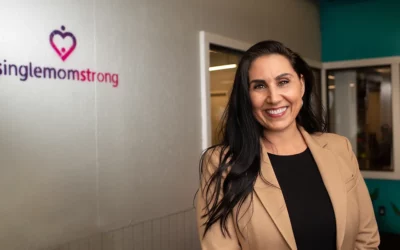 engagED

voices

feature key initiatives in the region to educate community members about the developments and critical work underway in our region. For this month's feature, we talked with Single Mom Strong Founding Executive Director, Tara Taylor, about the organization's goals and vision. Read on to learn more.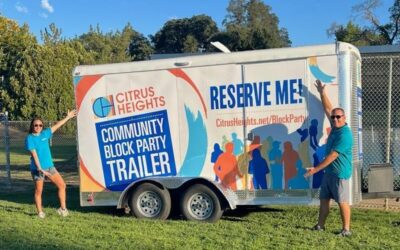 engagED voices feature key initiatives in the region to educate community members about the developments underway in our region. For this month's feature, we talked with Citrus Heights Economic Development and Community Engagement Director, Meghan Huber, about the Citrus Heights Block Party Trailer. Read on to learn more.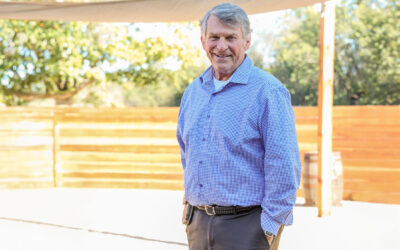 John Hidahl is District 1 Supervisor for El Dorado County and a member of GSEC's Board of Directors. Learn more about why he values economic development, working with GSEC and living and working in the Greater Sacramento region in the Q&A below.