Rocklin is Building for the Future on a Solid Foundation
March 17, 2017
The Greater Sacramento Economic Council represents a unique mix of communities across a six-county area.  Each of these counties contain unique cities that have something to offer for everyone. Rocklin is no exception. Built on a foundation of railroad and quarry
workers during the first half of the 1900's, the town has a rich history. With significant growth and development happening in South Placer county over the past 10-15 years, community leaders and elected officials have done a tremendous job of utilizing and developing their unique assets to position the City of Rocklin as a place families love to call home and easy for companies to do business.   
The opening of Quarry Park and the additional planning and redevelopment of the Quarry District symbolize the cooperative nature and shared vision of Rocklin residents, the city manager, city council, and community business leaders. Phase One of the park opened in April of 2016 and includes an amphitheater, pond, nature trails, and significant multi-use open spaces. The Marshall Tucker Band kicked-off the inaugural summer concert series that attracted people across all demographics of the community. In a short period of time Quarry Park has become a popular place for residents to come together and enjoy a beautiful space in the heart of town.  
These features of the park are just the beginning of many exciting developments to come in the near future.  There are two additional phases of Quarry Park that are already well under way.  
Phase 2:  Rocklin Adventures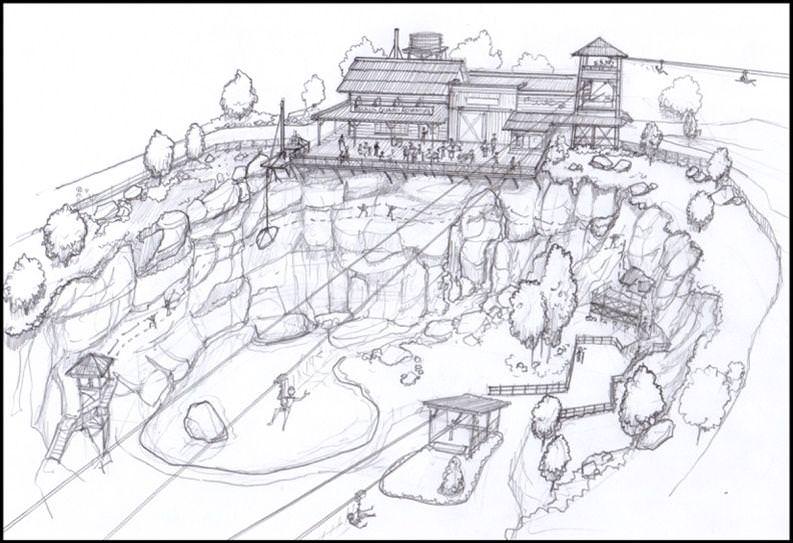 Many cities these days are trying to find ways to make their communities more attractive to families and businesses alike. Unfortunately, in some cases the end result is a fairly homogenous development plan that could be anywhere. Rocklin decided to make the best possible use of their existing assets and history and leverage that into something unique that is becoming a regional attraction and enhancing the lifestyle and recreation opportunities of their residents while stimulating new business activities. This strategy is already paying dividends as Quarry Park has attracted over 120,000 visitors.
The development of the former Big Gunn Quarry in Phase Two is also in the final planning phases and should be completed by the summer of 2017. This element of the park could transform the former rock quarry into what will be called Rocklin Adventures. Within the 90-foot deep quarry will be zip lines, climbing walls, repelling lines, and other outdoor activities with options for all ages. The rim will be anchored by a quarry-themed structured that will includes an upscale restaurant, general store, and large observation deck/dining area.
Phase 3:  Fire Station Repurpose and Mixed Use Development
A new fire station is planned near the western boarder of the park, creating the opportunity to repurpose the existing facility on Rocklin Road that is also adjacent to Quarry Park. The city is developing a mixed-use strategy that may include space for rotating food trucks, artists studios, and other potential unique retailers such as a chocolatier, hand-made ice cream shop, and art dealers. The facade of the building will also be updated to coincide with the architecture of the new structures.
Rocklin City Manager, Rick Horst, has described a "significant shift of interest" in opportunities on empty lots in and around the Quarry district as well as redevelopment of obsolete structures/businesses. When he started in his current role almost six years ago, he saw a tremendous opportunity to create and enhance the sense of place that residents love about Rocklin and makes it unique. The current development plan started with what Rick described as "baby steps." This involved cleaning up city-owned property around the district and beginning to do some beautification projects in medians, etc.  Stakeholders in the community then began to come together around the bigger vision of turning a couple of hazardous, abandoned quarries into an asset to encourage event tourism and become an economic engine for the city.  
"
Rocklin is open for business."
– Rick Horst, Rocklin City Manager
Rocklin also has the benefit of being along the Interstate 80 corridor as well as highway 65.  In these areas you will find retail shopping and restaurants that are not unique to Rocklin, but do provide important tax revenue that is important to the city from a long-term sustainability standpoint as the city continues to experience rapid growth. Since the 2000 census, Rocklin has grown from 36,000 to over 60,000 residents. The new development at the Sierra College exit along I-80 has added over one million square feet of retail in less than two years and includes Bass Pro Shop, Walmart Superstore, Target, Studio Movie Grill, and dozens of restaurants.  
These type of developments have been instrumental in helping capture almost $600 million in annual sales revenue that used to be spent by Rocklin residents in surrounding communities. The growing population needs convenient access to the volume and variety of shopping opportunities this development fulfills, but residents also want to be a part of a unique community. The ongoing developments in the Quarry District are creating that space in the heart of town that had remained dormant for so many years.  
The City of Rocklin has done a tremendous job of looking to the future while paying homage to its rich history. Long-time resident and former Mayor, Jerry Mitchell, can remember when there was one flashing stoplight in the entire town. When he first moved to Rocklin from the Bay Area in the 80's he got involved in helping lay the foundation for many of the 31 parks the city has today. He expressed how great it is to see Quarry Park and the other activities in the district revitalizing the downtown area and making Rocklin a regional destination. Jerry has maintained an active interest in these proposed developments since his time in office and credits the current leadership of the City Manager and City Council for responding to the desires and interests of the residents and articulating a bold vision for the Quarry District. His final comment on the Quarry Park:  
"People are going to have a really fun time here."
 -Jerry Mitchell, Rocklin resident and former Mayor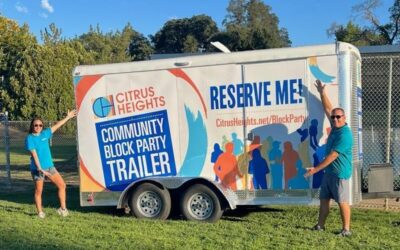 engagED voices feature key initiatives in the region to educate community members about the developments underway in our region. For this month's feature, we talked with Citrus Heights Economic Development and Community Engagement Director, Meghan Huber, about the Citrus Heights Block Party Trailer. Read on to learn more.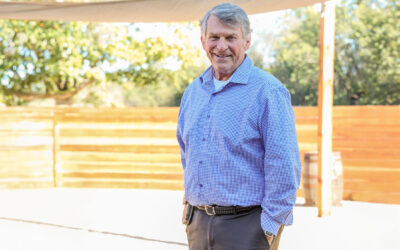 John Hidahl is District 1 Supervisor for El Dorado County and a member of GSEC's Board of Directors. Learn more about why he values economic development, working with GSEC and living and working in the Greater Sacramento region in the Q&A below.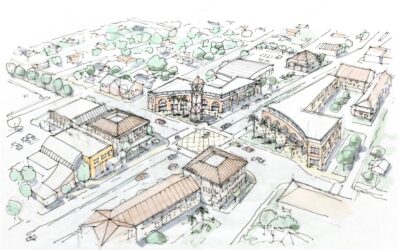 engagED voices feature key initiatives in the region to educate community members about the developments underway in our region. For this month's feature, we talked with GSEC Board Member, Dwayne Crenshaw, President and CEO of the Greater Sacramento Urban League about the exciting project "Hub in the Heights" being led by GSUL. Read on to learn more.