MyFloraDNA opens new Sacramento headquarters to support rapid growth
03/30/2023
(Sacramento, CA)—MyFloraDNA, a leading cannabis agriculture technology company, is opening its new headquarters in Sacramento in April.  The new headquarters located at 1451 River Park Drive will allow the company to keep pace with its rapid growth. The facility boasts over five thousand square feet of space, which significantly increases the company's capacity for both lab operations and business administration.  The company recently passed a key milestone of completing 100,000 plant pathogen tests for its clients, and this new expanded facility is critical to accommodate the continued growth the company anticipates this year.   
Dr. Angel Fernandez, MyFloraDNA CEO and Co-Founder commented, "Demand for our best-in-class analytical testing services continues to grow, and this new location enables us to increase our testing capacity, grow our team, and also continue extending our research and development efforts. We are constantly seeking to expand our horizons and improve our product offerings for the cannabis industry."
Customers who submit samples for analysis should begin using the new address for all shipments starting April 15th.
To date, MyFloraDNA has completed more than 110,000 plant pathogen detection samples from Cannabis cultivation facilities within the US. The company is experiencing rapid growth both in California and across the US, and is preparing to expand internationally this year.
About MyFloraDNA: Founded in 2019 by plant scientist Dr. Angel Fernandez, MyFloraDNA is a leading agriculture technology company based in Sacramento, California specializing in plant pathogen detection testing and DNA fingerprinting for cannabis cultivators. The company is committed to providing cutting edge tools for the budding cannabis and hemp industries, with a focus on helping our clients to improve financial performance and reduce operational risks through the use of our ever expanding suite of services.
For more information, contact us at (530) 220-8754 or hello@myfloradna.com.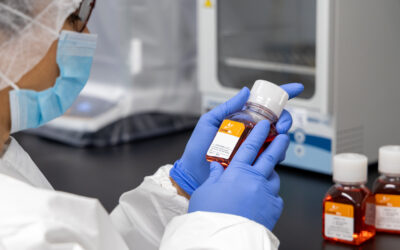 Gemini Bioproducts, LLC ("GeminiBio"), today announced the opening of a new, state-of-the-art cGMP manufacturing facility and warehouse in West Sacramento, California.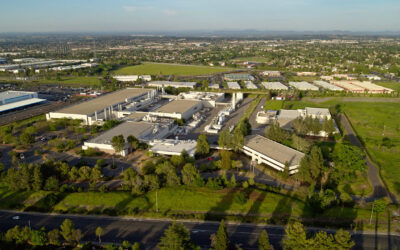 Bosch, the Fortune 500 German multinational engineering and tech company, has announced plans to acquire TSI Semiconductors in Roseville, CA near Sacramento. Bosch intends to invest more than $1.5 billion in the site and convert the facilities to state-of-the-art processes.