Medical company expansion deal in Roseville nominated for award
(Sacramento, CA) – Commercial real estate giant Cushman & Wakefield are being recognized for their work with the Greater Sacramento Economic Council (GSEC) as well as Roseville city officials in securing the expansion of medical technical company Penumbra into the Greater Sacramento region. The Penumbra deal has been nominated for "Best Lease Transaction" in NAIOP's annual "Best of the Bay" awards dinner.
By collaborating with GSEC, officials from the City of Roseville were able to meet with Penumbra's executive team during their site selection process to showcase the economic opportunities and benefits of expanding to Roseville. Roseville Electric Utility leaders provided information on their low rates, and reliability. The City of Roseville also facilitated the tenant improvement (TI) process and welcomed Penumbra into their community at their annual Chamber of Roseville event.
"The cost of doing business in Roseville is consistently among the lowest in the state," said John Allard II, Mayor of Roseville. "We own and operate our own electric and water utilities, as well as public safety, parks, libraries and public works services. This allows for a streamlined permitting process for new business coming to Roseville. Roseville Electric's award-winning reliability was key to Penumbra's decision to come to Roseville."
Penumbra, which is headquartered in Alameda, is expected to initially bring 250 jobs to Roseville in the first three years of operation and is anticipated to ultimately create up to 1,200. Their 160,000 sq. ft. space will include office, research and design space.
Ron Thomas, Executive Director of the Sacramento office of Cushman and Wakefield said, "Sacramento continues to offer wonderful opportunity for both companies and investors alike who remain drawn to the region – particularly from the Bay area due to its proximity together with its quality real estate, affordable living and overall lifestyle. We are thrilled that Penumbra has selected Sacramento to both establish and grow their presence into the future." He added, "Roseville Innovation Park is a beautifully updated Class A project with numerous amenities, including retail, entertainment and residences, within a short distance, plus a newly installed outdoor recreation, dining and break-out space. As one of the premier submarkets in Greater Sacramento, Roseville offers a wide variety of amenities, services, and activities/attraction. Another significant benefit to the area is that its municipal-owned utility provides power to both businesses and residences at affordable rates."
Agents at Cushman & Wakefield recognize the large presence of the health care industry in Greater Sacramento and the opportunities for growth. Greater Sacramento has a steady pipeline of talent in the region that leading health care, life sciences, startups, biotech and medical device companies are looking to tap.
Sacramento-based MarketOne Builders was the construction partner that Penumbra chose at the early stages of design in order to complete their medical device manufacturing facility in Roseville. Under an extremely tight schedule, MarketOne and their design-build trade partners worked early to confirm Penumbra requirements, release equipment, and work 6 days per week to deliver the critical first phase on time. Penumbra Director of Production Vince Kramer commented that he was "extremely impressed with the team's efforts to achieve the final goal".
"We were proud to partner with Penumbra, Strada, Comstock Johnson Architects, Project CM, and consulting firm Stanton Engineering for this project," said James Fitzgerald, MarketOne Builders' Director of Project Development.

"The recognition by NAIOP – a leading organization for developers, owners and investors means that we are doing something right. The power of the community of Roseville collaborating with GSEC and agents at Cushman & Wakefield is exemplified in this Penumbra deal and by this nomination," said Barry Broome, President & CEO of GSEC.
Penumbra held their ribbon cutting last month.
About the Greater Sacramento Economic Council
The Greater Sacramento Economic Council is the catalyst for innovative growth strategies in the Capital Region of California. The organization spearheads community-led direction to retain, attract, grow and scale new businesses, develop advanced industries and create jobs and investment throughout a six-county region. Greater Sacramento represents a collaboration between local and state governments, market leaders, influencers and stakeholders, with the sole mission of driving economic growth. The Greater Sacramento region was founded on discovery, built on leadership and fueled by innovation.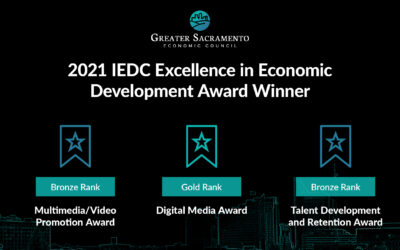 Greater Sacramento Economic Council (GSEC) was awarded one Gold Rank and two Bronze Ranks in the 2021 Excellence in Economic Development awards. GSEC won two awards related to its #NextOutWest campaign: a Gold Rank in the category of Digital Media for the multichannel marketing and PR campaign and a Bronze Rank in the category of Multimedia/Video Promotion for its campaign video. Finally, the organization was awarded a Bronze Rank in the category of Talent Development and Retention for its Digital Upskill Sacramento program. The honors were presented today at an awards ceremony during the IEDC Annual Conference.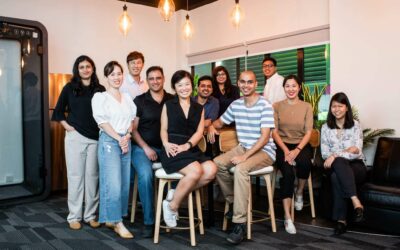 TurtleTree has officially opened its new R&D facility in California's state capital. Located in West Sacramento, this 24,000-square-foot building will house a world-class research hub showcasing the company's extensive array of innovations and cell-based technologies.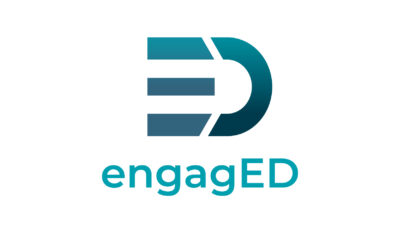 The Greater Sacramento Economic Council (GSEC) announced the leading economic development organization will launch a new community engagement and events program called engagED.