McKesson Chooses Roseville, California, for New Distribution Facility
August 1, 2017
McKesson Medical-Surgical to build 316,100-square-foot warehouse by fall, keeping jobs in California
Roseville, CA — After a multi-state selection process, McKesson, the oldest and largest healthcare company in the nation, selected Roseville, Calif., to locate a 316,100-square-foot, state-of-the-art warehouse distribution facility.
McKesson Medical-Surgical, an affiliate of the McKesson Corporation, expects to employ 166 people in logistics and material handling jobs at the facility. The company plans to start hiring this fall. The site is expected to be operational in mid-2018.
The project involved a joint effort between the Greater Sacramento Economic Council, the City of Roseville and Panattoni Development Company. The partnership exemplified the kind of effort needed to attract key industries to the Sacramento region.
McKesson evaluated other markets out of state but valued remaining in the greater Sacramento area, where McKesson Medical-Surgical currently operates two smaller distribution centers which will be consolidated into the new facility. Additionally, the Sacramento region provides access to key customers for McKesson Medical-Surgical.
"This project is a key part of our Bay Area California Jobs Matter Campaign," Greater Sacramento CEO Barry Broome said. "We are glad to see McKesson's investment into Roseville, one of our flagship communities. Additionally, this is another win for our national site-selection program, which has our region building a national brand."
The City of Roseville completed the permitting process in a record time of 143 days, which included planning and entitlements, environmental review, plan review, and permit issuance. Roseville continues to emphasize speed and efficiency in order to help companies get up and running.
"The most critical selection component was Roseville's unique and concurrent permitting processes, which allowed us to receive our planning entitlements, environmental review, building and civic plan approval in 143 days," said Tim Schaedler, Northern California Partner for Panattoni Development Company. "For a project of this scale, that's a lightning-fast turnaround in the development world."
"We're pleased to grow our presence in northern California," said Brad Hilton, Senior Vice President, Customer Experience for McKesson Medical-Surgical. "Locating in Roseville provides greater access to our customers and key markets and enables the expansion of our private fleet operations in the region. It also creates an opportunity for us to continue to invest and add to our workforce in a region where we've operated for many years."
"Health care is Roseville's No. 1 industry sector, and we're thrilled to welcome McKesson to our region," said Mayor Susan Rohan. "We look forward to having both the company and its employees contribute to our community's prized quality of life."
McKesson Medical-Surgical delivers medical supplies and pharmaceuticals to healthcare providers across the spectrum of care through its national distribution network and the industry's largest private fleet.
About the Greater Sacramento Economic Council
The Greater Sacramento Economic Council is the catalyst for innovative growth strategies in the Capital Region of California. The organization spearheads community-led direction to retain, attract, grow and scale new businesses, develop advanced industries and create jobs and investment throughout a six-county region. Greater Sacramento represents a collaboration between local and state governments, market leaders, influencers, and stakeholders, with the sole mission of driving economic growth. The Sacramento Region was founded on discovery, built on leadership, and fueled by innovation.
About the City of Roseville, Calif.
Recognized for its business-friendly environment, quick turnarounds, low costs, and innovative public-private partnerships, the city of Roseville is a regional job center and economic powerhouse. The city is one of only a few full-service cities in California, owning its own electric, water, wastewater, and solid waste utilities, which keeps costs low and reliability high. Roseville appeals to people in all stages of life, named in 2017 as the best city in California to raise a family, the 4th most popular place in the country for millennials to buy homes, and one of the top 25 places to retire in America. Housing options and affordability, educational excellence, quality of healthcare, extensive civic and social amenities, and a robust economy make it one of the most desirable places in the country to call home.
About McKesson Medical-Surgical:
McKesson Medical-Surgical Inc. is an affiliate of the McKesson Corporation. McKesson Corporation, currently ranked 5th on the FORTUNE 500, is a global leader in healthcare supply chain management solutions, retail pharmacy, community oncology and specialty care, and healthcare information technology. McKesson Medical-Surgical works with health systems, physician offices, extended care providers, in-home patients, labs, payers and others across the spectrum of care to build healthier organizations that deliver better care to patients in every setting. McKesson Medical-Surgical helps its customers improve their financial, operational, and clinical performance with solutions that include pharmaceutical and medical-surgical supply management, healthcare information technology, and business and clinical services. For more information, visit mms.mckesson.com.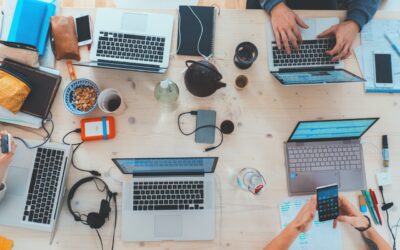 The Greater Sacramento Economic Council (GSEC) announced the organization will launch a robust entrepreneurship initiative during Global Entrepreneurship week within the organization to foster and expand the startup ecosystem within the Sacramento region. Over the past five years, 12.17B in growth capital was invested in the Sacramento region.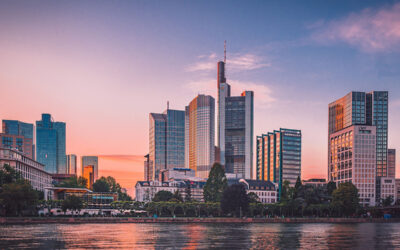 The Greater Sacramento Economic Council (GSEC) and the Sacramento International Airport are excited to announce the launch of Globalizing Greater Sacramento, its groundbreaking international foreign direct investment (FDI) strategy in collaboration with the Sacramento International Airport (SMF).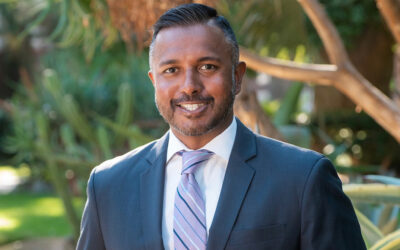 The California Mobility Center (CMC), a nonprofit public-private partnership aimed at bringing a zero-emission innovation hub to the Greater Sacramento area, today announced Orville Thomas has been named as Chief Executive Officer.