BUSINESS, FEATURED, TALENT
What Is It Like to Relocate to the Sacramento Region?
August 22, 2017
The economy in the greater Sacramento area is booming, and for good reason.
The most recent census published by the U.S. Census Bureau shows that Sacramento county had the highest rate of employment growth between 2012 and 2013 when compared with the 50 largest counties in the United States. The growth rate was found to be 5.5 percent.
For comparison, Travis county, home to the fast-growing city of Austin, Texas, came in at second with a 4.9 percent growth rate in employment. Further, San Francisco county was attributed by the Bureau to have a growth rate of 3.8 percent over the same period.
And thanks to the hard-working spirit of people in the greater Sacramento area, the trend of growth has continued straight through to 2016 and beyond.
Numbers pouring in from this year show that recent job growth has reached 2.27 percent, up by almost a percent when compared to the national average. Looking forward, the expected 10-year future job growth is 38.34 percent, again above the national average forecast.
These numbers are all great, but the question remains. Why has the greater Sacramento area benefited from such high growth? Well, the answer lies in the entrepreneurs and business owners who've flocked to the region.
In fact, two local entrepreneurs in particular, Hardeep Gulati, the CEO of PowerSchool, and Sheri Atwood, CEO of SupportPay, show us that businesses large and small can flourish in Sacramento.
Technology Education Platform PowerSchool
PowerSchool is the number one leading education technology platform for K-12, helping more than 24.5 million students, 43 million parents, and over 67 million users in over 70 countries around the world. The company's technology solution creates an all-in-one tool for student growth and also closes the loop between the classroom and the students' families.
However, this tech company didn't start in Silicon Valley.
"PowerSchool has been around for almost 20 years now," Hardeep says. "It started in Folsom as a technology startup and was bought by Apple in 2000. Last year, PowerSchool became standalone and I was brought in to run the company."
Hardeep tells us that he was originally based in the California Bay Area with Oracle and most recently in Florida before moving to Folsom. "It's nice to come back to California but I'm glad I'm here rather than in San Francisco with the craziness of traffic and the quality of life. It's great to be based in the Sacramento area."
From the time Hardeep moved to Folsom and took over as CEO of PowerSchool, the Sacramento county business has more than doubled its staff. In fact, they organically hired 200 people in the Folsom area alone. Most of the local hires came from college campus recruiting for a multitude of roles.
In addition to the lower cost of living and the equal amount of professional opportunities, a lot of new hires are coming to PowerSchool and Folsom because of the company's mission. "The attraction is the work we're doing in education. There's a lot of passionate people who are excited about working on technology in education because it has a chance to affect a kid's life."
The amazing growth of PowerSchool forced the company to upgrade its facilities in the Folsom area. Hardeep jokes that it's now possible to walk, bike, drive, or even kayak to work.
"There's a lot of collaboration and innovation that comes from our new location. When new employees come to our facility they fall in love with it." Hardeep says that there are good companies and good jobs in the greater Sacramento area and that he's proud to help fuel the region's growth.
When asked about his passion for technology and education, Hardeep tells us that he has kids of his own. "One in middle school, one in elementary school, and one who'll go to elementary school in the next few years. I see the value as well as the challenges that schools are facing. My passion comes from seeing that gap and trying to revolutionize the K-12 education system."
"After we came to Sacramento, we were able to close our series A, we raised over $4 million dollars. One investor was in Sacramento, Moneta, but we also got investments from Washington DC, Chicago as well as Silicon Valley."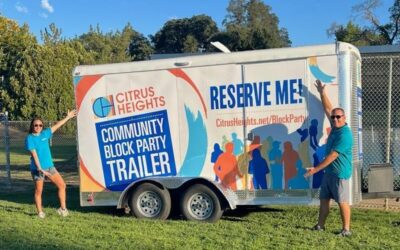 engagED voices feature key initiatives in the region to educate community members about the developments underway in our region. For this month's feature, we talked with Citrus Heights Economic Development and Community Engagement Director, Meghan Huber, about the Citrus Heights Block Party Trailer. Read on to learn more.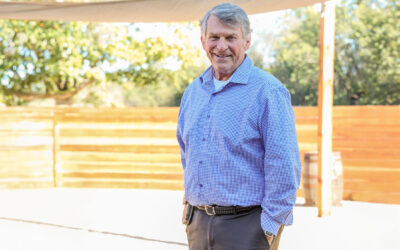 John Hidahl is District 1 Supervisor for El Dorado County and a member of GSEC's Board of Directors. Learn more about why he values economic development, working with GSEC and living and working in the Greater Sacramento region in the Q&A below.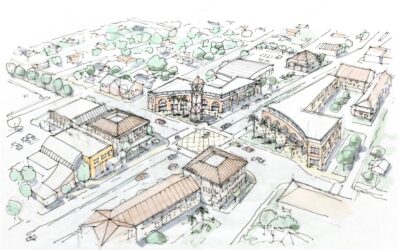 engagED voices feature key initiatives in the region to educate community members about the developments underway in our region. For this month's feature, we talked with GSEC Board Member, Dwayne Crenshaw, President and CEO of the Greater Sacramento Urban League about the exciting project "Hub in the Heights" being led by GSUL. Read on to learn more.