Japanese Electric Vehicle Component Maker Selects West Sacramento as US Headquarters
January 17, 2018
Mikuni Color Ltd. has selected West Sacramento for its first U.S. manufacturing facility and U.S. headquarters office. Mikuni Color Ltd. was established in Osaka, Japan in 1963. It produces synthetic organic industrial dispersion ink at its plant in Himeji, Hyogo, Japan. Mikuni Color dispersion ink products are used in electric vehicle batteries, color filters for TV or display, ink jet printers, pens and other consumer products. The Mikuni Color U.S. facility will supply products for manufacturing lithium ion batteries.
"Our products will be used in electric vehicles and lithium ion batteries, reducing carbon dioxide emissions and increasing sustainable development. Increased demand for electric vehicles will contribute to sustainable development, which is becoming more and more important. One answer is energy harvesting and lithium ion batteries will play a vital role," said Kozo Kishida, CEO, of Mikuni Color U.S.A.
Mikuni Color has moved into a 21,000 square foot facility in West Sacramento's Riverside Centre, where the company is in the process of building its production line and offices. 
"We are pleased to welcome Mikuni Color USA to West Sacramento's international manufacturing community," said Mayor Christopher Cabaldon. "Mikuni's innovation has positioned them to grow with California's expanding electric vehicle market. Landing Mikuni Color is a significant win for West Sacramento and California".
Mikuni Color chose West Sacramento for its strategic location, business assistance and guidance in obtaining California business incentives.
"The City helped at every step of the way, which was very important," said Mikuni's Kishida.
Mikuni Color was assisted through a collaboration between the Greater Sacramento Economic Council, the City of West Sacramento, the Governor's Office of Business and Economic Development, Colliers International and Pacific Gas and Electric Co.
"Manufacturing companies such as Mikuni Color are important and vital to our region and the future of the electric vehicle market," Greater Sacramento Economic Council CEO Barry Broome said. We are thrilled that this company out of Japan chose to locate to our region. This will continue the state's global leadership in developing sustainable solutions that lower gas emissions and carbon footprints."
The City of West Sacramento wants to highlight key players who helped bring the project to life, who include: Barry Broome and John Krueger, Greater Sacramento Economic Council; Tom Tyer and Hitoshi Takahashi, Colliers International; Emily Burgos and Diane Banchero, Governor's Office of Business and Economic Development; Armando Navarro with Pacific Gas & Electric; and Brian McKrell, Westcore Properties.
This is the third Japanese company to choose West Sacramento for its U.S. headquarters and manufacturing in the last four years. Mikuni Color U.S.A. joins Nippon Shokken U.S.A. and Shinmei Foods U.S.A., which established facilities here in 2013 and 2015 respectively.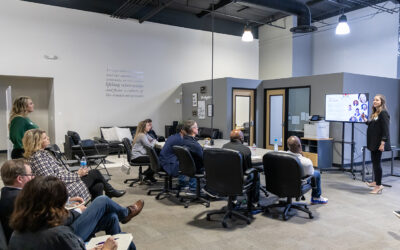 Extend your runway in Greater Sacramento with up to 30% in startup cost savings while maintaining connection to Bay Area investors just 90 miles away.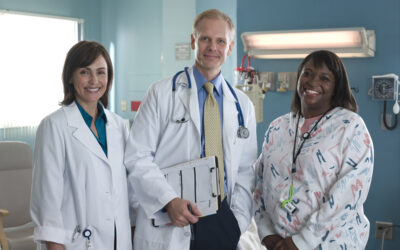 Healthcare workers are heroes. During the pandemic, safety net clinics offered telehealth services to reach the community. Doctors, nurses, and pharmacy staff vaccinated residents against COVID-19 by the millions. We saw great efforts from our healthcare system during a hard time.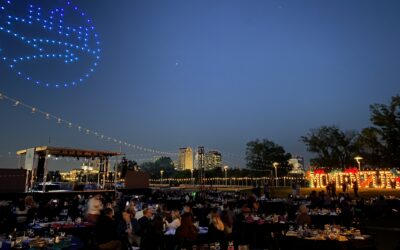 Learn more about the 2022 Greater Sacramento Annual Celebration and our award winners.