EXPLORE OUR PARTNER COMMUNITY:
砂金県
Top 5
for population growth in California
Top 3
for quality of life in California
49.9%
of population has an associate degree or higher
Placer Life – About people and places
Stretching along Interstate 80 from the Sacramento Valley to the majestic Sierra Nevada and Lake Tahoe, our geography and the lifestyle opportunities it affords are unmatched. Placer County routinely ranks in the top five for growth, quality of life and healthiest counties in California. A wide variety of housing types and environments, an extremely well-educated workforce, year-round recreation and an elevation change from 90 to 9,000 feet in a 90-minutes' drive – need we say more? Our fiscal health is equally strong and includes the outstanding cities and towns of Auburn, Colfax, Lincoln, Loomis, Rocklin and Roseville within our boundaries, and we have room to grow!
Placer County locations: 90 feet to 9000 feet in 90 minutes.
Placer County extends from just east of the state capital of Sacramento to the north shore of Lake Tahoe at the Nevada border – that's 90' to over 9000' in 90 minutes. Placer County is fueled by its rich 49er mining history and is a buffet of potential when it comes to visual storytelling.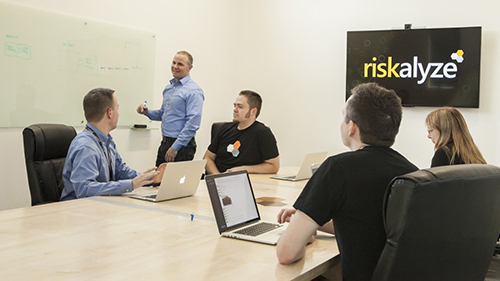 Riskalyze
Fintech
Headquartered in Placer County, this startup grew from four employees to 225 in just five short years and became the top tool in the vertical market they serve.
Financial and Real Estate Services
Connect with Placer County