$5 billion
ongoing annual
economic impact
500,000+
sq. ft. of life science anchored lab space
$50 million
received in incentives
UC Davis' Aggie Square is a mixed-used innovation district adjacent to the UC Davis Medical Center in Sacramento. Phase I will be a capital investment of $1.1 billion and add 1.2 million square feet of development by late 2024. Project plans include over 1 million square feet of research, wet labs, commercial space and housing. Anchor tenants include Amazon Web Services.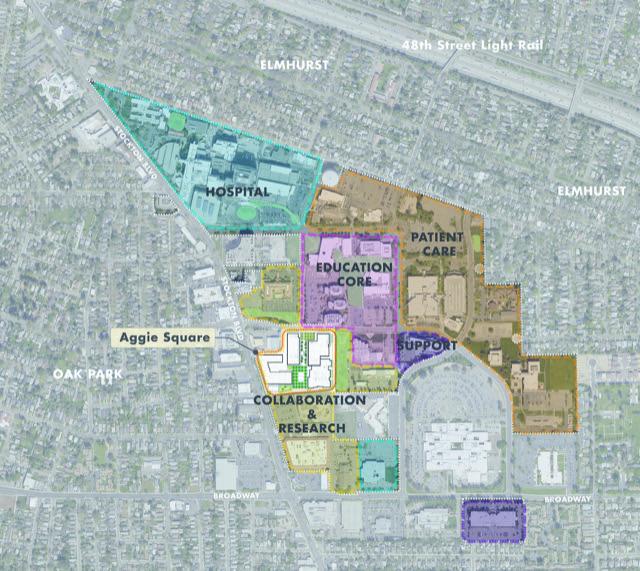 683,000 square feet of science, technology, research and engineering space with 500,000 square feet designated to lease to private companies
53,000-square-foot rehabilitation hospital
122,000 square feet of classroom and office
285 multifamily units for university-affiliated individuals
28,000 square feet of community-serving ground floor space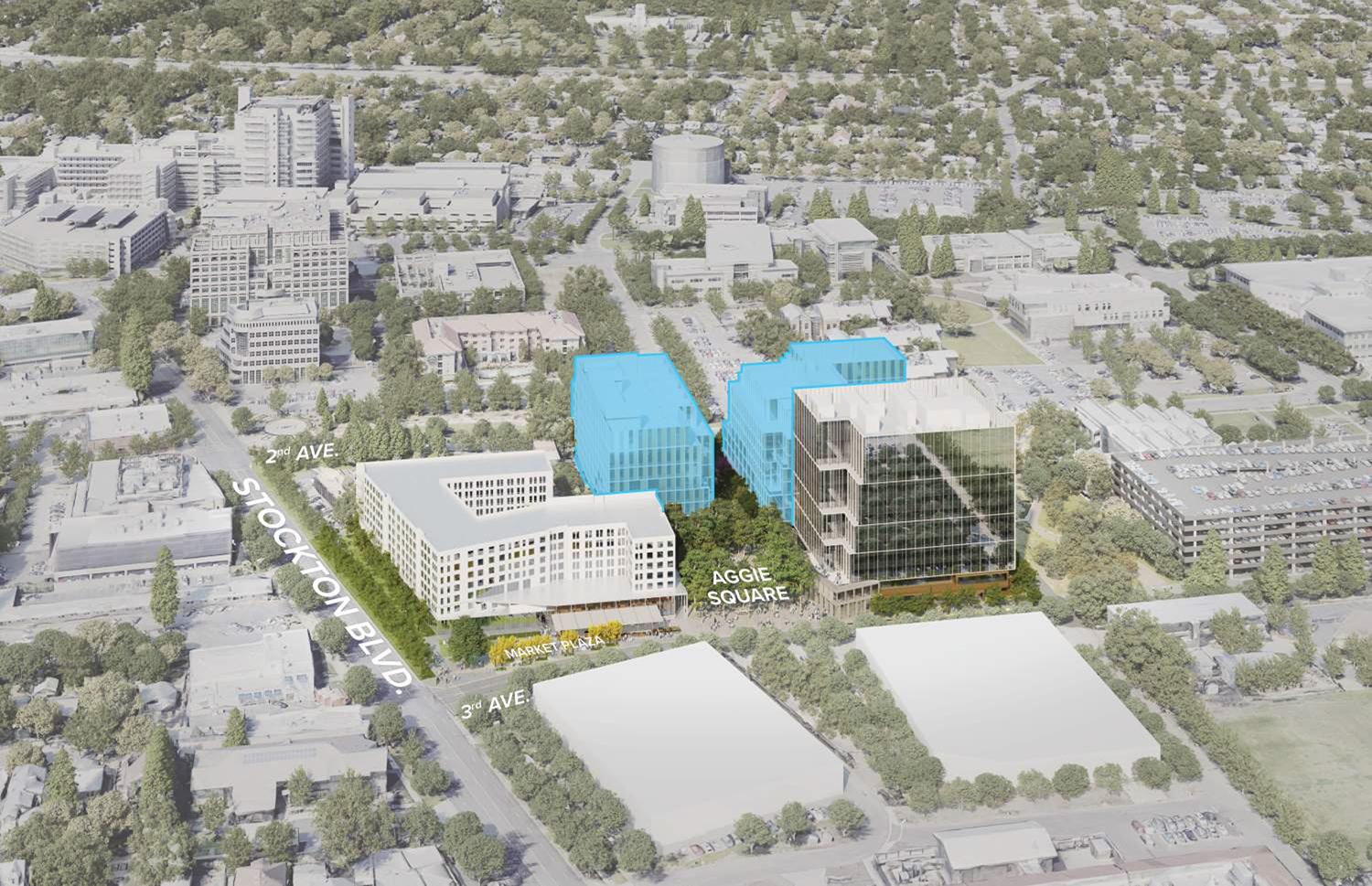 Life sciences, technology and engineering: More than half a million square feet for state-of-the-art labs, incubators, accelerators and more.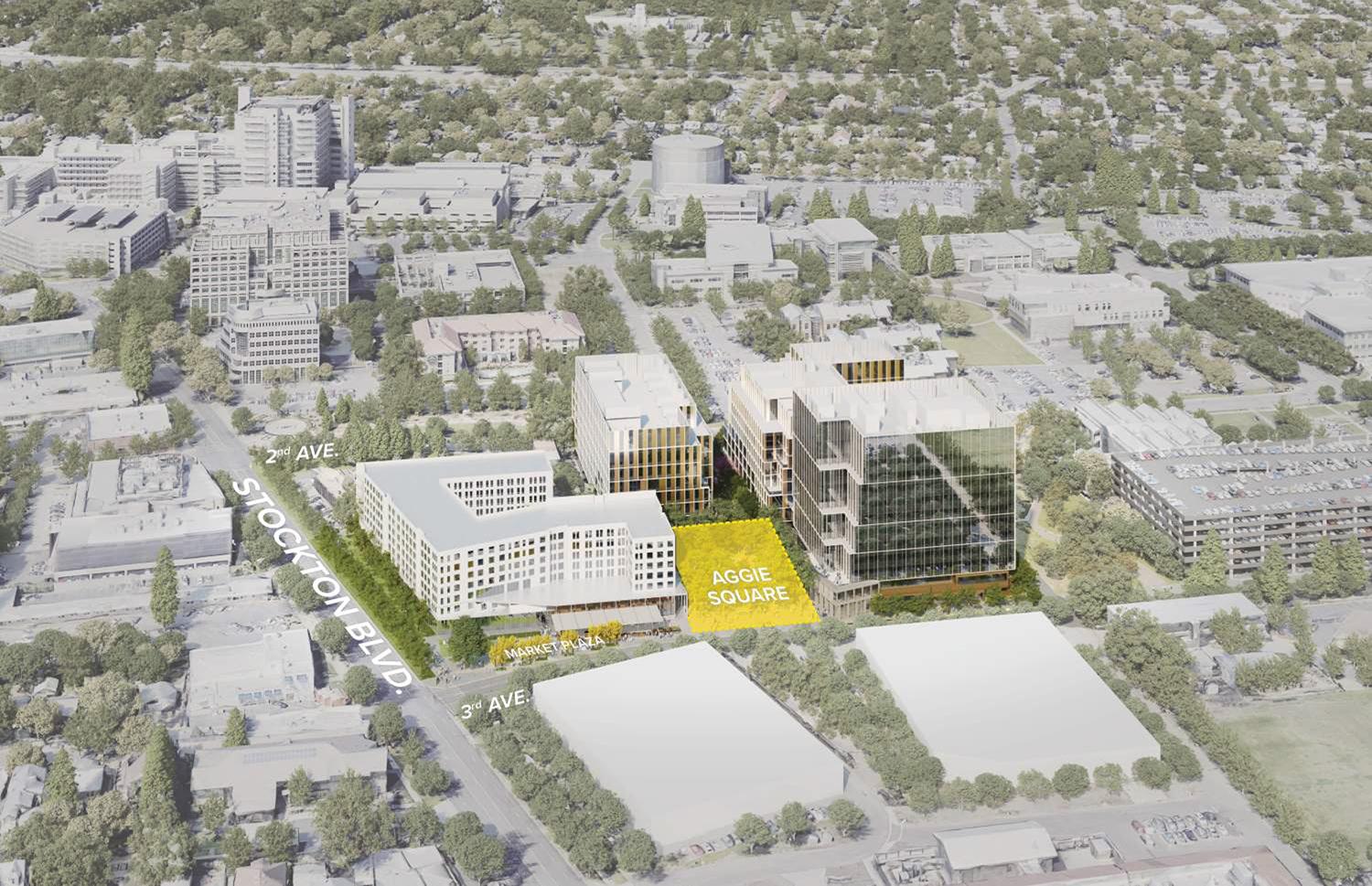 Aggie Square: The heart of the innovation district, connecting people with one another to create a nexus of energy and ideas.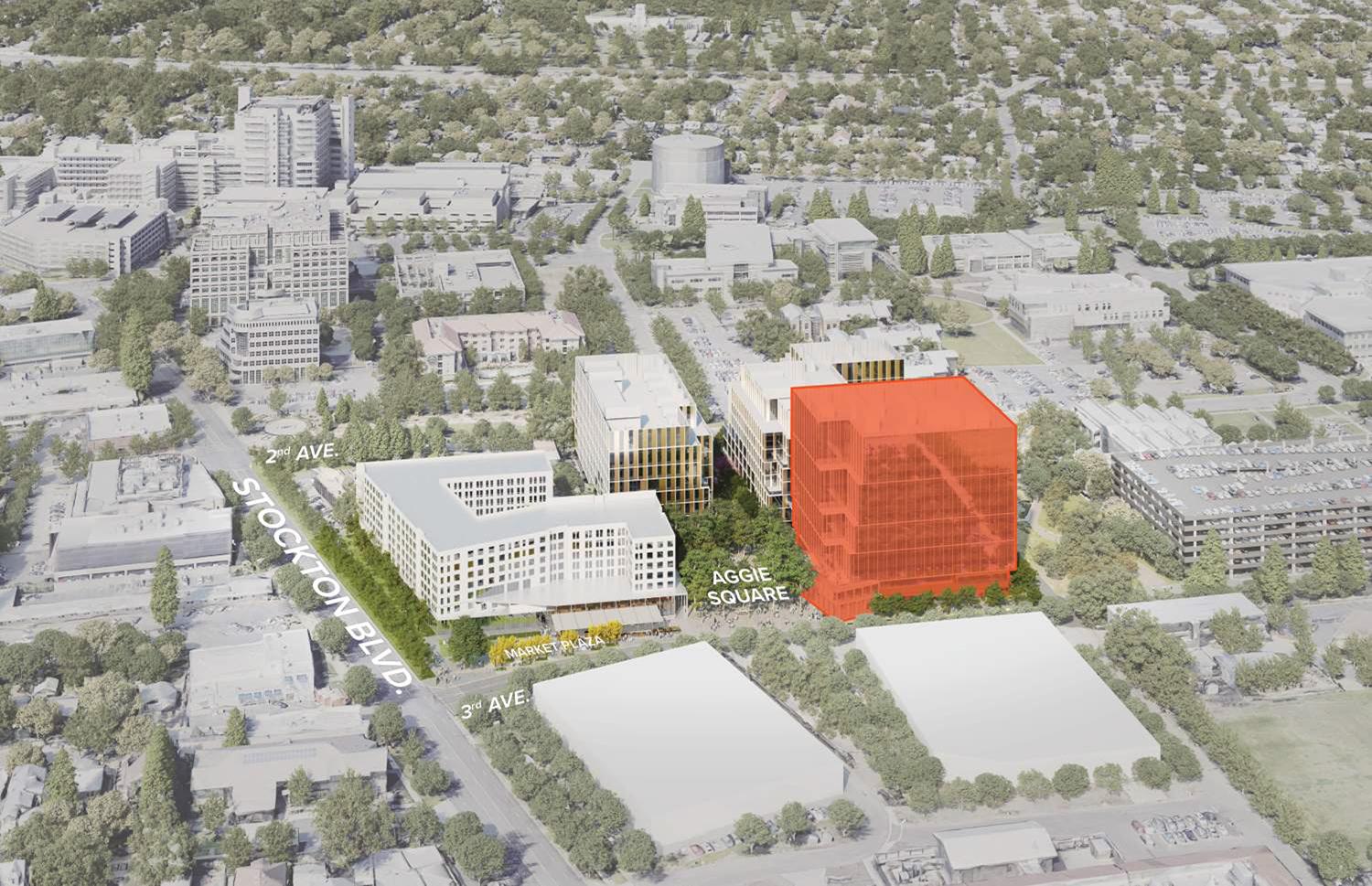 Life-long learning: Office and classroom tower focused on continuing and professional education and workforce development.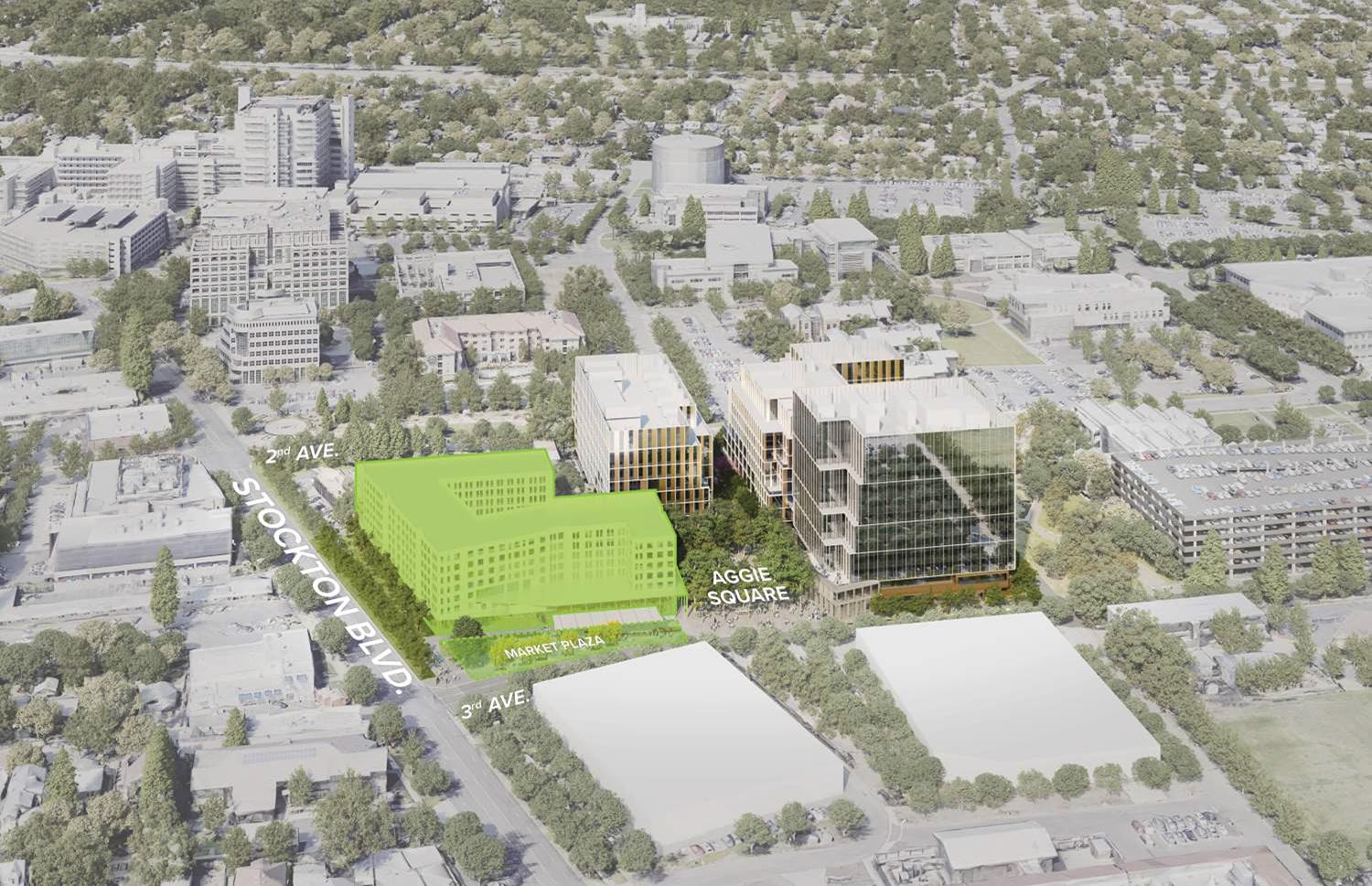 Housing and market plaza: Housing for students and university affiliates.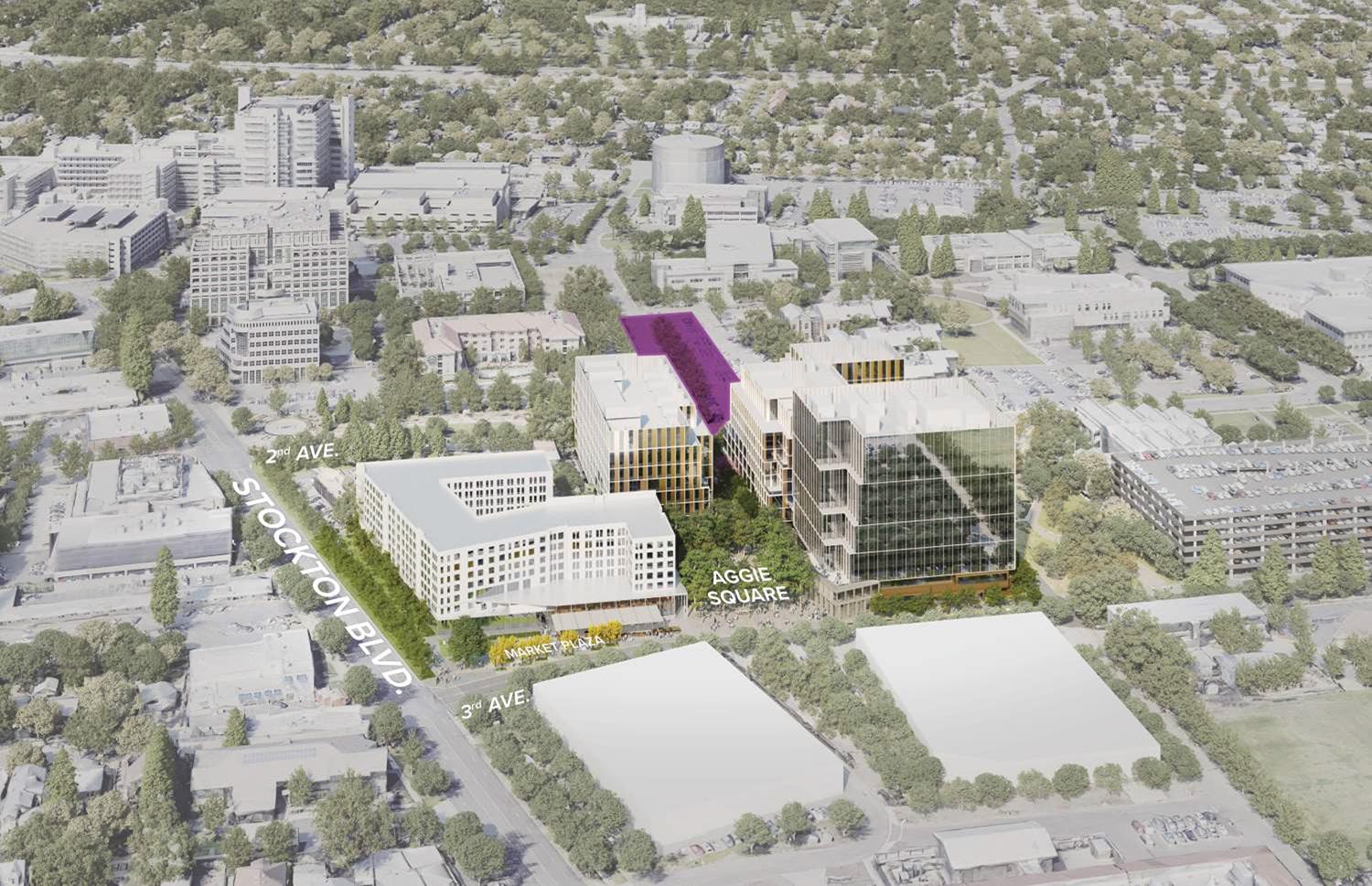 Mobility hub: Electric buses, bikeshare, carshare, shuttle services and other enhancements to reduce reliance on single-occupancy vehicles.
The City of Sacramento and UC Davis are offering over $50 million in incentives for this project. Under the agreement, the City of Sacramento established the Aggie Square EIFD (enhanced infrastructure financing district) and the Aggie Square CFD (community facilities district). Under the EIFD, 80% of designated tax increments will be used for debt service, accrued interest and reimbursement to Wexford for allocated infrastructure costs while the remaining 20% will go into a housing fund. Additional details of the agreement include $50+ million for affordable housing and up to $1.1 million for improvements to walking, biking and transit near the project.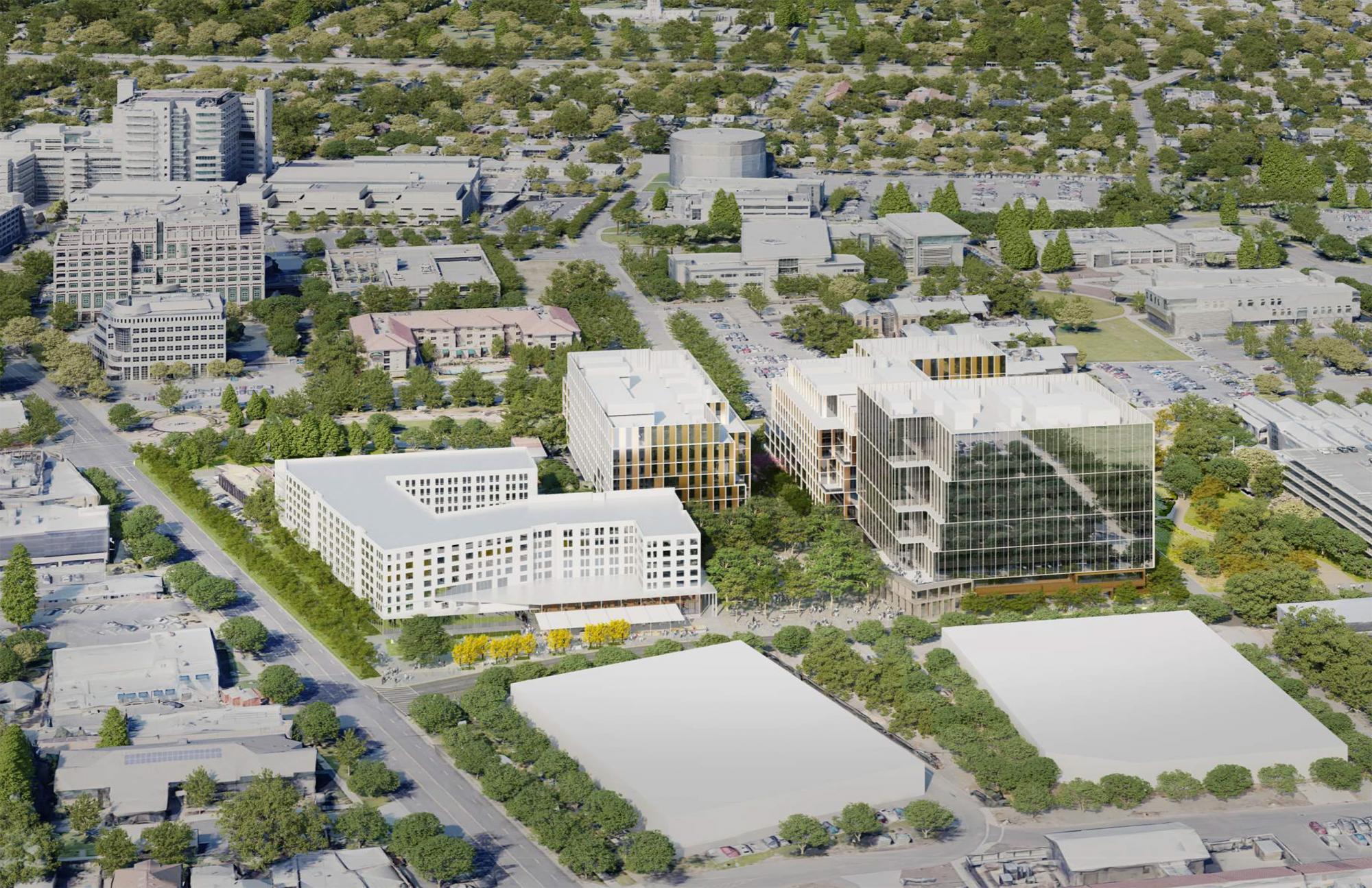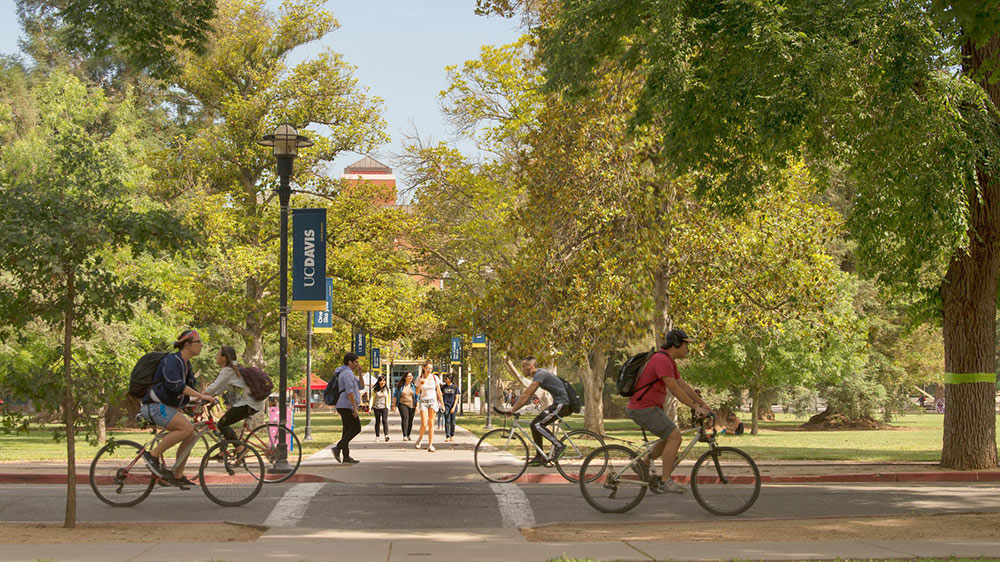 UC Davis at a glance
UC Davis is one of the nation's top public research universities. It features a rigorous, research-based learning environment and a nationally recognized health system that provides comprehensive treatment, teaching and research facilities. UC Davis Medical Center, a 625-bed acute-care teaching hospital, is rated one of the nation's best hospitals in both adult and pediatric medical specialties and features a Level I trauma center.
public university in the U.S.
Sources: The Wall Street Journal, Blue Ridge Institute for Medical Research
Wexford Science + Technology and GMH Capital Partners were selected to design, finance, construct, own and manage Phase I of Aggie Square. Wexford has extensive experience building research parks across the nation including University of Maryland BioPark in Baltimore and Downtown Crossing in New Haven.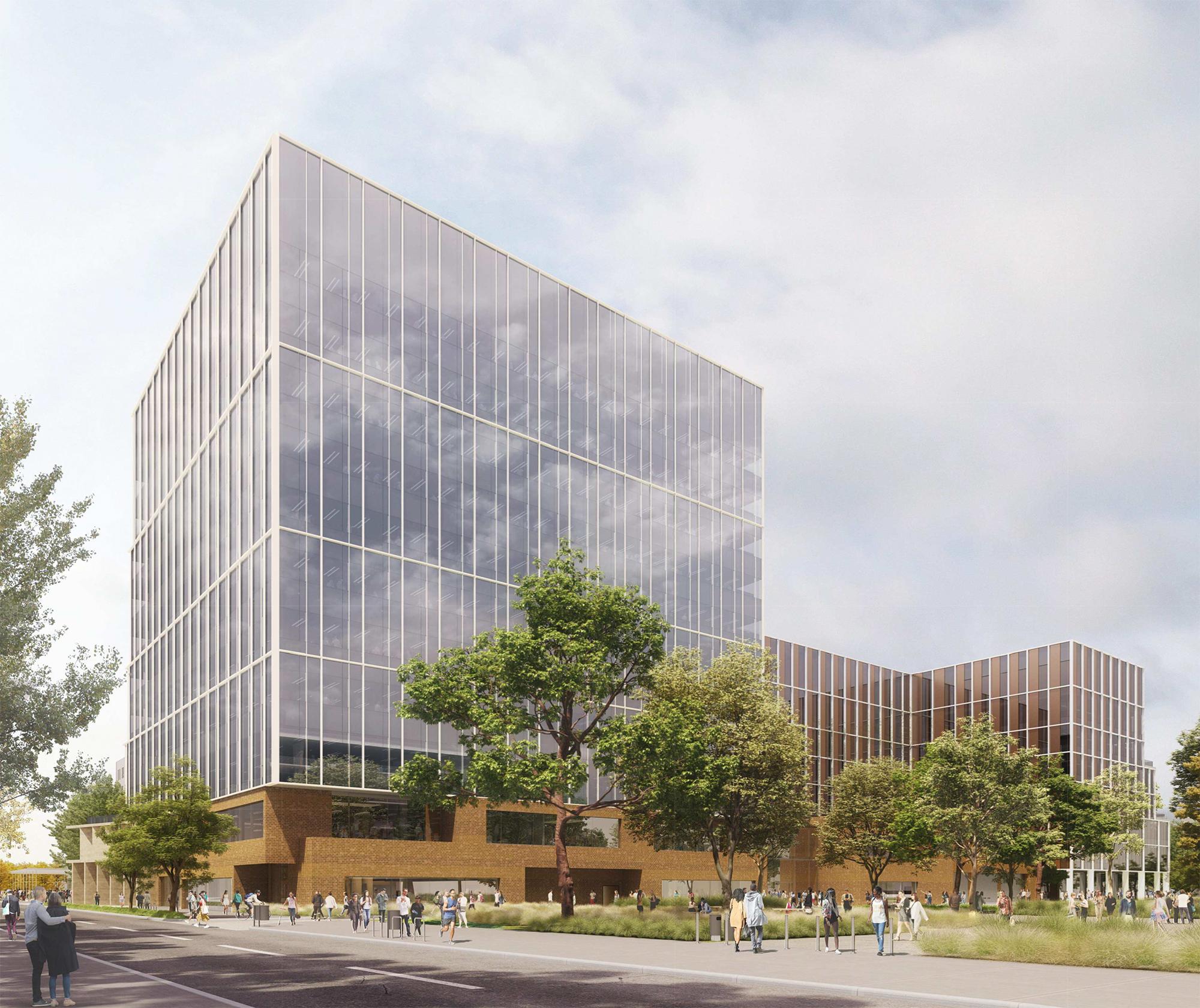 Greater Sacramento's growing life science eco-system
From groundbreaking medical research to burgeoning biotech and medical device startups, the region is pushing the boundaries of innovation on a global scale. Below are a few companies that have found success here.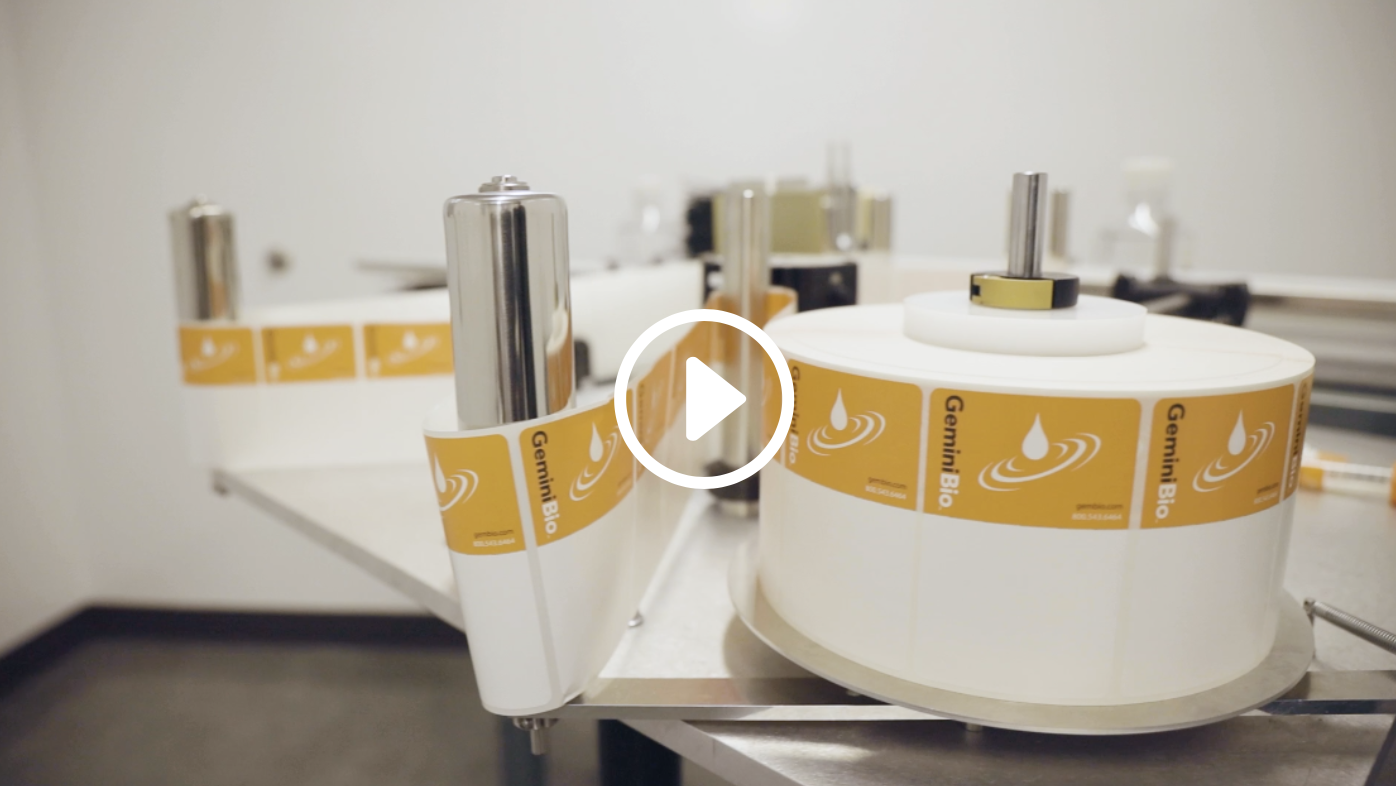 Gemini Bio is a leading manufacturer and supplier of cell culture media, sera and other reagents for the cell and gene therapy market. The company recently added a 25,000-square-foot cGMP facility to its regional footprint, quadrupling its production capacity to meet growing customer demand.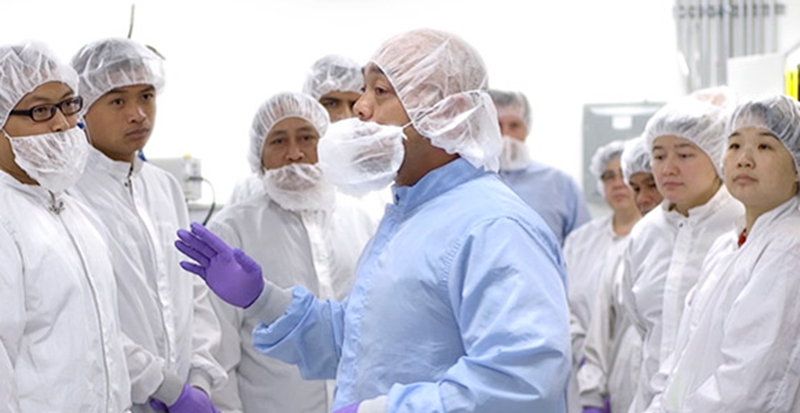 Penumbra
Penumbra designs, develops, manufactures and markets cutting-edge medical devices and has 250,000+ sq. ft. of office, research and design space in the region.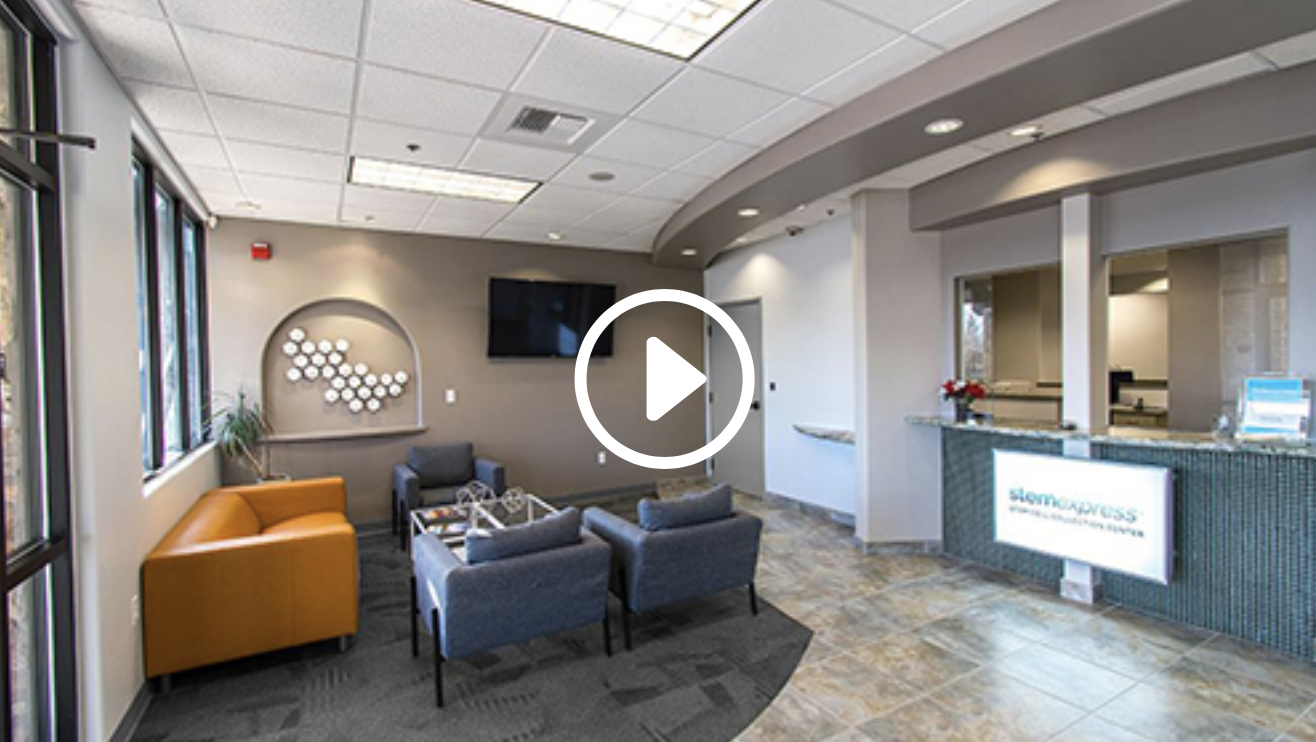 StemExpress provides adult human tissues and primary cells to researchers and clinicians worldwide. The company's growth has accelerated in the past year as it became a leading provider of rapid COVID-19 testing.