In spite of COVID, Zennify continues to innovate in Greater Sacramento
Founded in 2013, Zennify is a Platinum-level Salesforce consulting partner specializing in the Financial Services sector. The company has grown exponentially while being located in Sacramento, California thanks to the region's wealth of talent. In fact, they've recruited over half of their employees from Sacramento State. In spite of the COVID-19 pandemic, Zennify continues to innovate in the Greater Sacramento region.
Watch the video and read the interview below with CEO Manvir Sandhu to hear why the region is a competitive location for the company.
What doors has working with GSEC and the regional communities opened for you? How did that facilitate growth for your company?
In 2016, we selected Sacramento over several other hot markets based on the availability of top technical talent that we need to drive fintech and health tech innovation. GSEC opened doors with the local universities to help facilitate and establish our talent pipeline. Today, we have one of the strongest technical teams on the planet and we routinely beat out firms out of the Bay Area and New York to win and service new clients to drive strategic growth.
What benefits has your business seen to being located in Greater Sacramento during the pandemic?
We have not slowed our progress during the pandemic. Transitioning from the office to virtual was seamless. Throughout the pandemic, Zennify has actively developed and deployed innovative technical solutions to assist with recovery efforts, including testing and tracing. Success here required ingenuity and strong virtual collaboration across our headquarter teams here in Sacramento and the rest of the country. Although revenue growth has been impacted, Sacramento's competitive cost profile is enabling us to continue to execute our growth and scale strategy.
How do you think it will be easier for businesses to reopen in Greater Sacramento compared to other top hubs like the Bay Area?
Our office is an amazing state-of-the-art 10,000-square-foot facility where we were able to partner with GSEC and Cushman & Wakefield to secure with competitive pricing and flexible terms. We are already partnering with property ownership and management to safely transition back to the office. We have the best of both worlds here in Sacramento, where firms can leverage the hybrid strengths of in-office and virtual workspaces, enabling their top talent to collaborate effectively and safely.
What benefits are there for companies and employees to be located in the region as businesses begin to reopen and social distancing measures are loosened?
Community – the Greater Sacramento region really came together in the face of adversity. Organizations like GSEC and leaders like GSEC's President & CEO Barry Broome are facilitating business and best practice discussions that are enabling local businesses to recover and eventually thrive again. Relatively speaking, our COVID incident rates were quite low relative to other markets. Greater Sacramento was already an increasingly attractive option. Our overall response and recovery preparedness has further accentuated our resilience and potential for growth to the world.
—
Learn more
Watch our full Success Story video series here to learn more about the advantages of doing business in Greater Sacramento.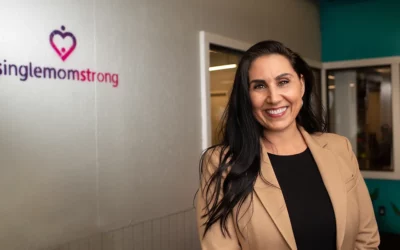 engagED

voices

feature key initiatives in the region to educate community members about the developments and critical work underway in our region. For this month's feature, we talked with Single Mom Strong Founding Executive Director, Tara Taylor, about the organization's goals and vision. Read on to learn more.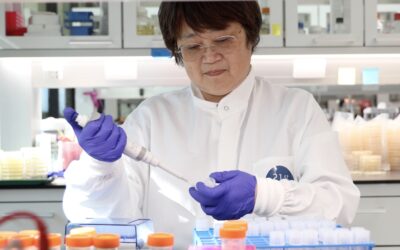 In 2023 Danish biotech startup 21st.BIO opened a 12,000-square-foot R&D facility in Davis, its first U.S. location. Founded in 2020, 21st.BIO is a technology and service partner for precision fermentation companies.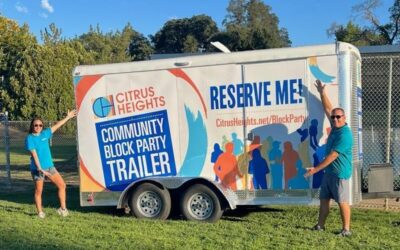 engagED voices feature key initiatives in the region to educate community members about the developments underway in our region. For this month's feature, we talked with Citrus Heights Economic Development and Community Engagement Director, Meghan Huber, about the Citrus Heights Block Party Trailer. Read on to learn more.