GSEC update: Fiscal Year 2020/2021
This last year has proven GSEC's strength, perseverance and commitment to the community. In spite of challenges and uncertainty, we continued to make critical achievements and pave the way for many more to come.
We are be particularly proud of the impact of the Digital Upskill Sacramento program and the foundation created to facilitate upward economic mobility for our region's most underserved communities.
We also changed the reputation of GSEC and the region throughout the state and nation with our #NextOutWest talent attraction campaign, which reached more than 8 million people and landed national news features in CNBC, Bloomberg and others.
And we completed a successful first year of our regional business retention and expansion program, resulting in 100 meetings with business owners and executives in key tradable-sector Industries.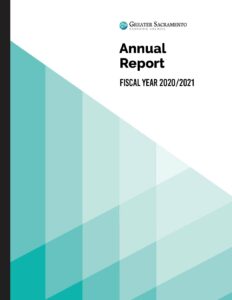 Please find the full annual report here.
The next three years will define the next decade, and GSEC, for the first time, will engage in a three-year strategic plan that will guide our actions. We will focus on four pillars:
Growth: The growth pillar will be achieved by growing tradable-sector jobs that reduce dependency on government jobs and create high-wage opportunities.
Sustainability: The sustainability pillar will focus on the retention and expansion of tradable-sector businesses already calling the region home, cluster development and growing the local talent base.
Equity: The equity pillar will grow apprenticeship networks that enhance access
to careers at regional companies and expand training for upskilling, reskilling and preparedness for next generation industry opportunities.
Competitiveness: The competitiveness pillar will focus on developing strategies, programs and policy solutions that enhance tradable-sector economic development and benchmark regional progress against competitor markets.
Within each pillar is at least one transformational initiative and key tactics to ensure our recovery is swift, equitable and impactful.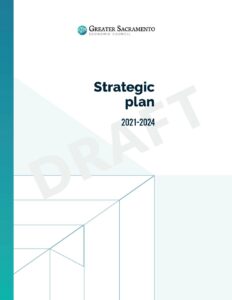 View our strategic plan to learn more.

Barry Broome
President & CEO
Greater Sacramento Economic Council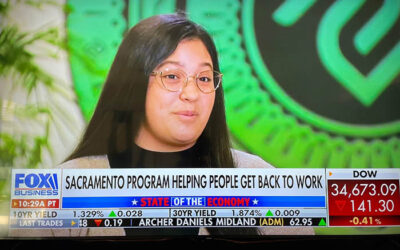 Greater Sacramento is tackling the war for talent head-on by expanding our pipeline through upskilling initiatives and apprenticeship programs.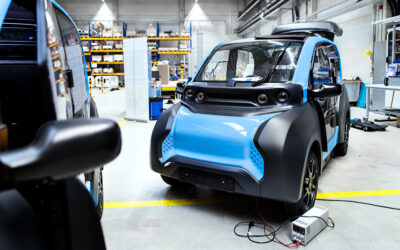 Greater Sacramento, the state capital, is paving the way: creating assets, policies and initiatives to advance the green economy and technology.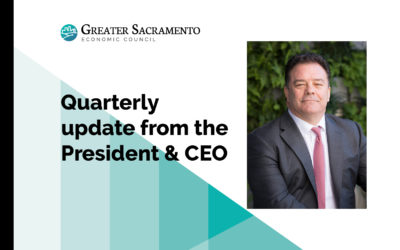 We continued to make critical achievements for the region through our third quarter. We placed 21 of our Digital Upskill program graduates in jobs, earning an average starting salary of $47,000.