GSEC signs MOU with 3 more real estate firms
Contact: Elizabeth Jones
ejones@greatersacramento.com
(916) 287-9072
(Sacramento, CA) – The Greater Sacramento Economic Council (GSEC) has signed a Memorandum of Understanding (MOU) with three more real estate firms in the region. They include Fortune 500 real estate office Jones Lang LaSalle Incorporated (JLL)'s Sacramento branch, global commercial real estate firm – Cushman & Wakefield and one of the fastest-growing global real estate firms Avison Young – Northern California, LTD. These partnerships enhance collaboration in growing the economy in the Greater Sacramento region.
The MOU outlines the support GSEC will provide to JLL, Avison Young and Cushman & Wakefield clients looking to locate in the region, including research and data, public relations support and identifying local incentives. In turn, these firms will introduce GSEC to affiliated offices in other markets to increase visibility of the region and increase opportunities for economic growth.
Joining GSEC's economic development expertise with JLL's real estate and investment prowess creates a dynamic and powerful resource for businesses moving to Greater Sacramento. JLL clients span industries including energy, healthcare, life sciences, manufacturing and technology; which are industries that are growing in the region.
"JLL is proud to solidify our ongoing relationship with Greater Sacramento Economic Council. It's mutually beneficial for us to provide added value to our clients as well as support Greater Sacramento's efforts to bring more business to our region with our comprehensive real estate advisory services." Greg Levi, JLL Sacramento Managing Director.
Cushman & Wakefield have more than 100 years of success in delivering services including site selection, appraisals, facilities management, leasing and more. They have more than 51,000 team members, $8.2 billion in revenue and were named to Forbes' America's Best Employers for Diversity 2019 list.
"We are thrilled to maintain our close, collaborative relationship with The Greater Sacramento Economic Council, a relationship that provides us both with a valuable path forward. We continue to work hard together and share resources so that we may continue to help grow Sacramento's economic prosperity while shaping an even better and brighter future for our thriving community," said Ron Thomas, Managing Principal for Cushman & Wakefield's Sacramento region.
Avison Young is one of the world's fastest-growing commercial real estate firms and expanding globally. They were founded to bring the industry's best talent under one umbrella to serve real estate clients.  They have a unique ownership structure that incentivizes internal collaboration and aligns solutions with client objectives.
"Avison Young Commercial Real Estate Company is extremely pleased to be working in concert with the Greater Sacramento Economic Council in the pursuit of quality credit commercial tenants considering Sacramento as a new corporate and regional headquarters location," said Tom Aguer, Managing Director of Avison Young Sacramento.  "We believe our offices in San Jose, San Mateo, San Francisco and Oakland are well positioned to keep us apprised of potential clients considering expansions and relocations to our region."

"This creates a strong foundation to attract and retain companies, jobs and investment to Greater Sacramento. Together we can provide top-tier service to clients looking to grow in the region," said Barry Broome, President & CEO of GSEC.
These three real estate firms and the Greater Sacramento Economic Council are dedicated to the positive promotion of the six county Greater Sacramento region as a globally competitive market. In December, GSEC signed MOU's the Sacramento offices of Colliers Intl., Newmark Knight Frank (NGFK) and CBRE.
About the Greater Sacramento Economic Council
The Greater Sacramento Economic Council is the catalyst for innovative growth strategies in the Capital Region of California. The organization spearheads community-led direction to retain, attract, grow and scale tradable sectors, develop advanced industries and create jobs and investment throughout a six-county region. Greater Sacramento represents a collaboration between local and state governments, market leaders, influencers and stakeholders, with the sole mission of driving inclusive economic growth. The Greater Sacramento region was founded on discovery, built on leadership and fueled by innovation.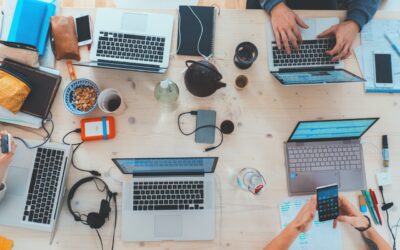 The Greater Sacramento Economic Council (GSEC) announced the organization will launch a robust entrepreneurship initiative during Global Entrepreneurship week within the organization to foster and expand the startup ecosystem within the Sacramento region. Over the past five years, 12.17B in growth capital was invested in the Sacramento region.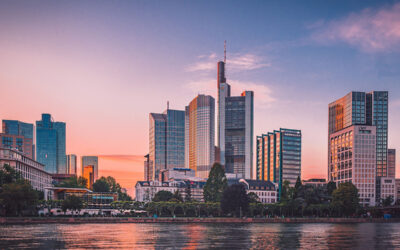 The Greater Sacramento Economic Council (GSEC) and the Sacramento International Airport are excited to announce the launch of Globalizing Greater Sacramento, its groundbreaking international foreign direct investment (FDI) strategy in collaboration with the Sacramento International Airport (SMF).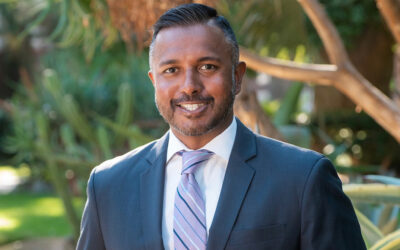 The California Mobility Center (CMC), a nonprofit public-private partnership aimed at bringing a zero-emission innovation hub to the Greater Sacramento area, today announced Orville Thomas has been named as Chief Executive Officer.